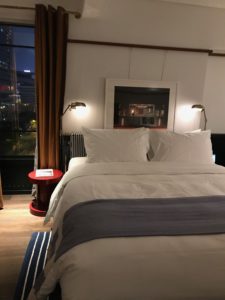 There's no question that the use of Airbnb has become extremely popular. After all, with Airbnb, travelers have the opportunity to experience unique travel accommodations with all the comforts of home.
However, if someone staying at an Airbnb property were to suffer an injury while there, who's liable? This is an important question and one that is explained in further detail here. Being informed is the best way to protect yourself.
Understanding Premises Liability Law
In regard to liability with Airbnb injuries, many states have premises liability laws that state a property owner has to make sure their property is safe for anyone visiting at all times. If a visitor is doing business with the property owner, like in a store or in an Airbnb, the standards of care that's expected from the owner are much stricter.
Based on these laws, business owners – along with people who are renting their home to a guest trough Airbnb – have to take additional steps to ensure the property is safe for anyone who visits.
Liability Related to Airbnb
In addition to the premises liability laws set by the individual state, there has also been some responsibility taken by Airbnb to keep guests safe. When it first started, Airbnb did not offer any type of liability insurance to the hosts that were opening their home to other people.
However, since the company first began, the company has changed its stance quite a bit and now allows as much as $1 million in coverage for hosts who experience some type of property damage, or who have a lawsuit filed against home by personal injury lawyers representing a client who suffered an injury while on the property. However, it is important to note that this is only provided after the property owner has depleted all of their tenant's or homeowner's insurance.
Responsibility of the Guest
If guests suffer an injury while staying at an Airbnb property, or if their property is damaged, then they can file a personal injury lawsuit against the actual property owner. However, if a guest has plans to stay at an Airbnb property, they also need to contact the tenant or homeowner before going to the property. They need to find out if the owner has tenant's or homeowner's insurance that will provide coverage for them if an injury occurs.
If the owner doesn't have insurance that's going to cover them, then the guest should try to find a new Airbnb property, so they are protected if there's an accident. This will help ensure that the guest can seek and receive compensation if they are injured and ultimately file a personal injury lawsuit.
Understanding Airbnb Liability: Now You Know
Issues around liability at an Airbnb injury are often extremely complicated. With a total of three parties involved – Airbnb, the guest, and the host – there are several aspects that can be difficult to navigate. If you happen to suffer an injury while you are staying at an Airbnb, you need to make sure that you take the proper steps to ensure you are protected.
By having a better understanding of premises liability law and how it affects Airbnb guests and hosts can help a person know what options they have if injured while staying at this property.