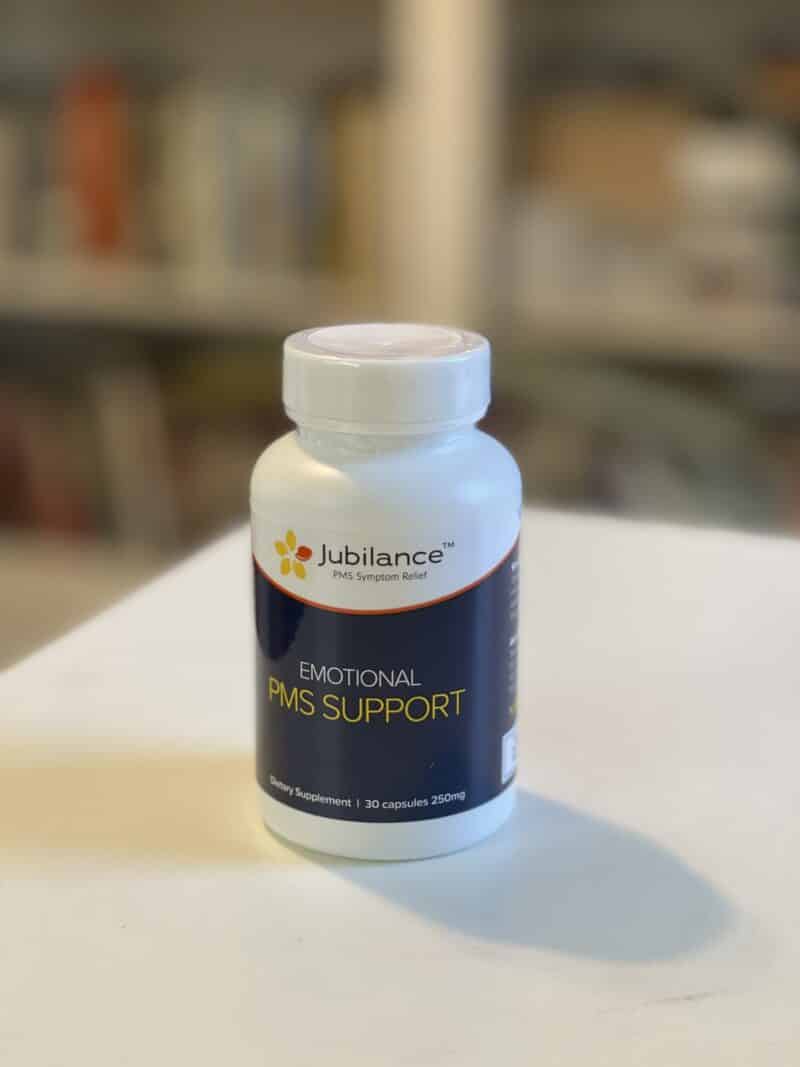 Ladies, no matter what, we all suffer from a variety of PMS symptoms. Some are lucky enough to have mild symptoms while others endure incredibly painful and more debilitating symptoms. From bloating to irritability to excruciating cramps and more, none of us like PMS. So when we find something that can help us get through these annoying days once a month, it changes our world so we can keep living our lives without the interruption of our monthly obligation, haha.
That's why I love Jubilance! It's a proactive and highly targeted approach to PMS relief (with zero fillers, dyes, gluten, and preservatives – vegan and cruelty free) that you can truly feel good about taking. Jubilance was created to help women who experience anxiety, gloomy mood, perceived stress and irritation during their menstrual cycle.
Powered by the patented compound "thermally stabilized oxaloacetate" (OAA) and paired with Vitamin C to ensure maximum bioavailability, Jubilance is clinically proven to relieve PMS mood symptoms – in gold-standard peer-reviewed clinical trials, just one month of Jubilance significantly relieved PMS-related anxiety, gloominess, irritability, and stress.
During PMS, hormone levels in some women can shift, causing the brain to require more sugar than at other times. When parts of the brain, like your cerebellum, demand extra sugar like this, it can cause unwanted reactions: increased anxiety, sadness, irritation, mood swings, and perceived stress. Jubilance works to address the root causes of these symptoms and provide relief by modifying brain sugar and glutamate levels during PMS.
Jubilance contains just one active ingredient, oxaloacetate (OAA) – a key metabolite that supports energy production, the glucose system, and proper cellular functioning. Oxaloacetate has been shown to reduce excess glutamate levels and increase GABA levels in the brain in animal trials.
When glutamate levels are too high and GABA levels are too low, the brain goes into overdrive, exacerbating PMS symptoms. The clinical trials show that OAA helps balance GABA and glutamate levels to improve PMS mood swings, allowing the majority of women to feel like themselves during their menstrual cycle.
With just one capsule per day, oxaloacetate helps turn fatty acids into glucose, ensuring that sugar energy is readily available for the cerebellum during PMS – when your body and brain need it the most. Jubilance has zero added fillers, so you can feel good about what you're putting into your body.
So are you ready to stop struggling through and dreading PMS? Get your Jubilance today!