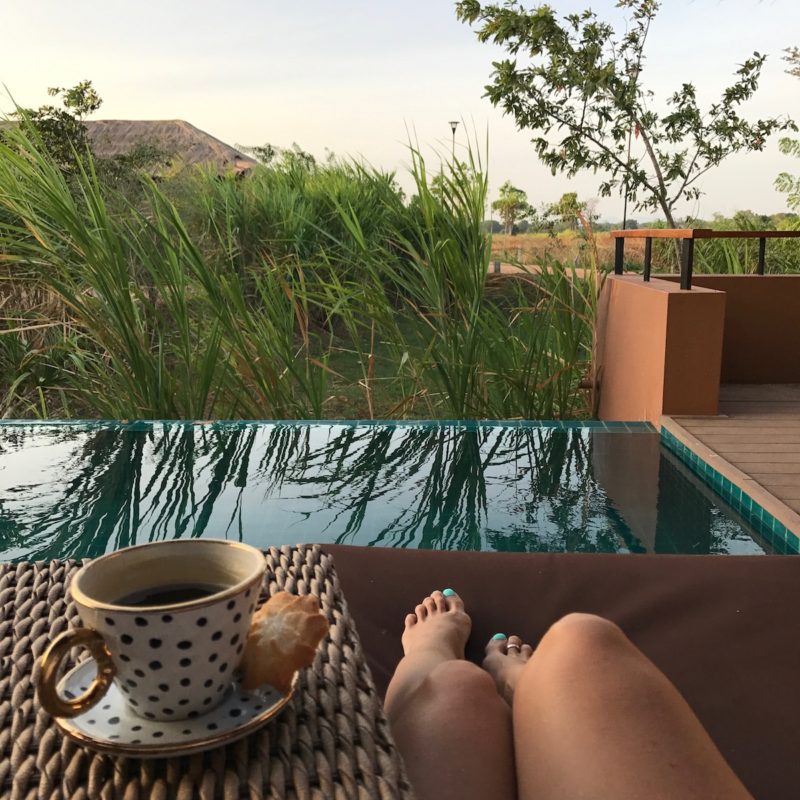 If you're like most homeowners, you probably spend a lot of time in your backyard. It's a great place to relax and enjoy the company of family and friends. Wouldn't it be great if your backyard looked just as good as the inside of your house? With a little bit of planning and some hard work, you can redesign your backyard and make it look amazing! In this blog post, we will discuss some tips that will help you get started.
Plan ahead – think about what you want your backyard to look like and what activities you'll use it for
To get started, make a list of how you want to use your backyard and what kind of feel you want it to have. Do you want a place for entertaining? A space for the kids to play? A tranquil retreat? Once you know how you want to use your backyard, sketch out a rough idea of what you envision. Don't worry about being too precise at this stage – you can fine-tune the details later.
If you're not sure where to start, look for inspiration in magazines, online, or even by taking a walk around your neighborhood to see what others have done with their outdoor spaces.
Consider the climate in your area and choose plants and materials that will thrive there
In many cases, people choose plants and materials for their backyard that require a lot of maintenance or won't survive in the climate. If you live in an area with a lot of rain, consider plants that can tolerate wet conditions and won't rot. If you live in a hot, dry climate, select materials that will cool your space and require less water.
It's also important to think about the amount of sunlight your backyard gets. If it's mostly shady, you'll want to choose plants that don't require a lot of sun. And if it's very sunny, you'll need to select heat-tolerant plants.
Finally, make sure you know how big the mature size of the plants you select will be. You don't want them to overcrowd your space or block out important features like a beautiful view.
If you take all of these factors into consideration, you'll be much more likely to end up with a backyard that you love.
Add some seating areas, so you can relax and enjoy your backyard
If you have the space, adding a couple of different seating areas is a great way to make your backyard more enjoyable. By having different areas to sit, you can enjoy your backyard in different ways. For example, there are some life timber garden furniture sets that come with a table and benches. This would be perfect for hosting outdoor dinner parties or barbecues. Alternatively, you could add a couple of comfortable chairs and a small table to create a reading nook.
Install a grill or fire pit for cooking out and enjoying warm evenings
As the sun sets, you can move the party to your backyard by firing up the grill or setting a fire in your new fire pit. If you don't want to deal with the hassle of building a permanent structure, there are plenty of portable options available that will do the trick. Just make sure to keep safety in mind and always supervise any open flames.
Improve your outdoor lighting
When planning your backyard redesign, one of the most important things to keep in mind is lighting. After all, you want to be able to enjoy your backyard even when the sun goes down. Outdoor lighting can not only improve the look of your yard, but also make it more functional and inviting. There are a variety of outdoor lighting options available, so be sure to do your research to find the best option for your needs.
Also, be sure to put lights along all the paths and in other strategic places, so you can see where you're going. You don't want anyone stumbling and falling in the dark. If you need professional help, Blingle! in Plain City, Ohio can help you find the right lighting and transform your backyard.
Add a water feature
One of the best ways to add value to your home is to install a water feature. A water feature can be anything from a simple fountain to an elaborate pond with fish. Not only will it make your backyard more attractive, but the sound of running water will also provide a calming effect.
If you live in an area with hot summers, a pool is a must-have. A pool will not only provide a place to cool off, but it will also add value to your home. If you don't have the space for a full-sized pool, consider installing a hot tub instead.
Add a fire pit
Another great way to add value to your home is to install a fire pit. A fire pit is a great place to entertain guests or simply relax on a cool evening. If you live in an area with cold winters, a fire pit can also be a great way to stay warm.
Install a patio
Installing a patio is another great way to add value to your home. A patio will provide an outdoor living space where you can entertain guests or simply enjoy the outdoors. If you live in an area with a warm climate, a patio can also be a great place to cool off.
Add some decorative touches to really make your backyard stand out
Since you'll be spending a lot of time in your backyard, you'll want to make sure it's a space that you love. Adding some personal touches and decorations can really make a difference. Whether it's adding some flowers or greenery, stringing up some lights, or simply choosing furniture and décor that you love, take the time to make your backyard a space that you'll enjoy spending time in.
With these tips in mind, you'll be well on your way to redesigning your backyard and making it the perfect space for you and your family. Just remember to take your time, plan ahead, and work within your budget to ensure that you end up with the backyard of your dreams. Happy backyard redesigning!