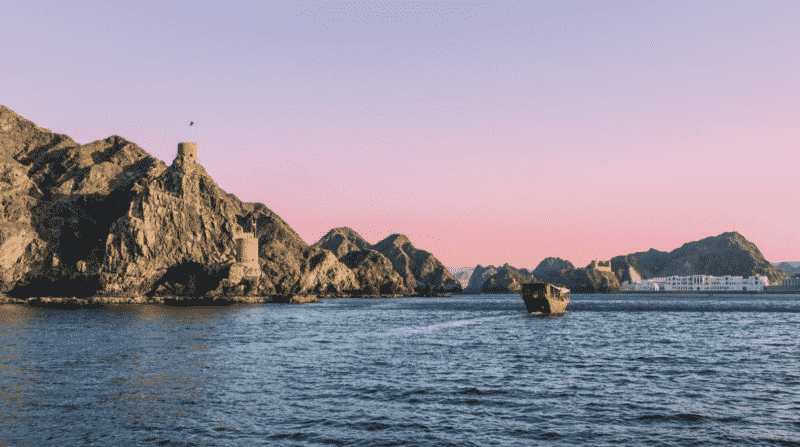 Oman is located in Southwest Asia, bordered by Saudi Arabia and Yemen. It's one of the safest countries in the Middle East with great weather year-round, making it perfect for travelers who wish to explore the unknown without having to worry about their safety or comfort while abroad!
Oman is one of those countries that people often overlook when they're thinking about where they want to go next. They think it's too expensive or too far away but in reality, it can be totally affordable if you do your research ahead of time and plan properly. 
One of the budget-friendly changes implemented within the country was the introduction of the electronic visa system. Since 2018, the majority of international travelers can apply online for a visa to Oman. The entire process can be easily completed online without a single Embassy visit.
Travelers can use the issued electronic Oman visa to enter Oman both for business and tourism-related purposes. Getting a visa online will help you to save much time and energy! But besides that, make sure to check other crucial tips dedicated for future Oman visitors who may have a tighter budget!
7 Tips for Preparing a Trip to Oman While on a Budget
Oman has a rich culture that is heavily influenced by the country's history of trade, exploration, and religion. Omani hospitality is something you'll be able to experience first-hand when traveling through this Middle Eastern country. 
Hospitality in Oman can be seen in many ways, but some of the most notable examples are how people treat each other with respect, generosity, and kindness. People will go out of their way to make sure your stay goes as smoothly as possible while you're visiting Oman. 
Many visitors are surprised when they visit Oman that they will be sharing a meal or staying in an Omani's home rather than at a hotel.  However, if you want to save money on your trip it might make sense to accept such generous offers while still remembering to stay respectful and not to exploit someone's kindness. 
Choose outdoor activities 
There are many things to do in Oman that will have you exploring the outdoors. From camping, biking, hiking, there is no shortage of activities for outdoor enthusiasts.  
One of the most popular hikes is the Jebel Akhdar which has some gorgeous views with waterfalls and streams along the way. It's also an excellent spot for bird watching due to its varied landscape.  
If you're looking for something more challenging then head up to Wadi Bani Khalid where you can go rappelling down into a canyon! 
And if you are already here then why not try rock climbing? You'll be able to experience Oman from all angles while having fun outside in nature and not spending a single penny on it!
Rent a car to travel around Oman
Renting a car in Oman is an easy way to get around the country. Driving yourself is also likely to be cheaper than taking public transportation, which can be difficult for foreigners.
You must have an Omani driver's license or an international driving permit to rent a vehicle, but there are several international companies that provide automatic cars with drivers included in their rates. 
The Omani roads are well-maintained, and there are many breathtaking places to explore. It's important that you have all your documentation in order before you head out on your trip so that nothing gets held up when you arrive at the rental facility. Renting a car doesn't need to be difficult; it just takes some planning ahead of time! 
Check free admission days at museums
Are you looking for something to do in Oman? Why not visit one of the many museums that are free on certain days. Museums around the area offer free admission on particular weekdays, so check out their calendar to see which date would be the best for you. 
About half of all major museums in Muscat offer at least one day per month where they will have no admission fee. This means that travelers can save money and still enjoy a museum or two during their stay without having to pay for it!
While some places charge nothing once a week, others have a no-payment rule on Fridays, which makes Friday afternoons ideal if you're up for spending your time off exploring these great institutions with your family or friend!
If you're traveling to Oman and want to meet the locals, CouchSurfing is a great way to do so. You'll be able to experience Oman like a local as you stay with people who live there. It's also an inexpensive way of making your trip more budget-friendly! 
You can find hosts on couchsurfer websites or social media networks, such as Facebook where they post their profile and what city they live in. 
When you choose someone from these sites, it's important that you provide them with accurate information about yourself and what type of person you are (so they know if they want to host you).   
Once accepted by a host, make sure that both parties send each other contact details before meeting for the first time.
Visit Oman during its off-season
To save money while traveling to Oman you should definitely consider visiting during the off-peak season. The best time to travel to Oman would be from September to November or February to April when it's not too hot and the prices are at their lowest.
These months will give you a more pleasant experience without having to pay extra for traveling during peak season which would be June through August.
The best time to visit in terms of weather conditions would probably be after September and before May because it gets really hot during the summer months and your activities may be limited during Ramadan (the holy month). 
There's no one specific time where it's better than another but actually, it depends on what activities you're hoping to take part in while you're there!
The Middle East is a region filled with vast deserts and amazing natural beauty. Oman is one of the most underrated countries in the Middle East, but it has not been without its fair share of travelers. 
If you're looking for free camping in Oman or just want to escape the hustle and bustle of city life then check out where to camp out at night. No matter what time of year you visit, there's always somewhere fantastic to pitch your tent and enjoy nature's bounty in Oman!
Oman is a country that has something for everyone. Whether you are looking for the perfect beach vacation, an adrenaline-pumping adventure, or want to get away from it all and escape into nature Oman will have the perfect place for you. 
There are so many hidden gems waiting to be discovered here in Oman so come on over and see what this beautiful country has to offer while also staying on a budget using our tips!