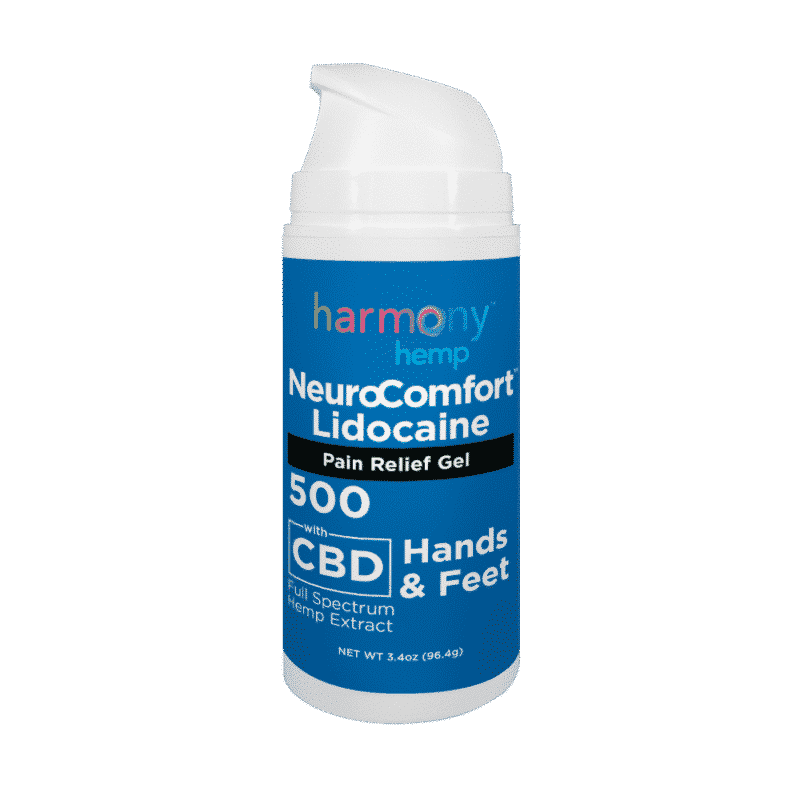 I'm sure you've seen the explosion of CBD products on the market. From CBD oils to CBD infused foods, there is something for everyone and all sorts of applications. So is it worth the hype?
CBD has shown promises of helping to relieve and manage stress.
That's why I love Harmony Hemp.  Offering some of the coolest varieties of CBD products, applications and healing properties, Harmony Hemp really does have something for everyone. In fact, their NeuroComfort™ and Flexible™ lines are flat out genius! These are topical analgesics which are registered OTC (over-the-counter) products. NeuroComfort™ features lidocaine to help ease nerve pain while Flexible™ contains menthol to help relieve muscle and joint pain, with the added benefits of CBD.  I always carry these in my suitcase and keep at my desk to help alleviate any pain and manage stress no matter if I'm home or on the go.
Harmony Hemp products can assist in your overall well being. From helping promote a sense of calm, alleviate the symptoms of everyday stresses, recovery from exercise-induced inflammation and help regulate healthy sleep cycles.*
Another wonderful difference that makes Harmony Hemp so beneficial is the quality of their ingredients. You can buy Harmony with confidence knowing they rigorously research and select their ingredients, and grow, process and manufacture the CBD they utilize in their products. They also adhere to rigorous testing standards and work with multiple third-party labs so you can trust the objective lab results ensuring all of their products are free of heavy metals, bacteria, mycotoxins and pesticides.
Harmony Hemp offers a wide variety of products such as:
CBD drops
Topical Roll ons
Topical Gels
Topical Lotions
Sprays
Bath Bombs and Salts
Soap
Massage Oil
Plus, they even have products for pets! The NeuroComfort™ and Flexible Relief™ lines includes: NeuroComfort™ Roll-on, NeuroComfort™ Gel, NeuroComfort™Lotion, Flexible Relief™ Roll-on, Flexible Relief™ Gel, and Flexible Relief™Lotion.
Ok, so is Harmony Hemp expensive? Nope! Harmony Hemp doesn't believe you should have to spend an arm and a leg to try a solution that may greatly improve your overall well being. You shouldn't have to spend hundreds of dollars a month to incorporate CBD into your daily routine. That is why Harmony Hemp™ products are half the price of other leading brands thanks to their special introductory pricing! Start small or save even more with product bundles.
From Full Spectrum CBD to Personal Care, Pain relief and management to pets, Harmony Hemp can help you live your best life with the best CBD products on the market!
*These statements have not been evaluated by the Food and Drug Administration. This product is not intended to diagnose, treat, cure, or prevent any disease.