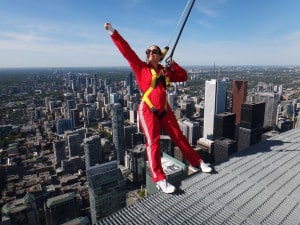 For those looking for are looking to spend time outside doing something other than just taking a casual walk, your sense of adventure may be calling. There are plenty of activities there that can take your unenthused mood and flip that frown upside-down. You only live once and you might as well make it memorable, so why not dive into once in a lifetime experiences. If you have found yourself drawn to the excitement and thrill of adventures, you may want to add these must-try outdoor excursions to your to-do list.
Ziplining
If you have ever wondered what it is like to fly through the air like a bird, ziplining may be the activity that you need to try. Through your screams of delight and the air flying by your face, you will be sure to never forget that thrill so make sure that you schedule yourself a trip on a Denver zipline. While you will be soaring through the air, if you adhere to the safety measures, precautions and pay attention, ziplining is an activity that tends to balance safety and thrill well while you are flying along.
Hiking
Many people grow up hiking, but they may not have taken a truly daring and immersive hiking adventure. You can ratchet up your intensity and enjoy a once in a lifetime experience. Everything from exploring the beautiful mountain ranges of Montana to taking in the scaling sequoias in Yosemite National Park, you can take in nature up close through a long-distance hiking trip where you fully surround yourself with the wonders of nature. You will be amazed, and you may even be wondering if these beautiful sights are real.
Cliff Jumping
If you have ever wondered what is like to just leap into adventure and truly let go, cliff jumping may be calling to you. There is nothing like throwing yourself from a ledge at a great height. It encompasses both bravery and a sense of freedom in the most incredible way. Cliff jumping, much like other extreme sports can be dangerous though, so it is important that you first understand the risks and safety measures before making the jump. While there is nothing like plunging off of a cliff to truly let go and embrace spontaneity, you do want to ensure that you do so safely.
You don't have to sit on the sidelines and read about adventures or watch videos to see the wonders of the world. Instead, you can take control of your story and dive right into the adventurous activities that the world has to offer. Not only can you let go of some of your fear, but you can find out what it means to live a freer existence.