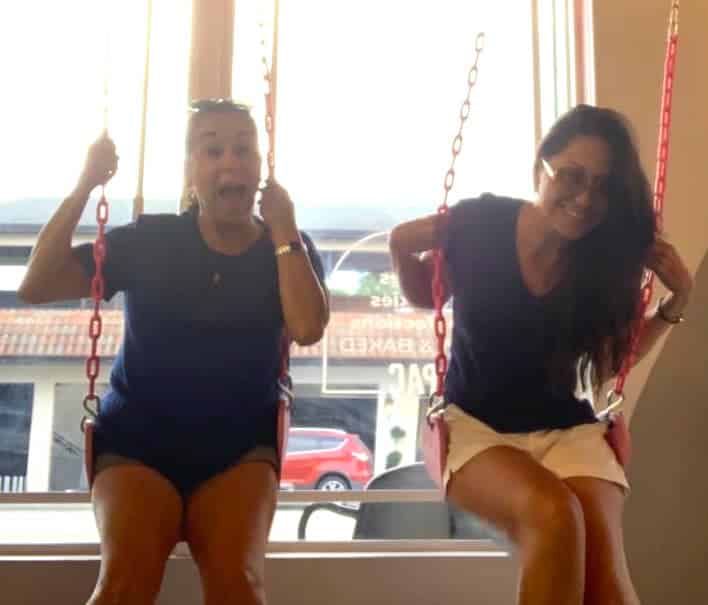 Ok, this year is definitely going to be a little different when it comes to celebrating mom. But just because most are still on lockdown, doesn't mean you can't spoil mom on her special day and have some family fun!
I've compiled some of my fave healthy, eco and budget-friendly Mother's Day staycations you can spoil mom with this year!
Here we go!
Gardener – Visit a nursery to have her pick out some new garden goodies and have a day or weekend of gardening.
Kitchen Commando –  Love to cook? Do a virtual cooking class and then pop over to her favorite online cooking supply store and let her go on a mini shopping spree. Also, treat her to a home cooked meal with any of my tasty vegan mother's day recipes!
Fashionista – Hook mom up with an online personal shopper at a store of her choice so she can create a look or 2 that make her feel her best. Jazz it up with a fancy homemade lunch or dinner and make her feel like a star!
Indulgence – Moms work hard and sometimes a spa weekend is in order. Pamper mom with an at home facial, mani pedi and mimosas!
Home decorator – Spend the day watching fun home makeover shows then let her do a little online shopping for some fresh new home finds.
Outdoor gal – How about a family hike or camping trip? Camping out in the backyard is a fun way to get the fam together to enjoy a unique getaway experience!
Sports chic– Get a family game planned, play some golf, whatever her sports persuasion, gather the family and do it together.
Dancing Queen – Was mom a dancer? Treat her to dinner and dancing at home and make a fun evening of it for all!
Drama queen – Nothing beats dinner and a show, movie night and a home cooked meal is always fun.
Wine lover- Try an at home wine tasting with mom and buy her a bottle she falls in love with!
There are so many options to tailor a fun staycation for mom to make it a healthy, eco and budget-friendly as well as memorable Mother's Day!