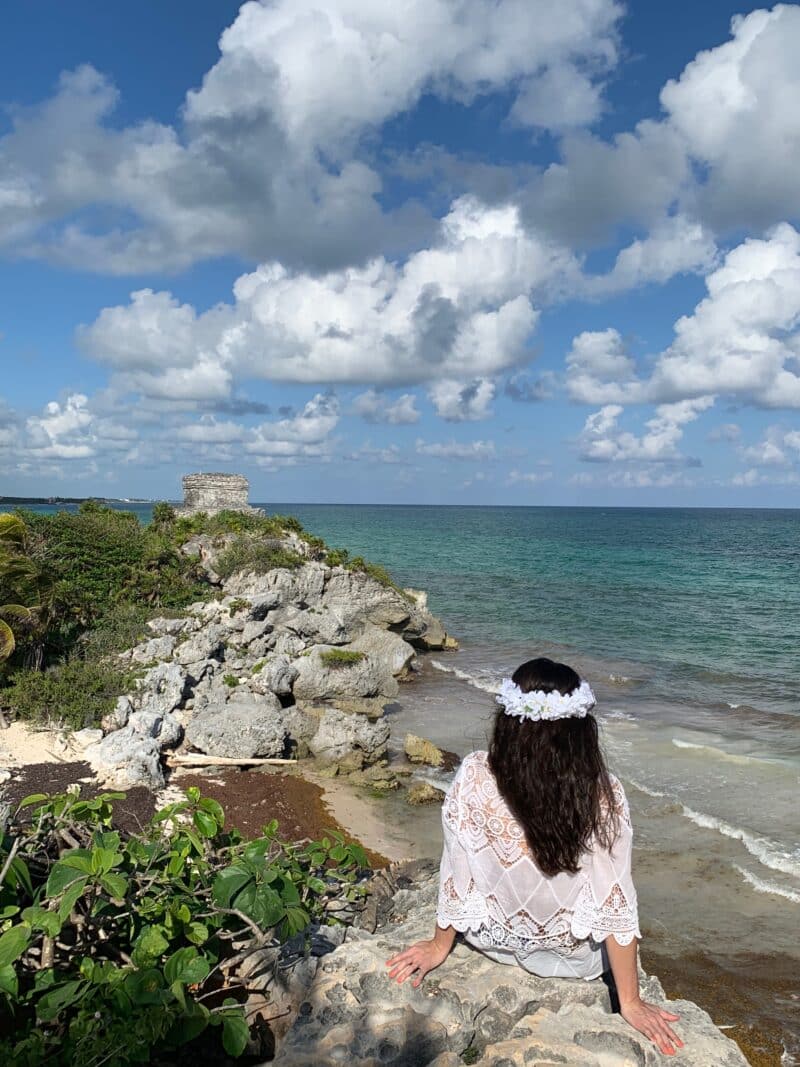 There are many great locations available for Digital Nomads, but among them, certain locations are best suitable for digital Nomads. But sometimes many people have trouble in finding the best place, especially by digital nomads. And for that reason, here we will talk about one of the best cities in United States America, which is Mexico. In this article, we will talk about Mexico for digital nomads and why this city is very famous for the digital nomad's people. There is no doubt that Mexico City is a world class-city that provides many facilities at half price. Moreover, we will also talk about the best places that you can visit in Mexico City.
Mexico City is coming to the top of the list among all countries and because of that many digital nomads go there. Mexico is the 14th largest country in the world that is a very large country compared to other countries. Mexico has its charm and vibe that attracts many people. There are so many great reasons for digital nomads and here I will provide all the reasons for that. Here I will give you all idea about Mexico such as where you can stay in Mexico, good places to work in Mexico and also where you can get all the resources.
Why you should choose Mexico for digital nomads?
There are number of reasons why Mexico is the best suitable city for digital nomad's people. Many people tell that Mexico City is a dangerous City in some areas, but truth is that it is an amazing country. There are so many amazing things that you will defiantly love and have a great experience. Thus, here are the reasons that will tell you why Mexico is a great country for digital Nomads across the globe.
One of the best pros of this country is that it is a very affordable city as compared to other world-class metropolises. Due to its affordability, many digital nomads come here from the world. Here, if you are looking for the best city that is affordable than Mexico is a great choice for you.
Mexico City has great weather that is loved by many people that are staying in Mexico City. Mexico is also preferred by many people for a winter move away. Also, the weather of Mexico City described as "year-round spring" by many people.
Mexico is known for its great food and offers so many dishes for you. As we know that many people travel for food and nightlife. The nightlife of Mexico City is very incredible that will amaze the digital nomad's people.
Many people also love their thriving music, art, and design Mecca. These are loved by the many digital nomads and you will surely not get disappointed by these things.  
Another great reason for digital nomads to live in Mexico City is because of its good infrastructure. This allows you to get from city to city very easily without facing any problem. Also, there are ADO buses that offer comfortable transportation to all the cities of Mexico for digital nomads.
Top Mexico cities for the digital nomad
Here is the list of few top cities of Mexico for digital nomad people. 
Mexico City 
There are many things great about this city, due to its number of advantages. For digital nomads, there are so many distinct neighborhoods, a strong community of people and offers a rising number of co-working spots across the city. This is a very vibrant metropolis city that is very workable and livable for Digital nomads. This city is one of the ideal choices of the Digital nomads that want to live in Mexico. 
Guadalajara
It is the second-largest city of Mexico that is also called Silicon Valley of Mexico. There are over Four million people are resident that offers different cultures. This city is known for its cultural hub that offers many museums, galleries, and other cultural attractions. There are so many restaurants and bars that offer many varieties to keep you busy. This is the best yet affordable city that is available in Mexico.
Puebla
Puebla is a landlocked town which is located in the southeast of Mexico City, which is the oldest city in Mexico. This city will win you over with their delicious food and their royal charm. They are well preserved and have a population of over a million. This city is a great place to live relax live and you will surely want to settle here.
Puerto Vallarta
Puerto Vallarta is a very famous city that has a large community of expats that are living for over a years. This is a very sizable town that manages both authenticity and tourism. This town is located in Rivera Nayarit where you can enjoy beautiful weather with great beaches. Puerto Vallarta offers a lot of comforts like home and provides all the facilities such as a gorgeous setting and a strong internet connection.
Tulum
This a great city filled with ancient Maya archaeological sites that will offer you a great experience. If you are a fan of history and like exploring ancient things then this city is for you. Tulum attracts many Digital nomads for its beaches and jungles that are available within the walking distance. This City is located on the Mexico Caribbean coast that has plenty of opportunities for digital nomads.
Here are some requirements for digital nomads
Get a tourist visa if you traveling for a short period, which you can also get within your city.

If you are traveling for work purpose then you must meet the requirement of the work visa which you also check with your government.

Here you will get a SIM card from any local shop very easily, which you can find near the station like Telcel or kiosko.
The End
Mexico for digital nomads is something asked by many people so here I have provided you all the places and reasons for staying in Mexico. I hope you enjoy your time while traveling to Mexico and enjoy your journey, Best of luck and click here for villas.