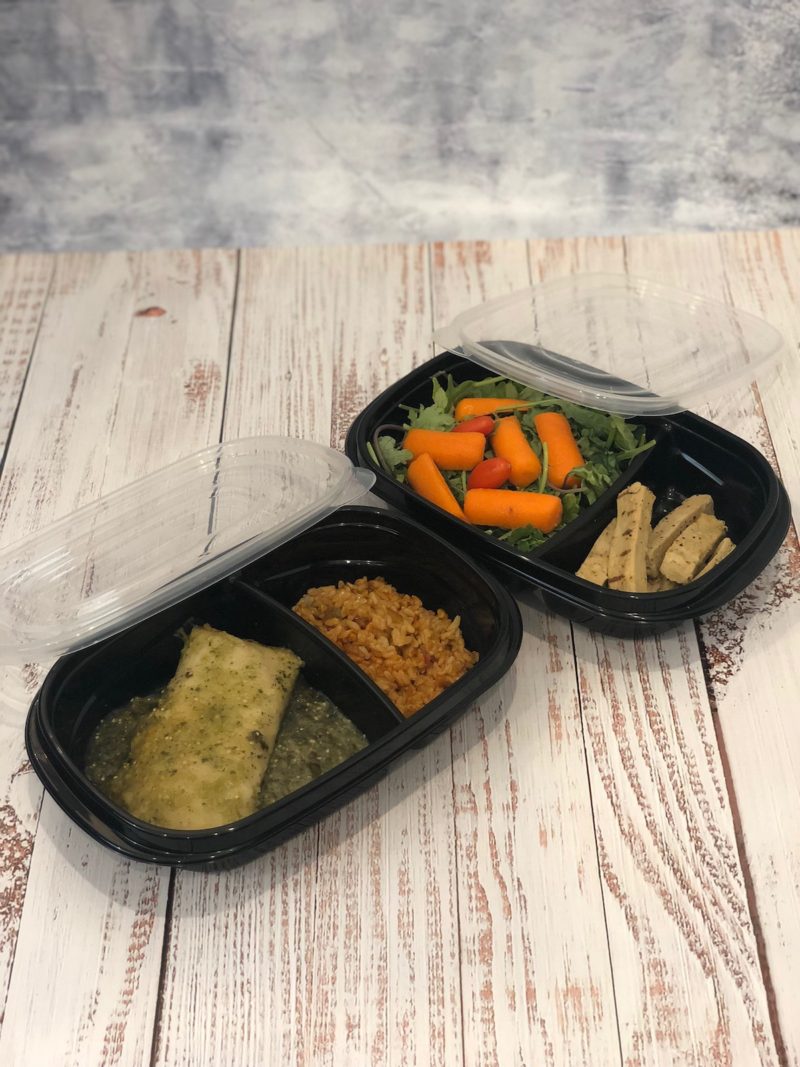 Busy people that are always on the move usually have trouble planning a healthy meal. They often eat junk food or quick supermarket food. Therefore, they need to come up with a good plan to eat more nutritious meals. Everything is possible if you learn a few tricks and know what to purchase.
Meal planning is a strategy that involves thinking in advance, about what you're going to eat, and planning out meals you're going to make in the days and week ahead. The best thing is it reduces decision fatigue, saves time, helps you manage stress, saves money, and reduces your reliance on convenience foods.
Look below to find a few ways you can plan your healthy meals.
Discover your meal planning style
Meal planning can be different for different people. Some prefer to plan the meals they're going to eat during the week and make a grocery list. Others tend to cook and portion out all of their meals for that week, in meal prep containers, so they don't waste time during the week. Some combine the two styles, and simply decide to wing it.
Thankfully, there are many quick and nutritious solutions for those on the move. For example, meal supplement drinks are the perfect way to save time and stay healthy. Receive your vitamins and minerals, healthy fats, and plant-based proteins easily and conveniently. Simply choose the meal planning style that fits your lifestyle and make sure you stick to it.
Set a meal schedule
Meals on the go include breakfast, lunch, dinner, and snacks, the same as regular meals. Setting a meal schedule is a great way to get food into your day the smart way. Think about when it would make sense to eat, and always include healthy snacks. Note that if you have kids, you may have more breaks during the day, for example, before school, after a nap, before bedtime, etc.
However, even if your schedule changes, you can make an alternative routine for the time being. When working, it is often difficult to stick to your meal schedule. You can set alarms to remind you when to eat and always keep your snacks close by. Scheduling a shopping day is also important for those on the move. Try to keep the days consistent, since having a routine will make your life and meal planning much easier.
Purchase ingredients you can combine
Since you need quick food solutions, buying various ingredients you can combine seems like the perfect way to go. The plan is to have good, nutrient-rich foods that require little to no prep. Spending less time cooking is essential, but you still need to stick to your healthy meal plan. You can keep on hand foods such as sliced meat and cheese, hummus, various sliced veggies, easily consumed fruit like grapes or bananas, and so on.
There are plenty of ideas, just make sure the food you're buying can be mixed. This will save you time, especially at lunchtime when it's usually the busiest time of the day. You can prep them in the morning, put them in containers, and they'll be fresh and delicious once you open the containers a few hours later. Along with healthy supplement drinks, which are usually perfect for breakfast, make sure you include healthy combinations for lunch and dinner.
Stock up on healthy snacks
Although many associate snacks with unhealthy food, it all depends on your mindset. You can easily make healthy snacks like veggies, combined with healthy dips like hummus, or guacamole. Granola bars are great to give you energy and they're much healthier than chocolate. Additionally, make sure to include fruits during your day if you want to keep your health in check.
For those on the move, stocking up on trail mix or pretzels is not such a bad idea. Just remember to eat snacks only when you feel hungry. They're especially good when you're working on a deadline, and you can't waste time preparing other meals. It's a quick fix to keep your hunger at bay until you can eat properly.
In closing
There are so many tips and tricks to prep healthy food for people on the move. Make sure you keep it simple, use the same ingredients more than once, prepare them ahead of time, and keep a well-stocked pantry and fridge. Also, go easy on yourself. Remember that your meal plan is meant to help you stay organized and eat healthier. It's not supposed to lock you in. You can still eat whatever you want if you don't have time or don't feel like prepping.