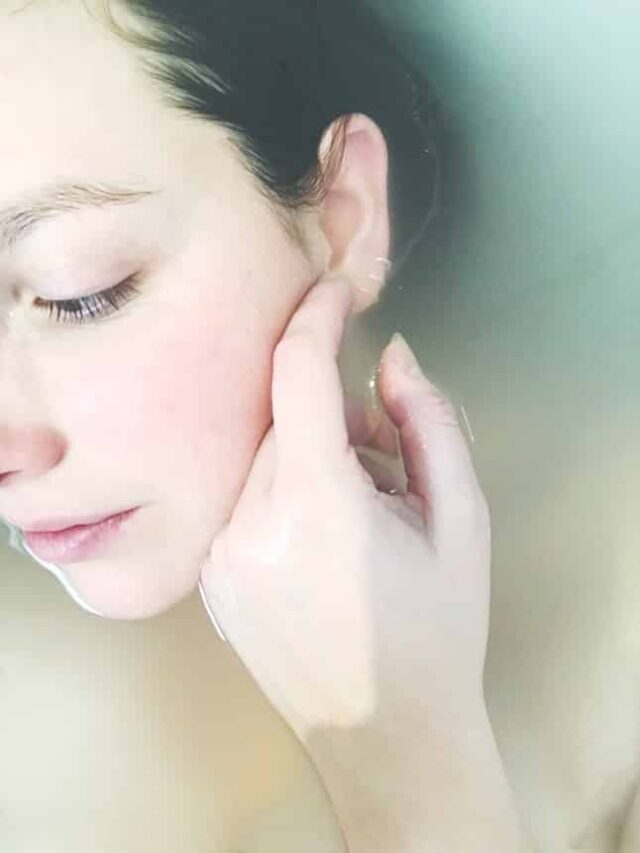 Not using sunscreen is one of the
 biggest skincare mistakes
 one can make; it should be part of your regime every day, even when it's cloudy. And while it's pretty easy to incorporate sunscreen into your skincare regime, how do you keep up with your usual cleansing, toning, and moisturizing habits? Traveling with a case full of bottles and tubes that can leak, or break isn't an option. Bu thankfully, there are ways you can look after your skin while enjoying some much-needed rest, relaxation, and fun in the sun (or snow).
The Importance Of Vacation Skincare
According to Stylecraze
, skincare is even more important on vacation as travel takes its toll on your skin. If you're heading to a place where the air is dry, there's a good chance your skin will get dehydrated, and you'll suffer from breakouts. If the climate is humid, your skin releases more sebum, resulting in clogged pores.
Traveling by plane also dehydrates your skin, and if you spend long hours on the road or on a train you're exposed to all kinds of dirt and free radicals that can lead to skin issues and irritations.
Vacation Skincare Tips
Rather than trying to replicate your exact skin care regime on vacation it's easier to adopt a pared-down routine with a few essentials. Kura Skin founder Katrina Moreno Lewis told Aedit that the handful of non-negotiables you need include a cleanser, moisturizer, and sunscreen.
When it comes to anything beyond those basics, think about how often you plan on using a product and what you plan to use it for. If you use a gentle exfoliant three times a week because it keeps your skin clear, add it to the trio. Lewis also recommended including a mini skin hydration kit of basic moisturizer, balm, and overnight mask. If you have the space, you can add a facial oil and hydrating serum.
If you're traveling light, you can always opt for 
skin boosting treatments
 before your vacation. The benefits of skin boosting treatments are enormous as they keep your skin hydrated, improve its elasticity and tone, and stimulate the 
production of collagen
. You can think of them as getting a head start on your vacation skincare regime, and you can pencil in a few on your return too.
Pick The Right Products
A good rule to follow is to base your choice of products on your destination. For example, take a lightweight hydration lotion if you're heading to a humid climate, or facial oil and a rich moisturizer if you're heading to a dry one. While sheet masks are nice to have, they're not essential. You can skip them and use a rose hydrosol face mist instead, as rose hydrosols act as a hydrator, anti-inflammatory, and astringent toner.
With these vacation skincare regime essentials, you can keep your skin healthy while living your best life.