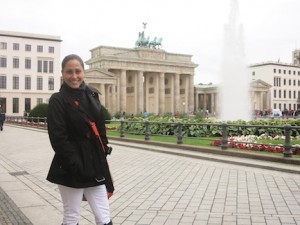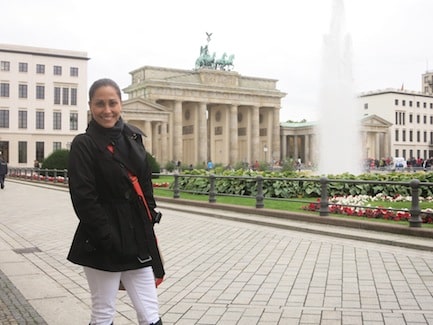 Being a frequent traveler, if I don't already speak the language, I always try to pick up the essential words and phrases so I can get by while visiting any country. But wouldn't it be great to learn the language to proficiency before traveling?
You can with Babbel! Online lessons crafted by language experts, and voiced by native speakers, will get you ready for real-life situations.  I absolutely love the ease of Babbel as it's helped me sharpen my skills with languages I had been trying to learn on my own. I went from speaking "klein deutch" to useful, full sentences and phrases in just 7 days! And it's only the beginning! I look forward to the time I carve out to do my lessons either on my phone or laptop.
I know learning a language seems like a difficult, time consuming task but Babbel really does make it easier and more enjoyable than ever before. Perhaps you've tried in the past and gave up, and I get it. But trust me, Babbel has cracked the code!
There are so many great things about Babbel. Like the fact that they are 10-15 minute, bite-sized lessons that easily fit into your busy schedule. Additionally, you can learnanytime, anywhere — on your desktop, smartphone or tablet. And your progress is synced across devices, so you can always pick up right where you left off.
The interactive dialogues will give you the confidence to speak, and their speech recognition technology will help you get it right. It's almost like being in a classroom with a teacher as you can say the words and be corrected on the spot. Even though you are learning on your own, you won't feel like you're learning and practicing in a vacuum.
And what's more is that you'll actually remember it! The curated review sessions will reinforce what you've learned by bringing it back in new contexts, committing it to memory so you'll never struggle for the right words.
Things like the daily challenge also make it really fun plus you can learn at your own pace. I think the way in which you learn language on Babbel is so flexible and affordable, I'd love to learn all the languages they offer in the next few years!
Users get to choose what's relevant to their needs and what they want or need to learn. You'll learn vocabulary that's relevant to your life, with courses ranging from business to travel — and more!
Learn any of the following languages easily with Babbel:
German
French
Spanish
Italian
Portuguese
Swedish
Dutch
Polish
Turkish
Indonesian
Norwegian
Danish
Russian
And as a little treat, Babbel is giving Healthy Voyager readers 25% off! So get out there and start learning a new language today! Good luck, Buena Suerte and Bon Chance!