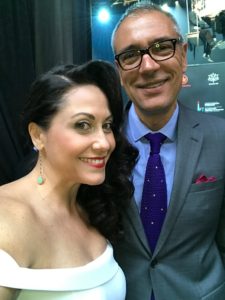 *This post is sponsored by AT&T and #WeAllGrow Latina Network
Most people know that Latinos are very family oriented and love to stay connected. In fact, connection has been a major trait in the Latino community for centuries and now with the technology we have at our fingertips and all around us, we are more connected than ever.
From staying in touch with friends and family, keeping our finger on the pulse of what's going on back in our home countries as well as being up-to-date with pop culture and entertainment, Latinos are head and shoulders above other communities when it comes to being and staying connected, figuratively as well as physically.
In fact, research findings showcase how technology is a powerful tool that can be used to help improve lives day-to- day, achieve potential, maintain connections with loved ones near and far, and enable social change in any community and for those of Latin descent, it's even more powerful.
This is not only special to us as Latinos, but also to this in the communication field. That's why AT&T fielded a research study in April 2017, to explore the role of technology in U.S. Latinos' pursuit of their goals and aspirations across various aspects of their lives that positively affect the Hispanic Community in the U.S. Check out these stats of Spanish Dominant/Bilingual Latinos found by the study: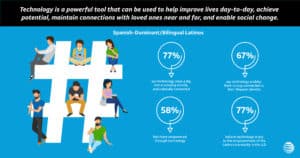 77% say technology plays a big role in keeping socially and culturally connected

67% say technology enables them to stay connected to their Hispanic identity

58% Feel more empowered through technology

68% believe technology is key to the empowerment of the Latino community in the U.S.
That's why AT&T is fueling a conversation about how people can use technology and mobility for the greater good, no matter what their community.
With the power of technology and the power of our innate need to be connected as Latinos, we have so much to offer the world. Together as Latinos, we can spread aspiration through action through selfless, rewarding resolutions.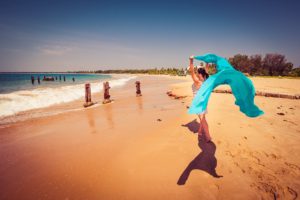 This year, why not choose New Year's resolutions that empower, make a difference, change lives and positively impact the Latino community and beyond! I know for me, I love using technology along with my own platform to help people around the world to live healthier, happier lives!
What will your empowering resolution be?
Here's to a happy, healthy and empowering new year!