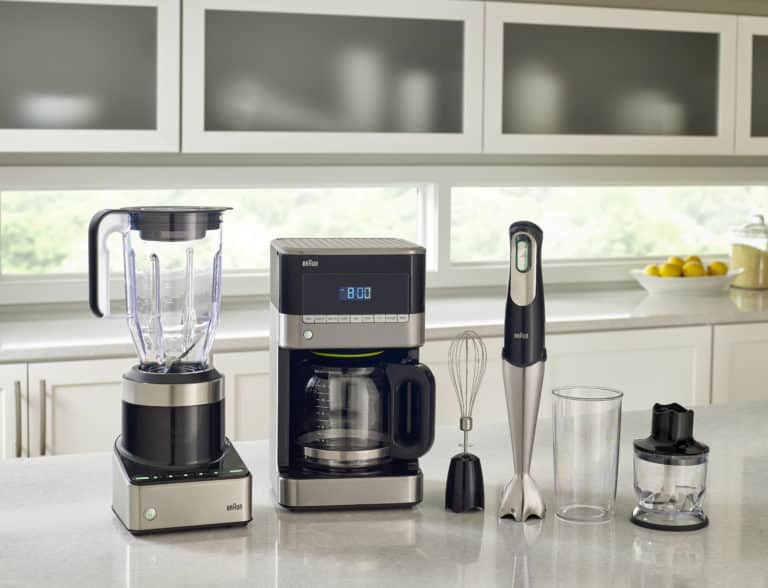 Summer is here and that means lots of foodie fun and entertaining! Be it a backyard bbq or packing a beach picnic, food is the centerpiece. But who wants to spend time in the kitchen cooking up a storm? Well, I've got some fun kitchen hacks for you! Plus, I've teamed up with my friends at Braun for some culinary fun, and together, we are going to take your cooking skills to the next level!
Braun is re-launching their fabulous line, synonymous with reliability and durability of its products, the new Braun kitchen collection lineup – hand hand blender, countertop blender and drip coffee maker – is returning to North America! Braun is perfect to help you up your cooking game with confidence. You'll prep, cook, and entertain like you went to the Cordon Bleu, not to mention you'll be the talk of the town!
The preparation of a beautiful meal is all in the planning. If you can organize your kitchen, get some basic tools, and learn a few tricks, you'll be serving up 5-star meals in no time. Plus, as we enter the summer season, these eight tips will come in handy when hosting those fun picnics and cocktail parties!
Organization – This, my friends, is key!  Without knowing where everything in your kitchen is, you're lost. Having all your tools and appliances easily accessible will save you so much time when prepping your meals. Keep your measuring tools in one drawer nearest the stove, or where you do most of your prep work, spices in a spice rack, most used appliances on the counter, etc. Clean up your workspace and have everything you need at your fingertips, available to you in a flash.
Meal Planning – This is one tip people always say changes their lives once they master it. Meal planning saves you time and money, it also keeps you from staring into your cupboards wondering what you will make for dinner then eventually ordering take out out of frustration. Coming up with a plan for what you will make during the coming week will not only help at meal time, but will help save time and money at the market.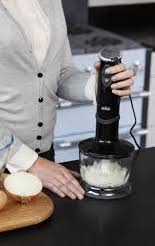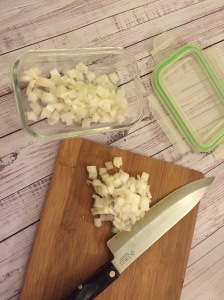 Prep Ahead – Chopping and prepping takes up a good chunk of time when cooking. So do what you can to make your life easier, and prep what you can ahead of time. Wash and chop your veggies when you get home from grocery shopping, seal them in airtight containers, and then they are ready for any recipe! I absolutely adore the Braun Multiquick 7 for chopping dicing a slicing! It totally makes my prep time for all sorts of recipes so much easier what with its all-in-one food processing abilities as well as attachments for everything like whisking, whipping and even blending!
Invest in good quality appliances – Depending on what your forte is in the kitchen, using high quality kitchen tools and appliances make all the difference. Love smoothies? Spring for the Braun Pure Mix countertop blender that will last you a lifetime. Perfect for cocktails, smoothies and even mixing batter for the best brownies! Its sleek design is not only envy inducing; it won't break the bank, either, which is especially important so you can save up for a fun summer getaway! Love offering coffee to your guests? Braun's BrewSense is great if you love cooking and entertaining, you will thank yourself when you invest in your craft! You can set a 24 hour timer as well as customize 1-4 cups or a full pot so you are always set to be the host with the most!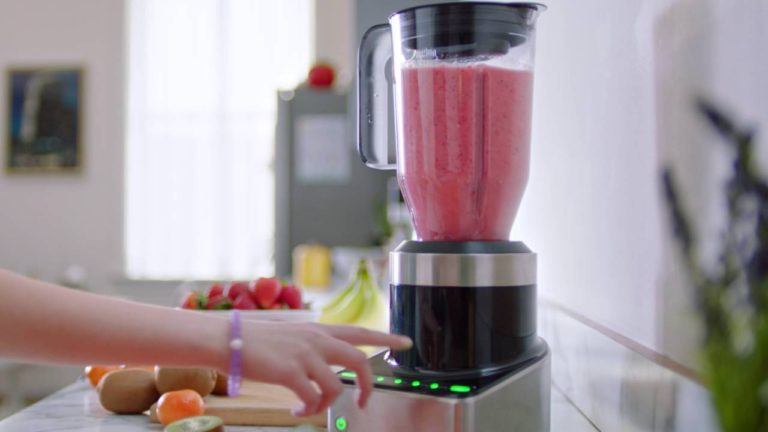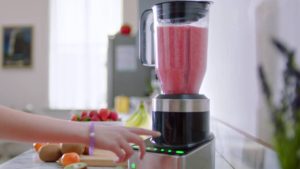 Shortcuts – One of my all time favorite kitchen hacks is pouring vegetable broth into ice trays, you will have perfectly pre-portioned amounts for use in recipes. Each ice cube is about a tablespoon, which means you don't have to let a carton of vegetable broth go to waste when the recipe may only call for a few tablespoons. The plus side is that you will always have some on hand! Hacks like these are great to implement for any home cook!
Sharpen your knives – A dull knife is not only dangerous, it's wasteful. While you may not have the chef skills to slice and dice like a pro, having sharp knives will allow you to cut and chop without ruining your food. A dull knife will smash a tomato and ruin its consistency while a sharp one will give you the right slice every time.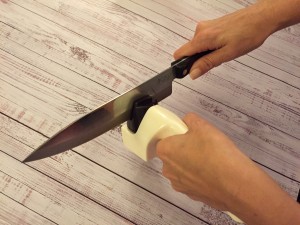 Know your pots and pans – Learn a bit about your cookware as well as how your particular range and oven heats. Every appliance differs, knowing how quickly or slowly yours work with the pot or pan you are using will really up your game!
Cooking trivia – Take some time to learn new things in the kitchen. From YouTube videos to cooking magazines, learning new techniques, methods, and terminology will help you become more confident, and perhaps even more daring when you are cooking for yourself and others.
Braun's new line is terrific for everyone from the beginner cook to the accomplished chef! It's chic, sleek, and makes cooking and baking a breeze with its performance technology and state-of-the-art features. 
Happy cooking!
This is a sponsored conversation written by me on behalf of Braun. The opinions and text are all mine.