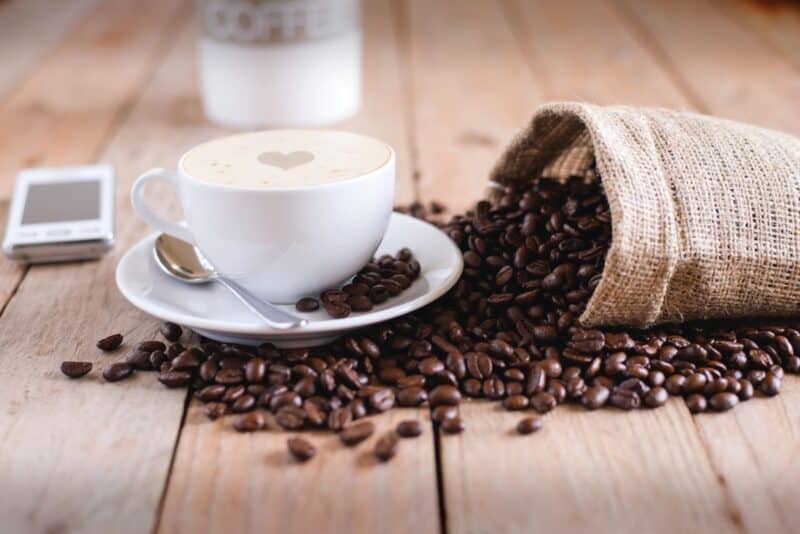 There are a lot of different ways to make coffee, but one of the most popular – and complex – is espresso. This type of coffee is made by forcing pressurized hot water through finely-ground coffee beans, resulting in a rich, intense brew with a thick layer of cream on top.
Espresso is often thought of as just a black coffee, but there's much more to it than that. To make the perfect cup of espresso, you need to understand the different factors that go into it. Here's everything you need to know about this popular drink.
The Beans
Espresso is typically made with dark roasted coffee beans, which have been roasted for a longer period than light or medium roast beans. This results in a more intense flavor that can stand up to the added pressure and heat of the espresso-making process. And while most espresso is made with Arabica beans, some baristas prefer to use a blend of Arabica and other, more robust varieties like Robusta or Excelsa, and the beans you choose will have a big impact on the flavor of your espresso. As seen at brewespressocoffee.com, understanding the difference in the beans is crucial to a delicious cup of espresso. So, don't be afraid to experiment with different types of beans until you find the perfect combination for your taste.
The Grind
The grind of the coffee beans is also important for making espresso. The beans need to be ground very fine, almost to powder consistency, to extract the maximum amount of flavor from them. If the grind is too coarse, the water will flow through the grounds too quickly, and you'll end up with a weak cup of coffee. If the grind is too fine, however, the water will have difficulty flowing through and you'll end up with a bitter, over-extracted cup of coffee. The general rule of thumb is that you should produce 20ccl of espresso in 25-30 seconds, and your grind should be fine enough to extract that amount of coffee in that time frame. So take time to calibrate your grinder and experiment with different grind sizes until you find the perfect grind for your espresso machine.
The Pressure and The Temperature
As mentioned before, espresso is made by forcing pressurized hot water through the grounds. This pressure is what gives espresso its characteristic creamy texture and rich flavor. Most home espresso machines use around 9 bars of pressure, but some commercial machines can go as high as 15 bars. The ideal water temperature for making espresso is between 195 and 205 degrees Fahrenheit. If the water is too cold, it won't extract all of the flavors from the beans. If it's too hot, however, it will scald the coffee and make it taste burnt.
Learn How to Use Espresso Machine Like a Pro
Now that you understand the basics of making espresso, it's time to learn how to use your espresso machine like a pro. Start by reading the owner's manual that came with your machine. This will give you a good understanding of all the different settings and functions on your machine. If you have never used an espresso machine before, it's best to look up some online tutorials or ask a friend who is experienced to show you the ropes. You may also consider taking a barista course so that you can learn all the professional techniques for making espresso. Keep in mind that the way you use the espresso machine will affect both the taste and quality of your coffee, so be sure you master it.
Espresso is more than just black coffee – it's a rich, intense brew that has its unique flavor profile. By understanding the different factors that go into making espresso, you can make the perfect cup every time. So take the time to learn about espresso and experiment with different beans, grinds, and techniques until you find your perfect recipe.