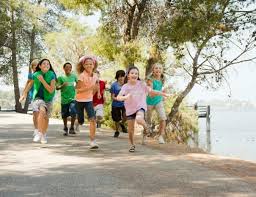 Childcare services such as daycare can swallow up your entire paycheck, blow up your budget plan and make it difficult to achieve your savings goal. The cost of childcare is much higher in the U.S. than in most countries worldwide. The higher cost makes many Americans face multiple challenges like leaving their jobs to stay with their children for several years before seeking employment again, relocating to the most affordable single-income household in their neighborhoods, etc. But even with the higher childcare costs, you can still save money when you understand the factors that influence the costs, available options for childcare, and how to live within your means.
The Cost of Childcare in the Country
Childcare carries an average annual cost of approximately $9500 in most states. The amount you'll spend on childcare depends on the childcare services you require, where you live, and your child's age. However, despite the cost of childcare in your area, it would help if you take advantage of state and federal subsidies, compare the care options available to find the one that offers the most affordable options, and understand how to budget accordingly.
Best Ways to Save on Childcare
Begin your journey on saving on childcare by exploring the available options in your area. When a childcare organization charges the highest price, it doesn't necessarily mean it offers better services than others. These organizations will always factor in the cost of marketing and branding they incur when advertising their services using different platforms. It's possible to find a locally owned, private childcare center providing more personalized services for less. However, with so many options for childcare available, it would be best that you ensure the one you choose adheres to the regulations and laws in your state. There are more worthy exploring tips when looking for ways to save on childcare costs:
Pre-Tax Benefit Account
When you have a pre-tax benefit account, such as opening a dependent care FSA, you can use it to pay for any eligible childcare service, including child daycare, summer day camp, preschool programs, etc. The account will present a smart, straightforward way to save while taking care of your child.
State and Federal Tax Credits
Tax credits can help you save a portion of your childcare bills. But to benefit from childcare tax credits, you'll have to wait until the taxation season to reclaim a portion of what you've spent on your child's daycare.
A Nanny Share
Nannies are among the most costly forms of childcare in the country. They cost an average of $600 a week or over $70,000 a year. But there is a way to get a much more desirable deal if you choose the option. For instance, a nanny share is a better deal that can help you save costs on childcare. It involves several families pooling their children together and paying an independent nanny to be watching them all. If the usual rate that a nanny charge for a single kid is $15 per hour, you can spend around $20 per hour when you look for a person with a child about your kid's age, and both agree to choose a nanny share option to reduce cost. That means you will spend $10 per hour less than the $15 charged for a single kid.
Church-Based Daycares
Several churches are offering great deals on daycare services. Most of these churches prove to be more affordable than commercial daycare options. You can look for a local church offering childcare services at a much significantly lower price and which has much respect from the community members.
Telecommute
It would be helpful that you telecommute if your job allows. You can work from the convenience of your home to offset the period for which you need daycare coverage. Remember that this option does not only apply to mothers. Even a father that works from home can consider this option when they want to save on childcare cost.
Childcare is Only Temporary
The best part about paying for childcare is that the service is not a lifetime ordeal. It will pass once your lastborn starts schooling. But before all your kids are in school, ensure to follow these tips to avoid spending more bucks on childcare.