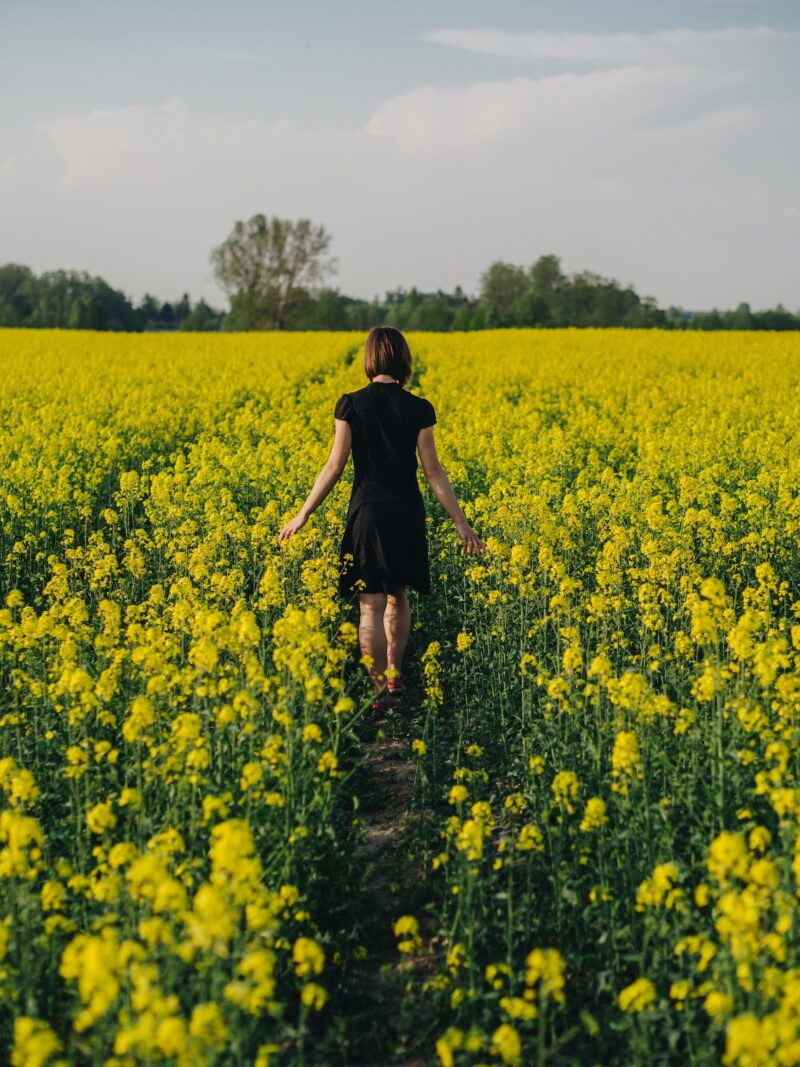 The Little Black Dress (LBD) is a must-have for every woman's closet. Whether you're at work or play, the LBD is always a sure bet to never leave you feeling out of place or out of style.
Yet it can feel a little boring to always reach for the same old black dress, right? Here are some tips that can transform the simple LBD into dozens of different looks by just adding a little help from items that are likely already in your closet.
Seven Tricks To Update Your Little Black Dress Into Dozens Of Looks
1. Hosiery
The great thing about hosiery is that it's diverse throughout the seasons, visually interesting, and very inexpensive. Patterned hosiery, such as a dotted tight, adds a visual texture to your LBD. For a more vintage, sexier look, try a back-seam pair of nylons.
2. Jackets
So, you've always worn a dainty shawl or cardigan with your LBD? It's time to think out of the box and cross fashion lines. A great example is when the Blonde Salad's Chiara Ferragni took a LBD Styligion and made it street-savvy-chic by throwing a green bomber jacket in snake print over her shoulder.
A tailored blazer can help transition your LBD from day to evening in a snap. Go old Hollywood glamor with a faux-fur wrap or jacket. Get a super edgy look by adding a leather motorcycle jacket.
Everyone knows a jean jacket is a closet stable, but you might not have thought about dressing down your LBD with it to make it more wearable for daytime events and casual for laid back days.
3. Shoes, Shoes, And More Shoes
Black heels are great, but when it comes to a LBD's versatility, the go-to black heel gets stale and can make your outfit look boring and tired. Red heels, especially when paired with red lipstick, can add a big pop of color to make your little black dress look fresh and vibrant. Want to go more subtle but still breakup the monotone of black, then try a nude heel.
If you want a more urban, hipster look, then the fashion trend of pairing sneakers with dresses is just the ticket, plus it's a fresh breath of comfort for your feet. Pairing the LBD with boots is another really cool look. A heavier moto boot works well with that cool jacket, too.
Get daring with it. Above-the-knee leather boots give a sexy pop, printed cowboy boots show a fashion-forward attitude, and some glitzy ankle boots will make the LBD sparkle like never before.
4. Hats
Add a hat to your LBD and you'll likely view the outfit in an entirely different light. That's because a hat has this magical power of changing the whole dynamic and tone of an outfit.
Try a fedora or sun hat with your LBD — you won't be disappointed, and it works great on those bad hair days. If you're wearing sneakers with your LBD, a baseball hat can help pull off the casual look. Go old Hollywood with a small vintage pin hat with a veil or a classic derby-style hat.
5. Belts
Not only do belts show off your waistline, they provide the perfect opportunity to add a showcase piece to your LBD. Belts break up the solid black silhouette and create an entirely new shape for the dress.
For London's Winter Whites Gala, Michelle Dockery wore a beautiful Stella McCartney that actually had a metal belt accessory attached to the gown. Whether it's studded with crystals, colorful leather, slim chain, or a wide metal band, a belt can add an entirely different visual effect to even the plainest LBD in your closet.
6. A Different Spin On Layering
When someone says to add layering to the LBD, most people think jacket, right? Well, here's a couple layering tips that surpass the jacket standard. Flannel looks from the '90s have made a big comeback, so tie a simple flannel shirt around your waist to multitask the dynamics of your look. It not only adds interesting colors and patterns, but creates a belted effect for a new dress shape and a more causal feel for the overall look.
Adding a simple collared button-down shirt underneath your LBD adds business appropriate change to a sleeveless LBD. If those downplay the LBD too much, then go with layering a fishnet over the LBD, which will add texture and make it look like an entirely different dress. If your LBD is the right length and flow, you can even try to pull off a Kendall Jenner and pair it with cropped pants for a tunic look.
7. Statement Jewelry And Clutches
Your jewelry and clutch choice is a great opportunity to add a pop of pizazz to the LBD. It's classy to do a black and white monochrome with a white clutch and pearls. You can glitz it up with a bling-bling clutch and chunky jewel necklace and layered wristlets.
Go with a red clutch and a ruby necklace or hair pin for a more sexy nightlife look. Urbanize the LBD with artisan jewelry and a boho printed clutch. Remember though, the idea is a little pop of color, not a head-to-toe rainbow barrage of color that detracts from the LBD.
Now you have seven fashion facets that can completely change how you and others view the LBD. Use these tips to amplify your fashion sense or simply expand the versatility and use of your LBD. Either way, you've just turned a simple black dress into something you can wear anytime, anywhere, without feeling overly recycled.