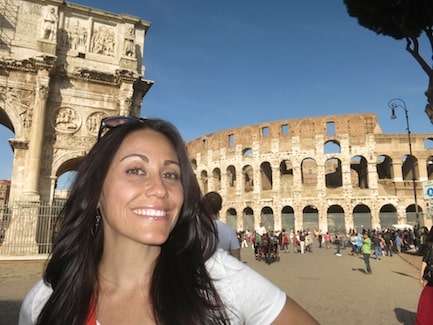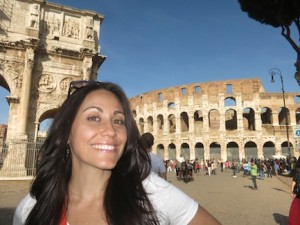 From Venice's watery canals to the Roman Forum, Italy is one of the most iconic places for travelers to visit. Couples throw coins into the Trevi Fountain while backpackers hike Cinque Terre. Boasting Renaissance architecture, Etruscan antiquities, a vibrant graffiti scene, great techno clubs, and some of the best wines in the world, Italy truly offers something for every traveler.
But still, this country is viewed as one of the most expensive countries for many Americans – for them, it is a bucket-list destination that is seemingly out of reach. 
But it doesn't have to be. Thanks to an extensive public transportation system that puts the U.S to shame, the overabundance of inexpensive cultural activities, and a blatant admiration for food, Italy is, in fact, a great budget destination if you know where and how to get around. 
Look for a Cheap Place to Stay in Italy 
Once you've found a way to get to Italy, you should look next to a cheap place to stay. As you probably know, after plane tickets, accommodations are easily one of the largest drains on your budget. Hotels in Italy can be very expensive – no doubt about it! Your best options for finding a cheap place to stay are either looking for Hotels.com promo codes or finding an Airbnb you can share with your group of friends or getting creative. Hostels, for instance, might be another option – most hostels offer private rooms where you can get the benefits of both a hotel and a hostel with free breakfast included.
Still, before jumping on the first offer, check your expectations for the accommodation too. If you happen to have a shoe-string budget, most certainly, you won't be getting a luxurious five-starts. Affordable hotels in Italy are usually less nice than simple, cheap hotels in the U.S.. This means you should be prepared for thin walls and be prepared for there to be no elevators.
If you choose Airbnb's, then you can easily find one place to stay for the whole trip while at the same time you might be able to make considerable savings. Usually, Airbnb allows hosts to discount the property if someone chooses to stay for a whole week or more. And these can frequently be significant. Also, on Airbnb, the cleaning fee is usually the same no matter how long you stay – switching to more than three different Airbnb's could really add up to your budget.  
Try Different Combinations of Round-trip or One-Way Flights 
Italy is a stunning destination for many, but it's an expensive one as well. With the Euro being higher than the U.S. dollar, and many things being generally exorbitant, planning a budget can be a true challenge. Flights are one of the costliest parts of the voyage. It can be tough to find low-budget  flights, but one of the keys is to be amenable to where you arrive and depart from. That means you should take your time to search deals using websites such as Skyscanner.com or Kiwi.com. If you really want to see Italy this year, then you should absolutely be setting your alerts up to find the best deals. 
In your case, different combinations of one-way flight can sometimes be far cheaper than a round-trip package. Another thing is to reconsider which airport you're departing from. Some of the cheapest flights to Italy are frequently found out of Los Angeles, New York City, Dallas, and Chicago. That said, it might be a good idea to book the flights out of one of those cities and add the round-trip flights to your home. Also, make sure you pack witch just carry-on luggage because when you're connecting on two separate tickets, there will be no one to relocate your checked luggage for you.  
Consider Agritourism In Italy 
What's an agritourism anyway? The word itself is a combination of the Italian word for agriculture and tourism. Italian agritourism stands for any farm-like accommodation designed to also receive guests, whether for food, holidays, or a combination of the two.
The term only refers to farms in Italy only, although other nations and languages came up with their own word for a similar concept.
Agritourism can be found throughout the country, but most of them are located in Tuscany. To be an agritourism, the hotel or inn must obtain a considerable percentage of the revenues from agriculture and not from tourism. They are family-run, small properties that give an extraordinary sense of everyday life in Italy.
Why should I consider agritourism? They are significantly cheaper than hostels but pay attention when you search for one as they can come up with additional things that can make them more expensive. Most of these can be found in rural areas, meaning you'll either need a car or a costly cab to reach them. Most probably, you'll buy food on the property as there aren't many options close.
Agritourism is something you'll definitely have to see Italy this year. It can be very expensive, but it's an experience, unlike any other.
Finding Cheap but Delicious Food in Italy 
Italian food is simply amazing, and there is no doubt about it. Even the cheapest food gives you wings. From top-notch restaurants to the classic street- food, there is a lot to try between sightseeing. You can choose to have a big breakfast at your accommodation or shop around at the nearby grocery stores where you'll still find lots of breakfast options. Midday, when you get hungry, you get to choose from pastries, gelato, and other combinations of snacks to tide you over.
When it comes to coffee, Italy, it's significantly more unique in terms of how people enjoy their coffee. You'll find numerous cafes with standing bars where Italians love drinking their short but strong espresso standing. It's way cheaper than sitting down for your coffee and efficient.
Italians are very proud of their street-food culture. Their food is excellent and is prepared to the right standards. If you happen to wander through Naples, then you should not miss those amazing fired and folded pizzas.