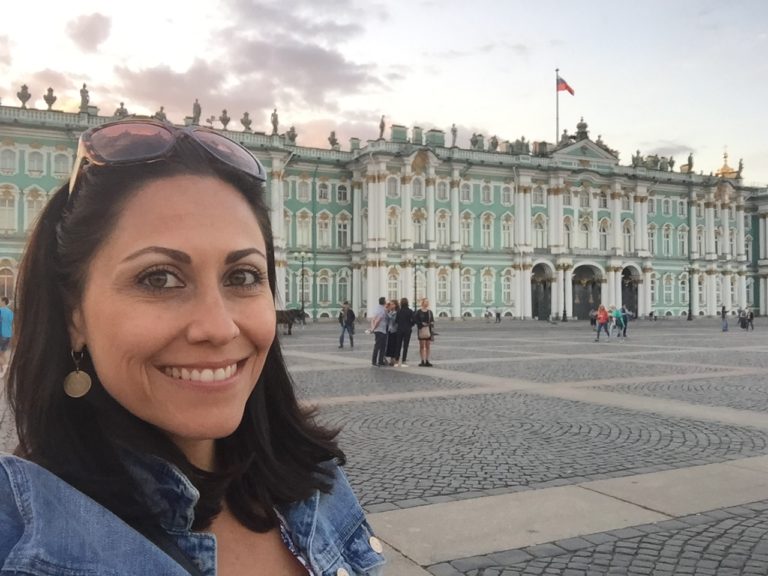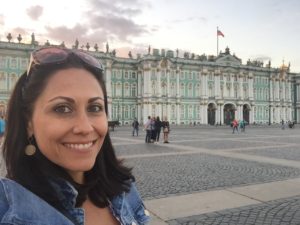 St. Petersburg is called the "cultural capital" of Russia. This city was built over 300 years ago by Peter the Great, the first Russian emperor. For a long time, St. Petersburg was the capital; monarchs and powerful families lived here. The city has preserved a large number of cultural and historical monuments, including palaces, cathedrals, and parks. The city is surrounded by several royal residences, which today are available for visiting.
If you want to spend your vacation in St. Petersburg, but don't know where to start, use our list – it will help you plan your trip.
#1 – Choose the date and time you want to visit
St. Petersburg is famous for the White Nights – a natural phenomenon when the sun doesn't set for 3 weeks. At this time, a large number of tourists come to the city. The crowds are bigger and the prices are higher. If you want to avoid the pitfalls of the peak season, go to St. Petersburg in May or September. Do you plan to come to Russia in winter? Great! The city is surprisingly festive. Winters in St. Petersburg is truly cold but is you prepared, it can be a great adventure.
#2 – Make a list of sights you'd like to visit
St. Petersburg has a lot of wonderful attractions. This city is full of history, museums, palaces, parks, restaurants, bars. Creating a rough draft of the route you plan to take keep you organized, on budget, and stress-fee.
Churches. St. Petersburg has incredibly beautiful cathedrals. Each of them is a separate masterpiece of architectural art. St. Isaac's Cathedral, the

Savior on Spilled Blood

and Kazan Cathedral are not far from each other. You can visit them just by walking along Nevsky Prospect.

Museums. The city has more than 200 museums. The Hermitage State Museum is the most famous and largest. You need several years to see all its exhibits.

Royal suburbs. As the former capital, St. Petersburg was home to the emperors who loved to spend time in nature and built summer residences near the city. Peterhof, Tsarskoye Selo, Pavlovsk are the most beautiful palace and park complexes that you can visit all year round.

Many St. Petersburg attractions are somehow connected with the

Soviet era

. You can board the Aurora cruiser or go down the subway and see the most beautiful metro stations that were built in the 50s of the 20th century.
#3 – Set a budget
An important part of a well-planned trip is the budget. You can spend from $ 1,000 to over $ 10,000 for a week, depending on your travel preferences. You can plan your vacation yourself and save money. But if you use the services of local travel companies, you will save time.
#4 – Research if you need a Russian Visa
A visa application can take several weeks. Law and requirements can change, so make sure that you have the necessary documents. You can also contact the travel agent for help.
#5 – Book accommodations
There are hundreds of accommodations in St. Petersburg, ranging from small hostels to luxury hotels. You can also book apartments. It's better to look for hotels in the center because the main attractions of St. Petersburg are located there.
#6 – Buy tickets
St. Petersburg has one airport called Pulkovo. You can also buy connecting tickets and fly to Moscow. By the way, many travelers combine these two cities. You can spend a couple of days in Moscow, and then go to St. Petersburg.