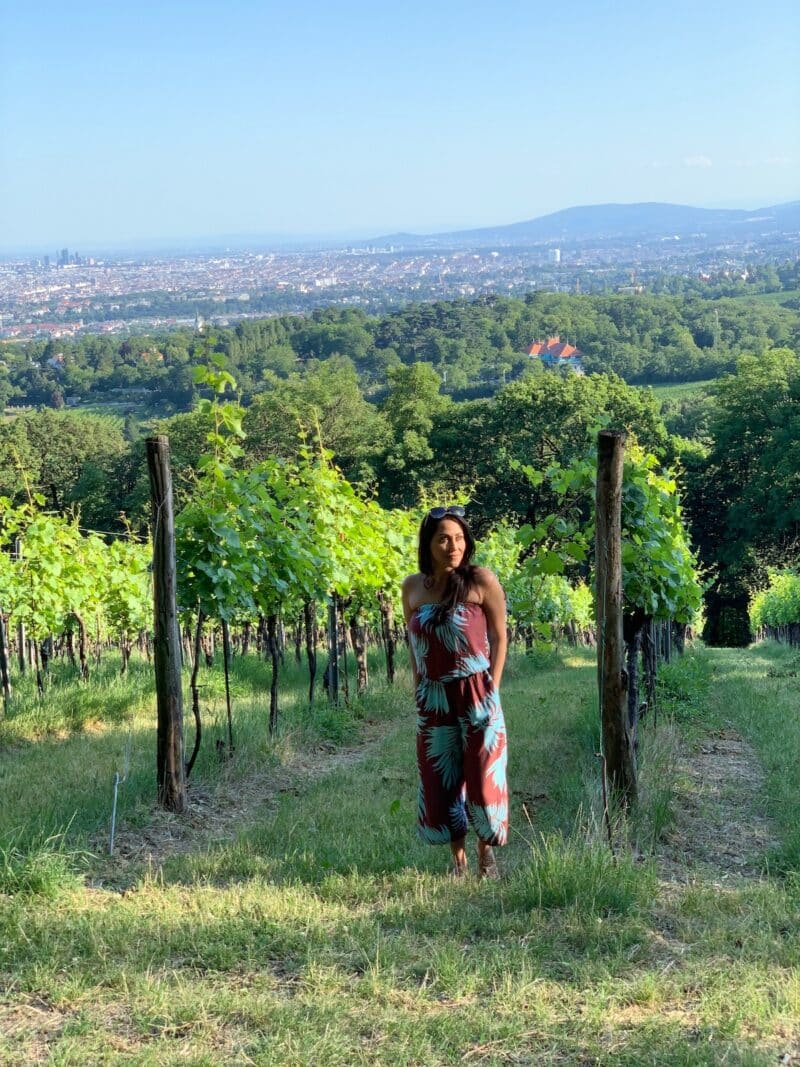 Living in the fast lane has its perks but, the long-term consequences can be dire. The modern world takes a toll on our bodies and mind. Taking care of oneself is as important as taking care of the things we own. Having your very own secluded green haven in which you can turn to for relaxation and recuperation is priceless. Numerous studies have found that being surrounded by plants or spending time outside does wonders for your mental health but, we don't need to tell you that.
Many people that are snuggling up in their little slice of heaven are already hard to convince to come inside. With all this in mind, having a bit more info, sprinkled with tips and tricks and seasoned with what's hot this year, can freshen up your favourite place in the world. The green space you have can always be tinkered with, so it makes sense to get the most out of it.
1. Musical ambience
Here we are not talking about blasting heavy metal thru Bluetooth speakers that are taller than you. Rather than pissing off the neighbourhood, you can opt for a much more intimate solution. Various speakers and most of the wireless can be tucked away wherever you please and, from them, you can play whatever eases your mind. YouTube is filled with Zen music, Buddhist play tracks, sounds of the ocean or wood etc. It all depends on what you want to hear in your backyard and what does the trick for you. Setting the mood with the just-right amount of background music can be a great start to your quest for relaxation.
2. Play with fire
Responsibly, of course, to point it out. Natural elements are already around you in the forms of earth and plants. But don't forget that fire can be a very soothing and relaxing factor. Having a simple fire pit as a centrepiece around which you can stack pillows, chairs etc. for entertaining your guests can lead to those awesome discussions late into the night. Or you can zoom out by watching fire burn and wood crackle inside, as those too can be of great help to ease your mind. Fire pits or elements can also be used for barbeques, and if you like to party and social activities are your jam, what better way is there than to have a BBQ party?
3. Aqua elements
Water fountains, sculptures and gazebos, can bring that touch of class you want and that your garden sorely needs. Simple, discreet and easy to fit just about anywhere, a gazebo can be the local gathering place for little chirping birds. Relaxing in your chair while you sip your favourite drink and enjoying the sound of a feather orchestra is just what the doctor ordered for your mental wellbeing. Sculptures or fountains that pump water all day can create those sounds of a streaming river that will allow you to focus on them and drift away. 
Most of these are also low maintenance so, there's no headache there. Couple that with the fact that they come in unlimited shapes, colours and sizes and, you can find whatever your heart desires and what your mind is set on. Also, an added benefit, since they are mostly, made from stone or similar materials, they are very durable, long-lasting and resistant to the elements. The perfect partner you need in your backyard garden of relaxation.
4. Delicious fruits of labour
Imagine strolling thru your patch of haven and just reaching out to a nearby tree and picking ripe fruit. As you munch on it, delicious juices burst out of it and you are filled with happiness and joy. The yield is bountiful and, there is plenty more from where that came from. Also, they are perfectly blended with the rest of your garden as these trees are decorated, first with flowers, then with ripe fruit. Having such a lush and healthy centrepiece requires quality and professional garden equipment, but the investment is well worth it. 
Having a picnic beneath a tree that you grew and cared for, while whatever fruit you planted falls in your lap is a dream come true for many. Relaxing in the natural shade, that's homegrown in a way, during those blazing hot summer days can be a lifesaver. For all the time trees can take to grow, everything that they bring to the garden table is beyond measure. And it all starts with a single seed. Remember, the best time to plant a tree was yesterday.
5. Mesmerizing fragrance
Setting foot on the green lawn and being greeted by exhuming and sweet smells of various flowers can instantly teleport you to a wild field. Flowers are both a decorative and a mental health element with whom you can paint wonders in your backyard. Using flowers that bloom in your favourite colour or mix and matching to your needs and desires, any type of plant is available and just waiting to be picked up. 
They also attract bees that need all the help they can get as they play a crucial role in our ecosystem. Reading your favourite book and taking full breaths of smells that make you float while hearing the buzzing of multiple busy bees is the natural symphony that eases the nerves and brings back balance. These elements can be organically incorporated, from the vision you want to achieve and see every day.
6. The Sun is your best friend
And of your garden as well. By simply observing what parts of your garden get which amount of sunlight during the day, you can plan accordingly. Also, this helps when you plan the layout of your garden. Decking it with furniture but with no plan leads to your garden looking like a hoarder's haven, which is not what anyone is set out to achieve. The Sun is vital for producing vitamin D and, our bodies need it now more than ever. 
Of course, taking proper precautions and not overexposing yourself is important to note. But sun therapy and exposure do wonders to soothe a troubling mind and help you ease into a relaxing state. As you are being reconnected with nature and yourself, you will feel your batteries being solar charged to the brim. The best part is, Sun is available for everyone and doesn't cost a dime. You have to use it to your desire.
7. Garden furniture
With every piece that you want to bring in, you can create areas to your liking. Maybe there is that special little corner that is all cozy and secluded? That's a perfect spot for a comfortable chair with a rustic table and, you have a perfect reading area. If your garden has a view, just put long benches or similar so that you can spoil yourself, and your guests, while you watch. Areas around a BBQ are great for long, stretched tables and decks where the whole family or a bunch of friends can gather. When choosing garden furniture, spoil yourself silly. 
The goal and ideas here are to create a relaxing, Zen and inviting space, where doing things with half intent won't do. Comfort can be created, with a bit of work and lots of ideas, which in the end will grant you a dream come true. Backyard garden that you will never want to leave as it has become cozier than your own home. What a dream come true this is for garden enthusiasts!
8. Privacy brings peace of mind
Noisy neighbours and prying eyes can rob you of your private time when you want to let go and be left alone. There is nothing wrong with that but in this modern world, privacy can be hard to achieve. We don't mean that you have to erect a Great Wall of China alongside the neighbour fence but, a simple wooden wall or, better yet, one with plants growing upwards can create a sense of privacy. Wooden, metal or similar fences can be stylish, neutral and easily incorporated into your garden design. Also, they can double down as a surface on which you can hang your plants or let them grow. In the end, you get the privacy you want, while being surrounded by your favourite plants and the neighbourhood looks nicer. A win-win situation for everyone involved.
9. Bring in the exotic
If you are dreaming of that sea getaway or find solace and happiness when it comes to various sea themes, there is no need to wait anymore. A bit of sand that can be handpicked to be exactly like the one from the beach, sea sounds from a nearby speaker as mentioned previously and a hammock. A simple hammock placed between two trees or posts can make all the difference. As you swing left and right, you are lulled into a drifting dream of that seaside resort you want to visit. Suspended between the air and earth, it makes it easier to dream away. And if you have someone to share it with, use a double-sized one and dream together. Relaxing, slouched and carefree is the main thing being granted by a simple hammock while you are drifting in the wind.
Dreaming big but doing things scaled to best fit into your back garden is the modern way of doing things. Nature is all around us and, we are part of it as well. Having that green space, hidden behind or around your home, that you can always turn to help and solace is a lifesaver in these troubling times. With a bit of work done every day, bit by bit, you will see your dream come true. As a wonderful project that can occupy you for days or weeks to come, there is no shortage of things to do.
You can only be limited by your Googling skills, as countless ideas already exist out there, just waiting to be discovered by you. After that, all that remains is to make them a reality. A reality in which you can always dive into, relax and get ready for whatever next the world throws at you.