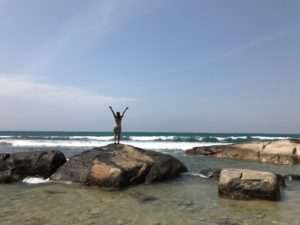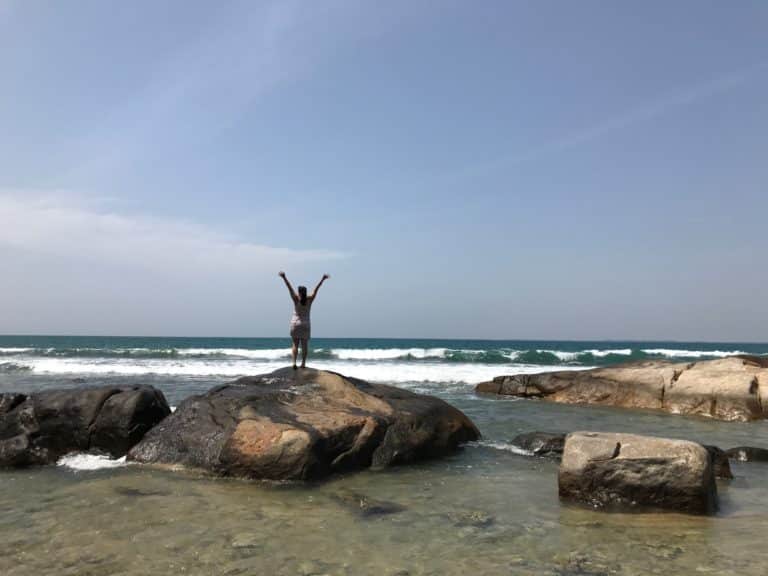 The first part of conquering your demons is admitting that you have demons to conquer. It is a very brave step to acknowledge that you are less than perfect and that you would like to turn your life around. Once you have done this, you are already well on your way to achieving your goals and taking pride in the life you lead. Below are eight tips that will assist you in continuing on your journey to a brighter future. 
Have honest talks with your loved ones
An important step is to have honest talks with your loved ones. If you are overwhelmed by your issues, be that with your physical or mental health, you might be tempted to distance yourself from your nearest and dearest. This could help you to avoid conflict and being called out on your behavior. However, in the long term, this could also have a disastrous effect on your levels of happiness. You need to be surrounded by positive people in order to find the good in life. That is why you should endeavor to invest in your social life. This doesn't have to involve hiding your battles from the ones you love. In fact, it could be extremely beneficial for you to share your journey with your friends and family. You never know, they might have their own experiences to draw from.
Seek out professional help
If you are going to succeed in your efforts to conquer your demons, it is vital that you seek out professional help. Instead of going it alone, you need to make sure that you are receiving the encouragement you need to get by. Whatever your problem, there is sure to be a support group, a loved one, or an organization that is happy to step in. For instance, if you are dealing with substance abuse, you should research rehabs in Oregon. This is a fantastic opportunity for you to address your problems, instead of running away from the issue.
Apologize for all of your mistakes
If you have already distanced yourself from your loved ones and you are worried it is too late to turn things around, now is the time to apologize for your mistakes. Just make sure that you are doing so with zero expectations. You can't control the actions of others; you can only take responsibility for yourself. That is why you should say your apologies in order to achieve closure. Of course, it will be incredible if you are able to repair your relationships, but this could be an extremely lengthy process.
Change up your environment
Another great tip is to evaluate the environment that you are living in. If you are trying to make important life decisions, it could be a good idea to step away from the stresses and strains of daily life. Why not plan a relaxing break to a spa hotel or a yoga retreat? This could be a brilliant opportunity for you to assess your choices from an objective standpoint. Although there are benefits to this approach, it is important that you make sure that you are not running away from your problems. Otherwise, you could fall into the habit of taking off every time something goes wrong. That is why you should also consider setting up a Zen space in your home. That way, you can escape for a couple of hours, as opposed to a couple of weeks.
Avoid negative people
You will also find it easier to conquer your demons if you endeavor to avoid negative people. Have a think about whether some of your lifestyle choices connect to the people that you know. Perhaps you have a friend who always encourages you to order an extra drink or to stay out longer than you should. Or, maybe you know someone who makes negative jibes about your weight and causes you to crash diet. These are the kind of people that you need to stay away from. Often the most dangerous people are also the most charming. That is why you need to create a clear plan for keeping your distance. You also need to constantly remind yourself of the benefits of eliminating toxic forces from your life.
Create a plan for the future
In order to stay motivated, you should think about creating a plan for the future. If you are eager to conquer your demons, you need to be aware of why you are going to such lengths. Whether you are hoping to start a family or determined to progress in your career, it is vital that you are honest about your ambitions. You also need to be honest about what you need to do to achieve your goals. Creating a plan will assist you in this process. It will also provide you with something tangible to refer to whenever you are experiencing a crisis of confidence.
Identify your strengths and weaknesses
When you are creating your plan, you should also have a go at identifying your strengths and weaknesses. This step will definitely be of use if you are trying to move forward in your career. You should also identify your strengths and weaknesses in terms of your relationships. Not only will this provide you with plenty to work on, but it will also provide you with plenty to feel confident about. Although it makes sense to think about the positive changes that you would like to make in your life, it is also vital that you consider everything that you have already achieved.
Take your journey one step at a time
Finally, you need to remember to take your journey one step at a time. If you are going to achieve long-lasting success, you will need to pace yourself. Why throw yourself in at the deep end, when you have all the time in the world to make improvements? Happiness is a journey, not a destination! You are not racing to be perfect; you are simply learning to be the best version of yourself.