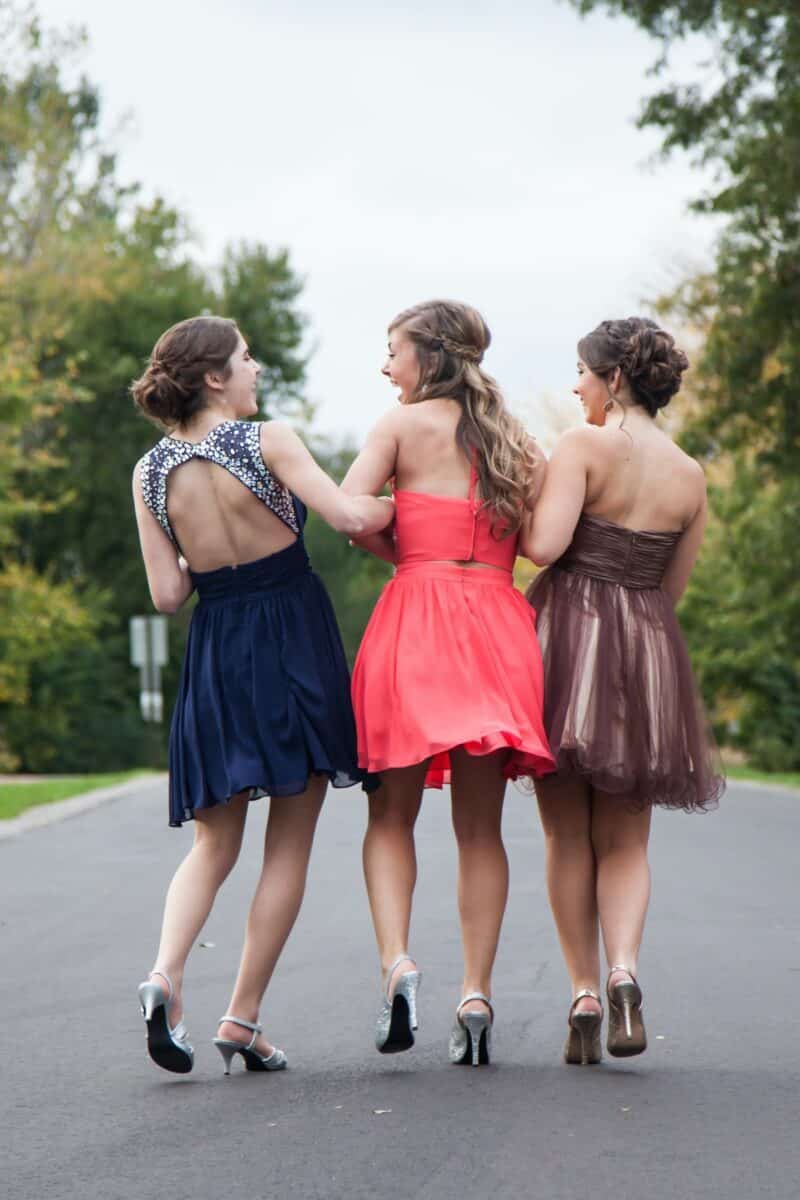 Your special day is approaching, and you can hardly wait to start shopping for your prom gown. Maybe you imagined the journey as rather fascinating. In either scenario, whether you are buying online or offline, you will need to evaluate a variety of prom dresses. What you haven't considered, though, is just how time-consuming, expensive, and demanding the process may be. Here are some tips on how to choose an affordable prom dress.
Create a Budget
The reality is that prom dresses can be quite expensive, especially if you want to purchase designer prom dresses. It is a good idea to set a budget and review it with your friends or parents. Remember to keep your budget in mind as you try on several dresses. Additionally, your budget will assist you in negotiating the price. However, this doesn't imply that your budget should be pre-determined. Sometimes, you may need to spend more to get a high-quality prom dress.
Have a Strategy
There is a good probability that you will visit many malls, different dress shops, and even another city while searching for the perfect dress. Carry a variety of bras, as many outfits require unique set-ups. Also, try having a variety of shoe options so that you can see how different types and heights work with a certain dress.
Be receptive to new ideas.
There are a lot of brides who walk into a bridal shop with a preconceived notion of what they want in a prom dress, only to discover that after trying on a few dresses, they don't like any of them. Instead, they settled for something completely different. Keep an open mind when looking for the perfect prom dress. You might discover the outfit of your dreams that you weren't even aware existed.
Determine Your Body Type
As a good starting point, consider browsing through your closet for your favorite dress that feels comfortable. Once you've identified your body type, it'll be much easier to choose a prom dress that fits properly, is easy to move in, and is both comfortable and appealing. Consider your face shape as well; this will assist you in selecting the ideal neckline.
Bring Someone along with you
Naturally, you'll want a second, third, and maybe a fourth opinion when it comes to selecting your gown. However, at some point, reduce the list so that your views are not overwhelmed. Bring your mother, sister, closest friend, or perhaps even your brother if he has impeccable style.
Get a custom dress.
Sometimes, finding a prom dress that ticks all the boxes is difficult. For instance, you may love the features of one prom dress but wish it included sleeves. If that is the case, consider getting a custom prom dress. If you have shopped around and your heart still does not skip a beat, try having it custom-made. If you've already purchased your dress, you can also consult an expert to determine how to tweak or add those essential aspects to your prom dress. However, keep in mind that handwork, such as beading or embroidery, always raises the cost of the dress.
Shop Online
With the rise of online shopping, finding the right prom dress might be as simple as a few mouse clicks. And because there are so many options to pick from online, you may be able to find a great deal on prom dresses as well. Avoid wasting time browsing through a store that lacks the style, design, colors, or price range you desire. Before making a payment, contact them to find out what they have in stock and how long it will take them to deliver the dress to you.
Whichever prom dress you choose, keep in mind that it is your day. Therefore, identify your style, establish a budget, and bring a few people with you when shopping. Whether you find the ideal fit at your first try-on or commission a custom gown, saying "yes" to the dress is a critical step toward creating the perfect wedding day. Avoid being swayed by what others think about what you wear. Choose a dress that inspires confidence and beauty in you. Ombreprom has an extensive selection of stunning prom dresses, ensuring that you find the perfect gown for your big night. With our assistance, your prom dress dreams can become a reality.