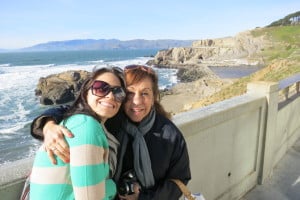 Being a mother is the most challenging task in this world. Mother works selflessly for her own family without taking a single holiday. She has not fixed 9 to 5 timings and has to manage everything single-handedly. For such love and dedication, they deserve a true occasion to celebrate their motherhood. Mother's day is a fantastic way to express your thankfulness and dear to your mother by expressing how much she means to you. From working to managing household activities, a mother sacrifices hundreds of her desire to give her best. She doesn't care about her choice or preferences. Instead, her family is the only priority. Such dedication needs recognition and celebration for all her doings. You don't need to go big, pamper your mother for a day, and she would be overwhelmed with it. In this article, we bring your ideas to celebrate your mom's day, which is relatively easy to conduct. Your efforts would surely make her day, and it would be the best possible way to say thanks for all she has done her lifelong for you. To follow up the trend, you can also get her funny mother's day shirts.
Personalized Photo Book
Making a personalized Photobook on your own would be a great idea. What else could be a better day to cherish your childhood memories with your mother! To start with, collect your photographs till age since childhood. Try extracting those which have memories related to it. Start pasting it in the scrapbook from the younger ones. Now add a personalized message below it in a line or two. You can decorate it with glitters and sketch pens to give an excellent look. This will show the whole journey of her growth as a mother and all the good days spent together. Make sure to add a special message at the last of the page, and it would surely burst her into joy. It would always be with her, and keep reminding them of how you made efforts to make her day special. To add with, you can put some flowers along with or a handwritten card. You can also go with digital photos while making a video and displaying it in a living room.
Spent quality time together
Every child spent maximum of their childhood time with their mother. But once they start growing up, life becomes busy, and there is a need for private space. Children get in their activities, but my mother is always missing this quality time. Especially with the grown-up ones, who are involved in their offices or don't visit their mother frequently or stay far, this is a great way to surprise her. Dedicate your whole day to her, and there would be nothing more she will be willing of. Spending this quality time with you would be her most significant moment. You can start with dressing her up and taking them to a drive. Go to your favorite restaurant and grab some food together. Then follow up by some shopping, going for a movie or visiting a park. Meanwhile, you would get ample time to chit chat and spending quality time. If you are looking for something different, you can book an appointment in a salon to pamper her and take out all her tiredness away.
Family Meal
Your mother must always be busy in the kitchen preparing your favorite meals. How if you give her a day holiday and take the command of the kitchen in your hands. Prepare a special meal for her or something she admires the most. You can create a candle night ambiance in the room and spent quality family time together. Make sure not to forget about a home-baked cake for Mother's day eve. You can also hang some childhood photos to give a mother's day celebration look, and this would be the most precious gift for her.
Conclusion
This was all you can do for your mom on mother's day to make it unique. You can plan for something big and take her to her dream destination she always wanted. There is a lot you can do for her, customize it according to your budget and preferences. And see her priceless expressions.