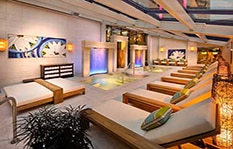 The spa and wellness industry relies on natural remedies and treatments. These remedies are ideal for healing the body, calming the mind, and enhancing beauty naturally and without side effects. The purpose is to heal holistically so that problems go away from the root and for the long-term.
When it comes to natural therapies, cannabis has emerged as a big hit in the industry in recent years. Apart from the proven benefits it delivers, its legalization has fueled the popularity of cannabis spas manifold. Now that the usage of cannabis is becoming a norm in the industry, spas are coming up with innovative ideas to use it for elevating client experiences. Let us explain how they are doing it.
Massage therapy
Cannabis contains CBD, a psychoactive compound that is helpful for relieving inflammation and alleviating pain naturally. It makes a great natural aid for people looking to switch from harmful painkillers to a healthier alternative. Spas are embracing CBD oil for tailoring specialized massage therapies for clients suffering from chronic pain and inflammation. It is also effective for people struggling with post-workout joint aches and muscular pains. Not only does the therapy do wonders for the body, but it also relaxes the mind. Massage professionals use topical cannabis products to provide targeted pain relief and overall relaxation, depending on the individual needs of the client.
Meditation aid
Many spas are taking an innovative approach to wellness by including meditation therapies in their services. They aim to offer holistic wellness, with treatments aimed at healing the mind along with the body. By using cannabis as a meditation aid, they are giving a new dimension to the client experience. Guests are offered infused teas, candy edibles, and other forms of edible cannabis before the meditation session. Once the edible or drink starts working, the client feels calm, relaxed, and focused, and the session gets much better than it would be without the aid.
Beauty treatments
The benefits of cannabis extend beyond pain relief as it shows positive effects on the skincare front as well. It comes as no surprise that spas and wellness centers are using it in beauty treatments like facials, pedicures, manicures, skin polishing, and hair treatment. Once again, CBD is the component that does the real magic. It has antioxidant and anti-inflammatory properties that heal skin conditions such as acne, dark circles, age spots, eczema, and psoriasis. The best part is that CBD is an emerging trend in the beauty industry, and there is a wide range of skincare products available for all needs and skin types.
Spa facilities are trying to think out-of-the-box to integrate cannabis into their treatments, thanks to the growing demand and popularity of these services. The future looks bright for the industry, with this new trend waiting to make it big in the coming years. Also, wellness enthusiasts have much to look forward to because there will be lot more cannabis-infused offerings around when they step into spas and wellness centers in the future.