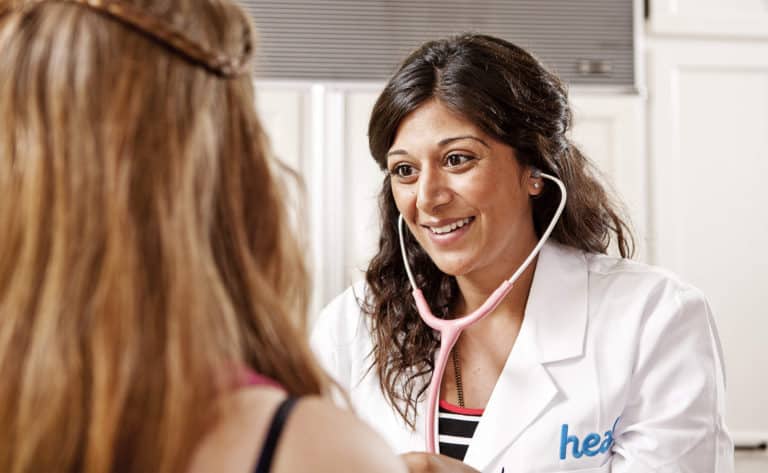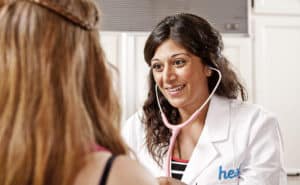 Are you ready to make some big and positive changes in your life? Does it feel like you're underpaid, under-appreciated and not challenged enough at work, and now you're letting that discouragement spill over into your personal life? It is a rut that many people can fall into, and it's not always easy to climb out of. Even if you're in a career that you're qualified for, it doesn't mean it's the right one for you. It may be time to look for ways to climb up the ladder or change industries altogether.
One of the industries that is enjoying the most robust growth at the moment in the United States is the healthcare sector. Just about every job at every level is growing and in demand. There has been no better time to get into the field and pursue your dream career. But working in the healthcare sector doesn't always equate to patient-facing jobs. Perhaps you have more of a management role in mind. If that's the case, an MBA could be the best route to take – not just any MBA, but a health sector management concentration. Learn how a health sector management MBA can transform your career, your personal life and your future trajectory.
What Kind of Job Can You Pursue?
Before you go all-in on a customized degree in healthcare, it's a good idea to look at the jobs that can be available to you upon graduation. A health sector management MBA is quite versatile in that you've got a few different and exciting routes you could take. Some of the most common career paths can be:
Hospital Operations Manager

Hospital Administrator

Health Care Association Director

Hospital Chief Executive Officer

Health Services Manager

Healthcare Consultant

Product Managers in the Pharmaceutical Industry

Quality Improvement Manager
As you can see by this list, the jobs are quite different from one another, but they are all senior-level positions. You will have an opportunity to have a real effect and bring about positive changes in the healthcare sector.
How Can You Get an MBA In This Concentration?
Because this is a very specific type of concentration, you need to seek out schools that offer this type of course. The curriculum will focus on such things as the community and public health, the future of healthcare and the current healthcare system in the country. The goal is to provide graduates with all the knowledge, critical-thinking skills and foundations to not only land a job but to succeed and bring something to the table for employers.
You may even want to look into an online healthcare MBA, as these can be a more flexible and convenient option for students. You won't have to worry about attending classes on campus, since the schedule tends to offer a bit more flexibility and the cost tends to be lower. Many online students end up working a part-time job at the same time thanks to the nature of an online schedule. 
Be Prepared to Put in the Hard Work
Sometimes you can have all the right ideas and you can set goals that make sense for your life and your passions, but that doesn't mean you've thought through the whole process. Think about what going to school and obtaining your MBA will mean to your life. How will it change your day-to-day schedule, your priorities, relationships, your lifestyle, financial situation and so forth? The more honest you can be with yourself, the better, as it will help you to prepare realistically.
Remember, the school part isn't meant to be the easy part. You need to put in the hard work to enjoy the rewards down the road – which will be your dream career. As the saying goes, keep your eyes on the prize and remind yourself of why you're doing this.
Don't Be Afraid to Ask for Help
Even if you go into things with eyes wide open, you're prepared to tackle the hard work and you're mindful of your goal, it can still be too much. Sometimes you just need a little help. Learn how to recognize those moments and make it a habit to speak up. That could mean you need some help around the house with chores and responsibilities so you can focus on your schooling. Maybe you need a study buddy, or perhaps it is the schoolwork that is difficult, in which case, you want to reach out and get help. The longer you allow things to snowball, the tougher it will be to not only get help, but to make things better.
An MBA Concentration Helps to Make Your Resume Stand Out
Thinking ahead to the point when you're ready to start job hunting, you need to ask yourself how you will stand out from the competition. Just because the industry is enjoying a period of growth, doesn't mean there won't be others vying for the same job. You need to be prepared for that reality and have a plan on how you will tackle it.
One way to stand out is to have a killer resume with the kind of content that employers are looking for. The fact you have an MBA will be great, and it will help you to be noticed, but having a concentration sets you over the top. It shows you are serious about your future career, you have the right schooling and skills, and you can offer them something other candidates may not have.
What Changes Can You Expect in Your Work-Life?
After going through the entire process of getting your MBA with a health sector management concentration, how can you expect your work life to change? For starters, you'll be able to apply to upper management jobs that would have been completely out of your reach before. And instead of being part of a team, you may soon be the one leading the team.
Expect to feel challenged and yet rewarded in your job all the same time. Imagine being able to go to work each day and feel happy to get there, excited about what the day will bring and how you will tackle it. This is how people feel when they love their job; they are passionate about it and they feel like their skills are put to good use.
It's also important to note that with a higher-up position, your responsibilities will grow and you will have more riding on your shoulders. This can create stress, so it's wise to find a way to not only address stress in the workplace but find ways to prevent it from getting to that point. 
Effective managers are known for such skills as:
The ability to multi-task

The ability to stay calm under pressure

The ability to lead in a calm and focused manner

The ability to lead by example, showing employees what kind of work ethic you expect from them

Being the type of manager that places communication as a top priority, making sure employees feel comfortable coming to them
All of this will take time, but it can make your job a lot more enjoyable and make you more effective in general.
What Changes Can You Expect in Your Personal Life?
Feeling satisfied and appreciated in your career has a spillover effect and that means you can expect to also see changes in your personal life. That sense of dread about going to work will be gone, and you'll feel lighter in general and likely more energetic.
But as mentioned above, senior-level jobs tend to carry stress, so you need to look after yourself at home too. There are a few things you can and should be doing to ensure you stay healthy both mentally and physically. A healthy lifestyle should include:
Getting at least seven hours of sleep each night

Eating a healthy well-balanced diet

Making daily exercise/activity a priority – aim for at least 20-30 minutes of continuous activity

Increasing your hydration levels with water being the top choice

Learning meditation as a way to cope with stress

Making time for personal activities like get-togethers with friends and family

Taking up a

hobby
All of these tips can be used immediately; you don't have to wait until your graduate from your MBA program and land your dream job. These are meant to help you find balance in life, which should be something everyone strives for. If you are constantly pushing your own needs and health to the side it will catch up to you eventually and it won't be a good thing.
You're On Your Way to an Exciting New Life
Deciding to pursue higher education and advance your skills and knowledge is wonderful no matter which sector or industry you have your eyes on. A health sector management MBA can be perfect for those who want to work in the healthcare industry but aren't satisfied starting on the ground floor and instead see themselves as a leader who is ready to affect change. It's all about putting your mind to it and digging in to get the job done.