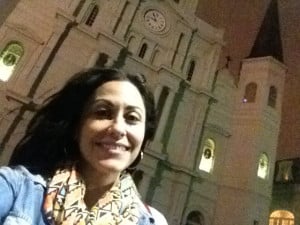 If one could name "living in the past," it would be "New Orleans." Absolutely right! Why? It's because the city has still kept the traditional alive. But that doesn't mean you'll only have to limit yourself to the 18-century buildings. The Crescent City or the Big Easy, whatever you call it, is renowned for its starry jazzy clubs and the world-famous "Mardi Gras" celebration. 
This city will leave a lasting impression with its vibrant culture and its love for a plethora of music genres. Some even say that this city radiates enthusiasm, which often portrays "good times." If you are also planning your trip to this city, the following things must be on your trip itinerary.
Hit The Iconic Bourbon Street
No one can miss out on bar hopping when visiting New Orleans. In fact, the area is mostly filled with tourists from all over the world. You can first explore the country's leading karaoke bars, Cats, where you are the experts, role play, and gather people around. You can indulge in some affordable cocktails. However, if you don't find yourself comfortable singing around, you can find a place to sneak and gaze through the streets.
Other than that, you can have frozen daiquiri and pizza in Mango Mango. You can rejuvenate yourself for the rest of the night right here. This is in fact, considered one of the top 10 things to do in new orleans when visiting New Orleans. And if you are up for the blast from the past, Old Absinthe House is the ideal place to fuel yourself from the 1800s cocktails.
Visit The Oldest Neighborhood- French Quarter
You can find a blend of French Creole and Spanish influence when visiting New Orleans. You'll find incredible architecture right from old tiled street names to the French Fleur de Lys emblem. It doesn't end here. You'll find influence from other nationalities as well, such as Caribbean, African, and European.
You will also find Creole houses with those traditional swing chairs and conventional porches. The nights are even illuminated with those real gas flickers. 
Add a Fun Element on Frenchman Street
This street comprises four blocks, primarily providing the following entertainment options, starting from old style jazz clubs, bars, music to local vibes. You can stroll from one bar to another and completely immerse yourself in the great music that the street offers. 
Not only that, you can enjoy the live performances of a plethora of music genres, such as jazz, rock, or reggae. 
Don't Forget to See Wildlife Through a Swamp Tour
The Crescent City is not only famous for its nightlife. It is also one of the best places to visit during the day. Don't miss out on the nature walkthrough by booking a swamp tour. This tour offers kayaking through the water. You can see raccoons, turtles, crawfish, and other sea creatures. 
There are tons of tours to choose from. For instance, you can select Kayak Swamp Tours, Airboat Adventures, New Orleans Airboat Tours, others for a magnificent nature drive. 
Other than these, you can also book yourself those Voodoo tours and feel a little spooky. You can also visit the National WWII Museum, St. Louis Cathedral, City Park, and Garden District depending on your trip days. 
To Conclude- Make Most of Your Visit to The Crescent City
With so much going around, everyone deserves a break of a day or two. And what better way to do that than visiting the city of music. You can book yourself a seat on the Hop-off Tour and get a chance to look around the places. And the best part is you can get off anywhere you like. 
So, are you all set for your best-ever vacation?