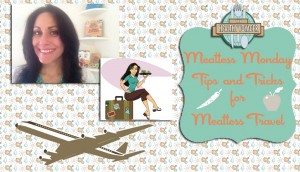 In association with the Kin Community Earth Day Meatless Monday campaign,
I decided to put a twist on Meatless Monday.
Sure, it's one thing to be meatless when you're at home or at work,
but what do you do when you're away from home?
In this short video, I give you some fun and simple tips and tricks
on how to be meatless as well as healthy and
budget friendly while traveling!
Great for families, business travelers and all sorts of globetrotters,
enjoy my Meatless Monday Earth Day Travel Tips!