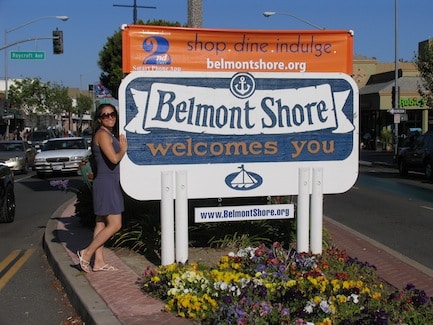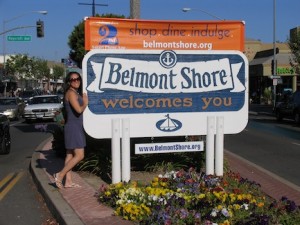 The California coastline is not only beautiful but it is filled with great areas to visit. Shopping, beaches and dining, you can spend days in each one. One such place located just south of Long Beach, is Belmont Shore. A classic Southern California beach town complete with cute beachy homes, fun bars and of course, tons of beach to play volleyball and soak up the sun. The main drag, 2nd street is bustling with great shopping, drinking and dining so I've compiled a small list of healthy, veggie and gluten free friendly places to hit up when sunning it up in Belmont Shore!
Middle Eastern is always a great choice for fresh veggie food that is full of flavor and Open Sesame is the perfect place for just that kind of meal. With a giant menu and plenty of veggie options, you can eat your face off. My personal fave is their roasted cauliflower pita and veggie sampler, packed with traditional middle eastern foods like dolmas, tabouleh, hummus and falafel! So many great options, come with a big party and share a ton of dishes to be sure you try them all!
For a hip vibe and great beer, try Simmzy's. Always a fun time, this cool bar and grill has quite the foodie friendly menu. A must have for any veggie lover is the Hummus burger made with chickpeas, couscous, sundried tomatoes, olives, mushrooms and pickled veggies (hold the mayo). Of course, go for the sweet potato fries as a side and a great local beer too!
Popping up all over the country is one of my all time faves, Veggie Grill. A fully vegan, fast casual joint, the menu is to die for! Juicy burgers, insane "chicken" sandwiches and wraps, colossal salads and decedent desserts, it's truly a vegan indulgence haven. I'm so excited to have seen them grow from a few stores to opening doors all over California and Oregon, it's just a matter of time before it's all over the world!
Now if you have a hankering for pizza, be you vegan or gluten free, Z Pizza is the spot. With options for vegans as well as gluten free pizza lovers, this is another health conscious chain that has exploded across the southland and shows no signs of stopping. I love the vegan works with ooey gooey Daiya cheese, vegan sausage and tons of veggies. Now that's a pizza pie!
So, that's a quick wrap on Belmont Shore. Come for the sun and fun, stay for the grub!