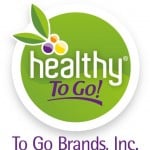 Well, it's the new year and we all want to get healthy and in shape.
The best way to get your digestive tract
in good health is with a daily probiotic.
My friends over at Healthy To Go Brands has the best one,
Healthy Belly!
Tastes great, travels well in their individual packets
and best of all, works like a dream!
Check out my video review below!