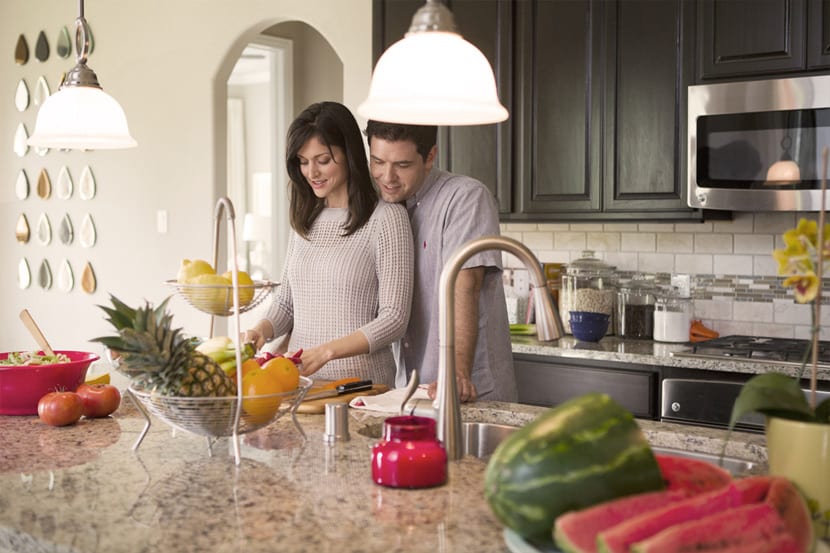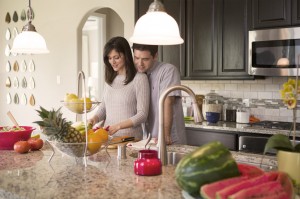 The kitchen is among the most important rooms in the home. It's here that you'll do all of your cooking, and store all of your food. But in a modern home, the kitchen also serves as an entertainment and social hub, too. 
While it's possible to spend big on a full kitchen refurbishment, we can also make a big difference with just a few choice alterations here and there. Let's take a look at some of the changes we might make.
Repainting Cabinets
When it comes to surface area, your cabinets cover a considerable amount of your kitchen – and thus changing their colour will make a big impact on the way that your kitchen looks. In many cases, it's possible to DIY this task – just remove the doors, take them into a well-ventilated area, and paint them one-by-one.
Refreshing Worktop
In some cases, it's possible to replace an existing worktop without forking out for new cabinetry. Often, it's the worktop which absorbs the brunt of the abuse that you dish out to your kitchen over the years, and thus getting it replaced can have a considerable impact on both the look and the functionality of the room as a whole.
Replace Blinds and Curtains
Blinds offer a great way to inject a little extra colour into the space, as well as ensuring your privacy. They're a great match for kitchens, where the extra light-insulation of a heavy curtain isn't required. Note that white blinds will tend to discolour over time, so you might prefer to go for something that's a little off-white, instead.
Upgrade your radiators
Column radiators are a fantastic solution in kitchens, where wall-space often comes at a premium. Nowadays, they're more efficient than ever, and if you invest in the right one, they can even make a positive visual impact, rather than being something to be disguised.
Change your Handles
The handles on your cupboard doors contribute more than you think to the way that your kitchen looks and feels. Going for cast-iron handles with elaborate swirls will make your kitchen feel classic; going for something straight-edged and chrome will make it feel modern.
Change the Chairs
If you've got a nice little breakfast area going, then you might consider switching the chairs, especially if you find yourself sitting in them for long periods of time. They also tend to contribute more to the overall look of the kitchen than your breakfast table does.
Install Shelves
You can never really have enough storage space in a kitchen. Exposed shelves provide a place to store everything that you don't want stowed away. Hanging kitchen utensils beneath those shelves will provide a way to free up space elsewhere.