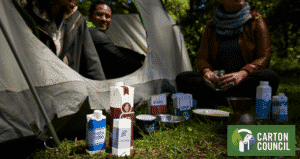 *This post was sponsored by the Carton Council as part of an Ambassador Activation for Influence Central and all opinions expressed in my post are my own.
Summer is here and that means all sorts of fun at the beach, camping, hiking and other outdoor activities. And with outdoor activities comes food, snacks and beverages that come in all sorts of disposable containers. Summer can be quite tough on the environment, but it doesn't have to be if we recycle. Food and beverage cartons can and should be recycled as they can go on to become other paper products or chemical free environmentally friendly building materials.
Cartons are used to package items like soups, broths, milk, juice, coconut and other waters. Even products like wine, tomatoes, creamer and beans come packaged in cartons, all products that serve us in one instance but can be used again to create another useful product.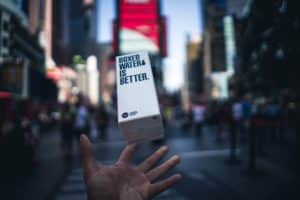 Food and beverage cartons, made mostly from paper with a thin layer of plastic and sometimes aluminum, have become popular containers for food and beverage products as they are lightweight and compact, with a low carbon footprint. With an average of 93% product and only 7% packaging, cartons use the least amount of materials possible, helping preserve our Earth's precious resources.
Check out this cool video on how cartons become new products:
So how can you do your part?
Have a separate trash can for recyclables in the house
When entertaining, be sure to have your separate bin or bag available to guests
When out or traveling or out and about, keep your recyclables separate until you find an appropriate receptacle
Curbside carton recycling is available to more than 62% of U.S. households in over 13,370 communities, and access continues to grow every day. To check if carton recycling is available in your area, you can use the zip code locator at recyclecartons.com, or check with your local program.
About the Carton Council
The Carton Council of North America formed in 2009 and is composed of four leading carton manufacturers, Elopak, SIG Combibloc, Evergreen Packaging and Tetra Pak, as well as an associate member, Nippon Dynawave Packaging. Through a united effort, the Carton Council is committed to building a sustainable infrastructure for carton recycling nationwide with the goal of preventing cartons from ending up in landfills.