Going vegan and gluten-free does the body good; just ask Fran Drescher. "The Nanny" and "Happily Divorced" actress recently prescribed herself a new diet to improve her health, complexion and just to make her feel good.
Drescher divulged her slim-figure secrets while appearing on "The Wendy Williams Show."
"It was tough going, I wasn't able to knock off that kind of weight in years. I just decided that I wasn't feeling well… and I went to a bunch of doctors, and everybody had different prescriptions for all my symptoms and I just decided, 'No more, I'm gonna do alternative. I'm gonna to switch up my act, eat differently, clean up my act," she told Williams.
"And so I cut out alcohol… so that went, and I became gluten-free and vegan."
She seemed to be really focused on clearing up her skin, and according to Drescher the key is eliminating alcohol, "I am getting a lot of compliments on my skin and how good I look and I really think it has to do with the no drinking. It (alcohol) dries your skin out a lot."
It's great to see so many celebs taking charge of their bodies and overall health. From Usher to Rosie to Fran, the list keeps growing. Who do you think will be next?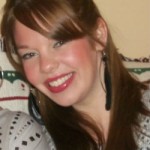 About The Author
Allyson Koerner is a graduate from Emerson College where she obtained her Master's in Print & Multimedia journalism. Currently writing "good gossip" for Eco News Network, Ecorazzi and now The Healthy Voyager, she is just a small town girl trying to make it in the journalism world.