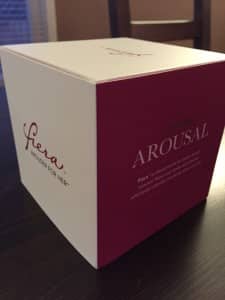 Yeah, I'm going there. And there's nothing wrong with it because it's something we should be discussing. Losing the "spark" happens to the best of us and for a healthy relationship, it's so important to bring it back.
Women's sexual wellness is not addressed as often as it should be. As we all face times that we lack desire, time or effort to engage with our loved ones, we should not be embarrassed about our sexual drive (or lack thereof!)
Loss of libido is a common condition that can affect women at various points in their life. One of the the most common causes of a low libido. While feeling too tired for sex is common, it can be distressing for both you and your partner. Sure, there are so many tips that most of us have tried. Role playing, scheduling, diet, exercise, etc but how about introducing a product that can help?
That's where Fiera comes in!  Products, developed in partnership with women and sexual health experts, are proven to ignite arousal and increase desire, naturally. Fiera® is a small, fast acting, hands-free product that is designed to encourage blood flow and lubrication, warming up women's body for a more satisfying intimate experience. Fiera® is a new class of product that's for "before-play," using a unique combination of soft suction and stimulating vibration to bring back that feeling of wanting to have sex.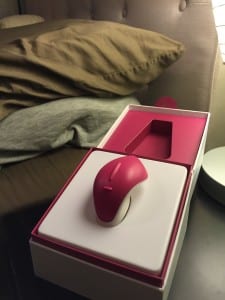 Fiera® recognizes that women may need an extra touch, as they call it 'before-play,' to help get your mind and body in the mood! With customizable patterns and intensity applied directly to the clitoris makes each woman's experience uniquely hers. Gentle suction keeps Fiera in place and you in the moment, letting you focus on the experience.
Sound like something you may want to give a try? After all, a healthy relationship is part of whole body health so hey, it's good for you! To learn more about the Fiera® experience and women's sexual wellness by going to the Fiera website
I was selected for this opportunity as a member of Clever Girls and the content and opinions expressed here are all my own.