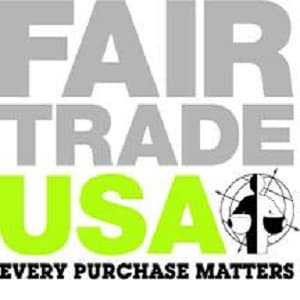 Happy Fair Trade Month! I adore working with Fair Trade USA for so many reasons. So many wonderful products that help incredible people and their communities all over the world. Plus, every Fair Trade Month, I get to do a fun goodie box giveaway and share all the great stuff with you!
But first, I'd love to introduce you to one of Fair Trade's farmer partners. Here's a little bit about a wonderful farmer, Luz Sisa!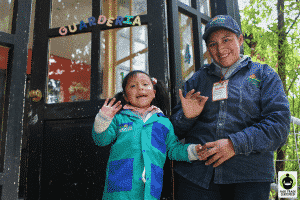 Luz Sisa, 24, from Mulalo, Ecuador, drops off her daughter Shirley at the company's complementary daycare. Luz, a mother of two, has been working at Agrocoex since 2010. She states: "We have fun working here and receive so many benefits. My daughter Shirley is in daycare, I receive small credits, computer courses, have my teeth checked, and above all, we are hoping to get a home in the new housing complex. We dream of having a roof over our heads that we know is ours."
Fair Trade is a simple way to make every purchase matter. When you buy a product with the Fair Trade CertifiedTM label, you know that the farmers and workers who produced it got a fair deal for their hard work. This means better prices and wages, safe working conditions,environmental protection, and the ability to build sustainable livelihoods and thriving communities.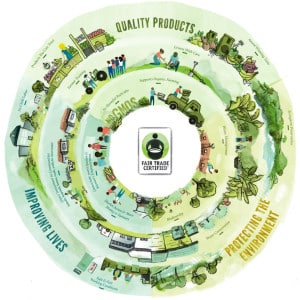 This month's Fair Trade Month featured products are:
Wholesome
Cascadian Farms
Bark Thins
Lake Champlain Chocolates
Nutiva
Numi
Lara Bar
Frontier
Sunspire
Barefoot & Chocolate
Alter Eco
True Roots
S&D Coffee
Spectrum
And one lucky winner will win a goodie box of all these great Fair Trade Products!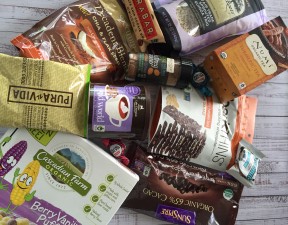 How to enter our Fair Trade Giveaway:
Leave a comment telling us why you want to win the gift set!
Be sure to leave your email address so that we may contact the winner.
Please like us on Facebook
Please Follow us on Twitter
Share this contest with at least 1 other person
Winners will be chosen on Monday, October 19th, by random.org.
Deadline for Entering is 11:59 PM PST, Sunday, October 18th.
Good luck!!
xoxo
**We do not share your email with anyone nor do we add you to our mailing list
**Only entries from the USA are eligible to win**