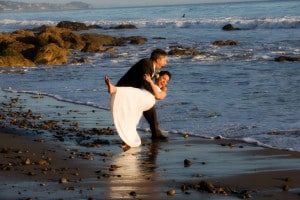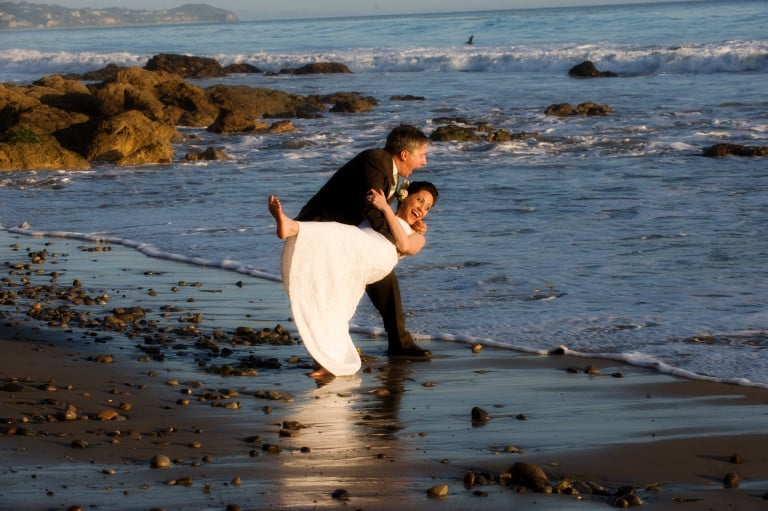 Exotic places with beautiful backdrops aren't just for honeymoon getaways. Recently, more and more people have been planning destination weddings, traveling to their most desired location for their perfect day. You can do this too!
Weddings abroad aren't just dreams anymore—they are becoming a reality. However, there is a lot of planning and consideration that goes into any wedding, and when factoring in the traveling aspect, you might want to really do your research to ensure that your day (and trip!) go smoothly. Here are some things want to know about planning a wedding abroad:
Legality Considerations
You will want to check, first and foremost, if your marriage will be considered legal if you marry outside of your home country. Checking to see if you are required to obtain visas is an important step, too.
To see if you need such documents, you should check with the relevant embassy and the Foreign and Commonwealth Office. In addition to visas, you'll also need your birth certificates and passports.
Looking for a Wedding Planner
It is important for you to find out who organizes weddings in your desired destination and inquire about the services they offer. Setting a budget and having a clear idea of what you want, and what the planner can accommodate, are vital.
Communication will be key in ensuring that the day is perfectly planned to meet all your heart's desires. Will the planner handle the legal elements? Will they work with local supplies and get you the best deals? You may want to ask for references and photos to get a feeling for what your planner offers.
Utilizing Local Suppliers and Catering Businesses
Importing is expensive. It will probably be best to use local supplies or catering companies to keep your cost low. There are many catering companies that will accommodate your wedding abroad, offering the ultimate food and beverage selections. If you're looking for wedding catering in Perth, for instance, local catering businesses that are well versed in their experiences with abroad weddings can accommodate your desires with the best service, care and food.
All you have to do is tell your planner what caterer you want, what selections you're choosing for the menu, and the caterer will show up at the venue well prepared!
Consider Visiting the Location
If funds allow it, you might want to go visit your destination prior to getting married there. Making a preliminary visit and visiting all venues and supplies will make communication easier, and you will get to physically see everything, ensuring that every desire you have is being met and satisfied. This will prepare you for the big day—no surprises needed!
Dress Code
When you think of marriage, you usually thing of rings and dresses and tuxes. Dress code is an important consideration for weddings abroad. In particular, you want to think about what climate you're marrying in.
Hot climates might call for lightweight tulles and chiffons to keep you and your bridesmaids cool. Colder climates might call for heavier fabrics like satin. And don't forget—you can carry your dress on your plane, so it doesn't get lost in the craziness of traveling!
Consider Timing
Lastly, make sure your timing is perfected. You may want to arrive to your destination a few days earlier to get settled and comfortable—no one wants to be jet lagged during their vows! This also gives your friends and family enough time to take off work, travel and get settled. Preparation is key for weddings, especially when they're in a different country!
The Takeaway before Takeoff
Weddings can be overwhelming to plan. Factoring in the fact that they might be an abroad wedding, you can find yourself stressing. But don't worry! With careful planning, communication and considerations, you can have the perfect destination wedding. Just make sure to look at all of your options, and most importantly, enjoy your dream day!