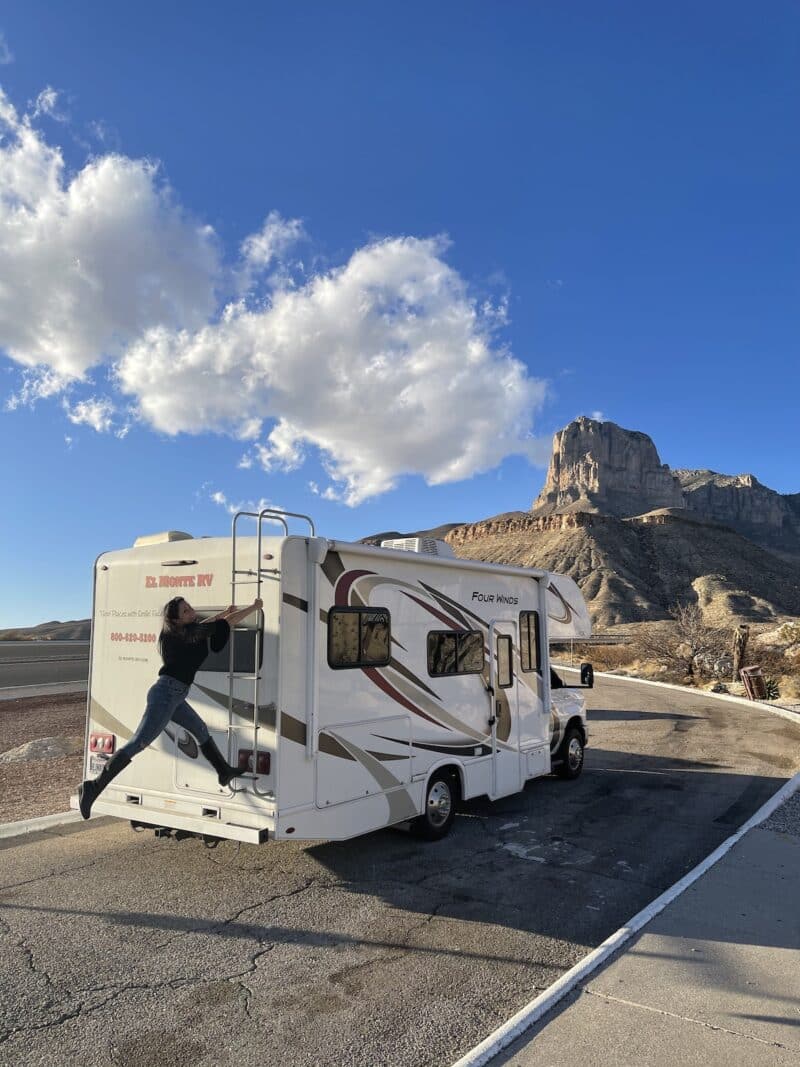 Just recently I had the incredible opportunity to take an epic cross country road trip in a state of the art RV by El Monte RV! While I've driven cross country before, I've never done it like this and I have to say, I fell in love and even questioned if I could be a ramblin' gal for life!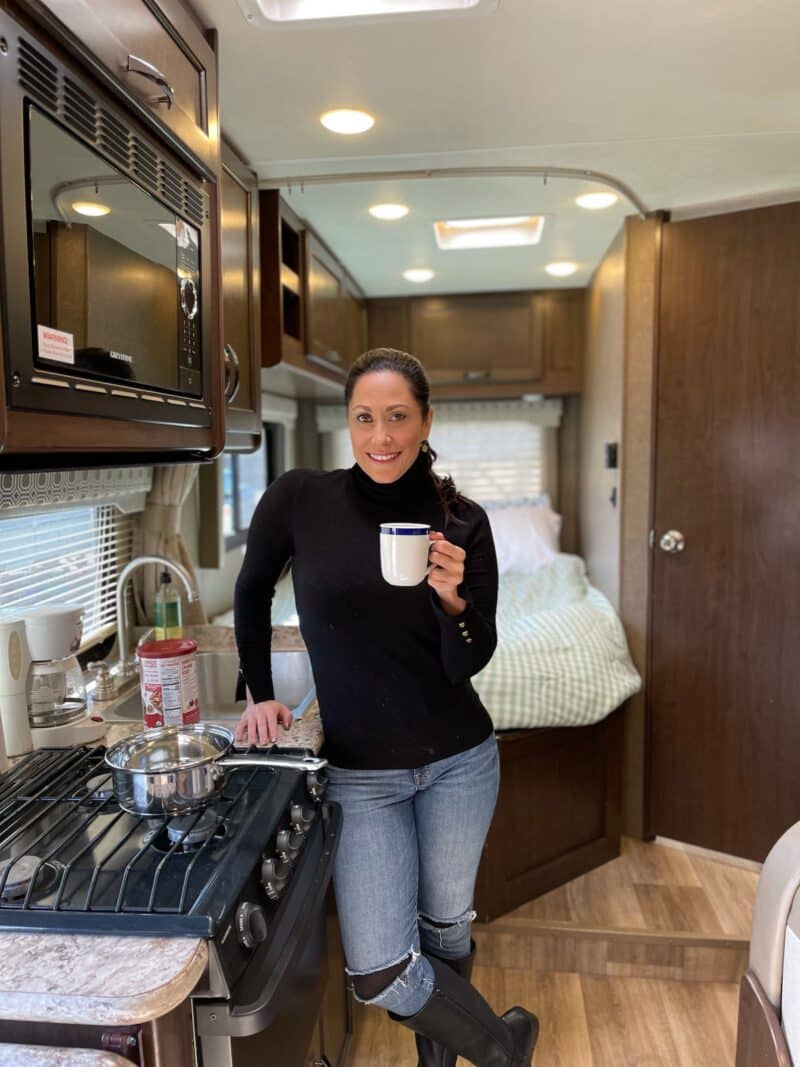 My route took me on a one way journey from Miami to Los Angeles and I hit up a wide variety of locales:
Miami
Orlando
Pensacola
New Orleans
Houston
Austin
San Antonio
Caverns of Sonora
Marfa
Roswell
White Sands
Tombstone
Phoenix
Joshua Tree
Home Sweet Home  – Los Angeles
And a wide variety of fun roadside stops along each leg!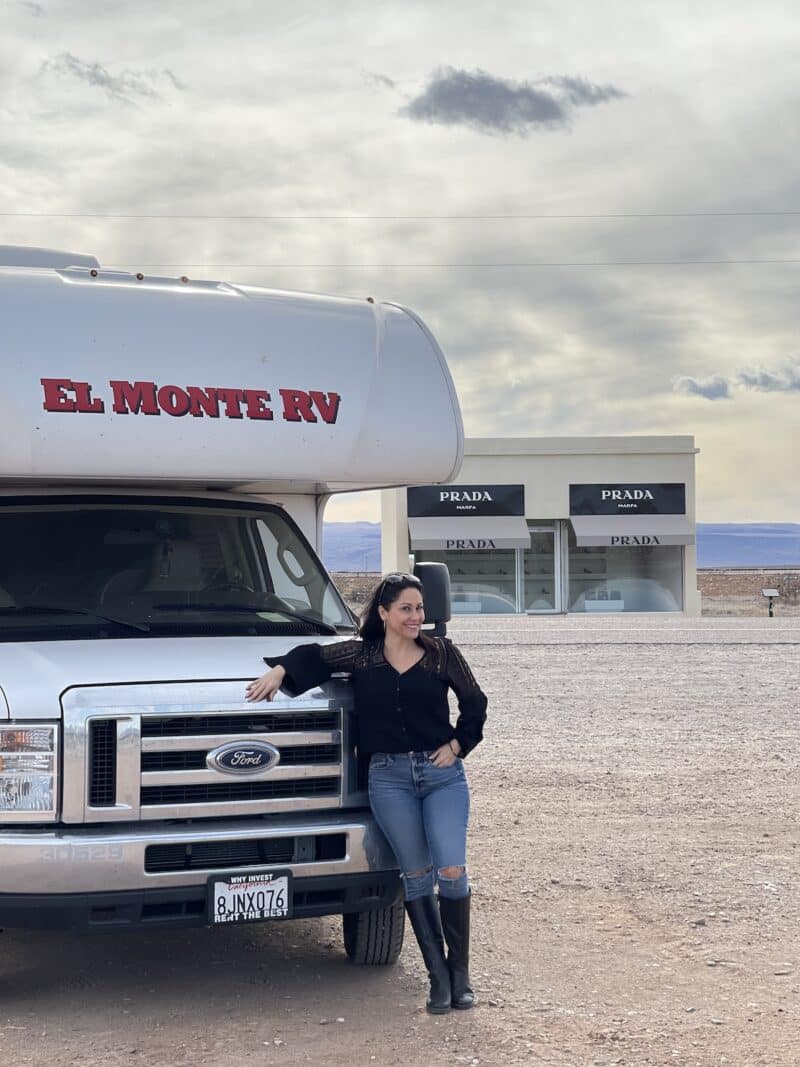 Re-visiting places I've been and checking out new ones was a blast but the main event was doing this trip in an RV. While there was some getting used to driving it and managing the vehicle and mobile tiny house, it was a pretty quick and simple learning curve.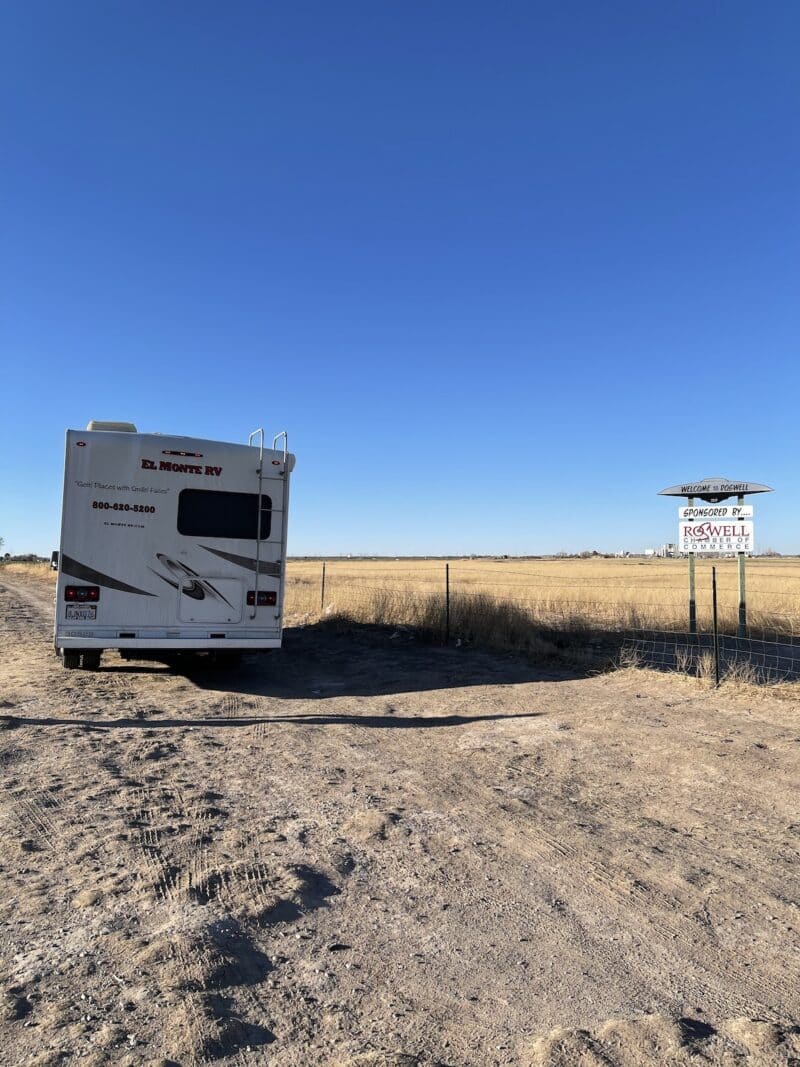 Let me begin by saying the El Monte RV is the best in the biz for so many reasons. They have the widest variety of RV rentals to suit every type of traveler and their fleet is second to none. The newest vehicles so well maintained and every little detail is thought out to make your drive and stays extremely comfortable and stress free.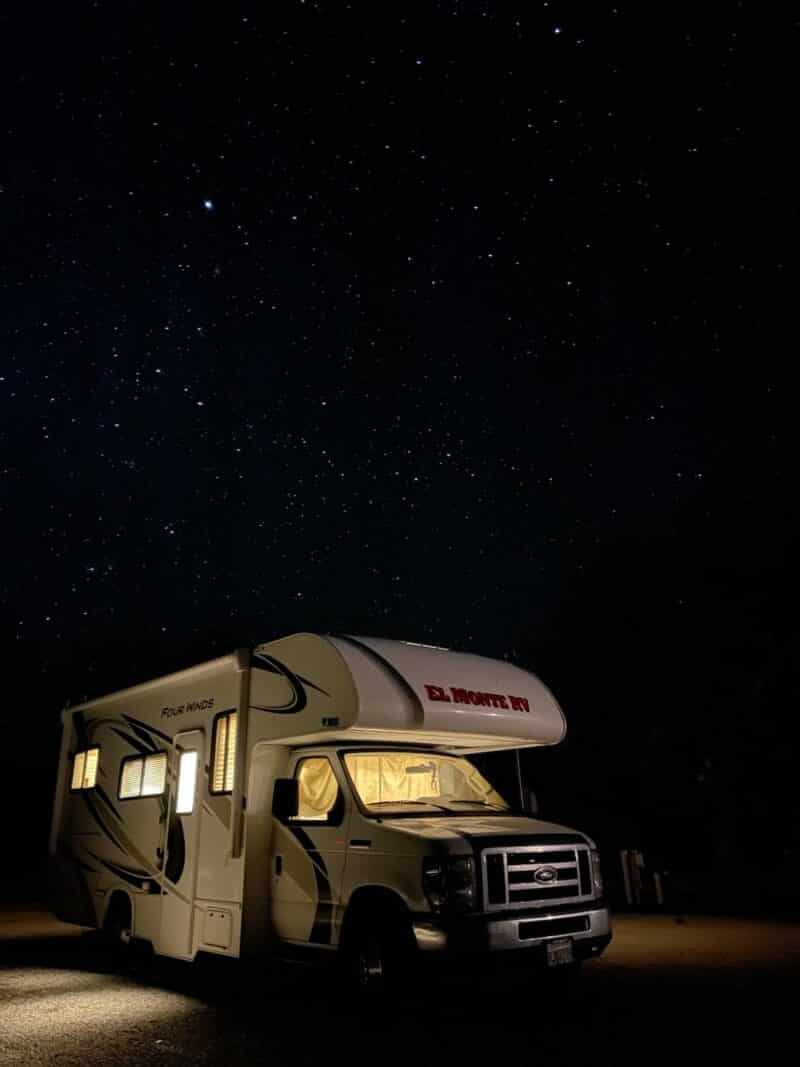 The service is outstanding and their staff is not only friendly, they are knowledgeable and very helpful. From the moment you pick up your vehicle they take good care of you, putting you at ease and explaining everything about the vehicle on a one on one basis. So if you're a first time renter, rest assured that they show you in great detail how to use everything so that you travel safe and keep the vehicle in tip top shape during your trip. The idea of such a large vehicle can be intimidating but you're in good hands with El Monte RV!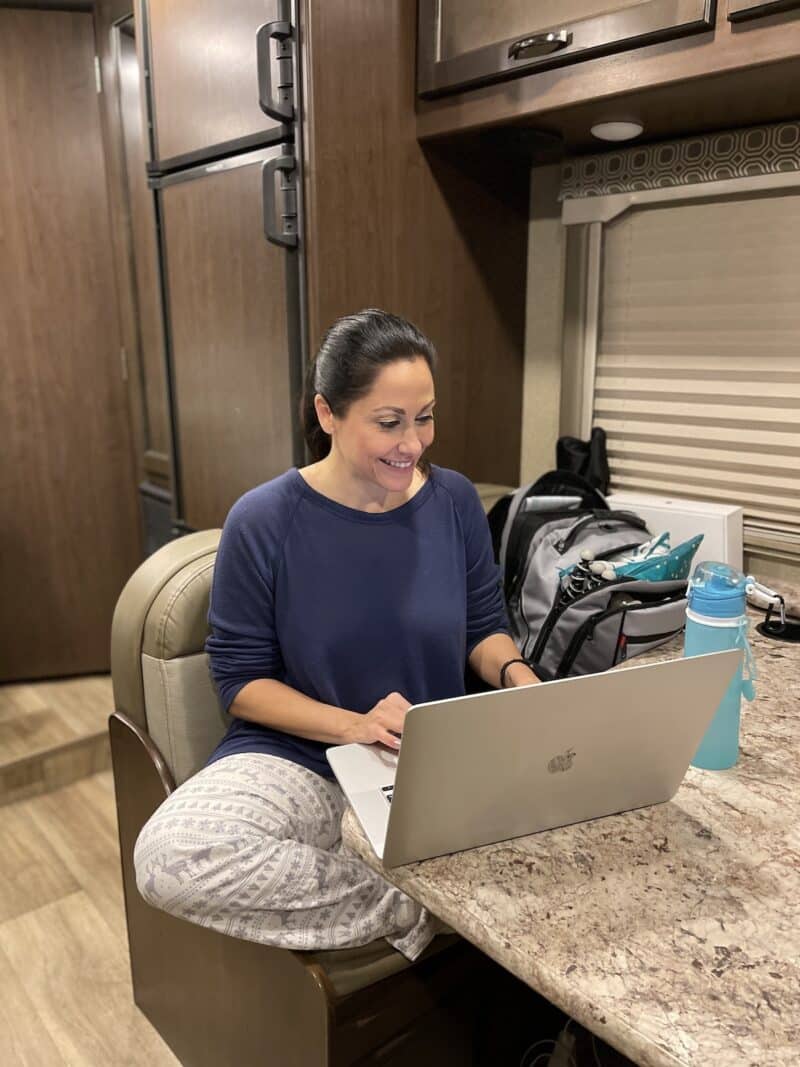 Every little detail in our RV was so well thought out from the perfect amount of outlets to ample storage, great kitchen appliances, a full bathroom (can I just tell you that the heater and water pressure were fantastic!) and even overhead lights accessible from bed! I was so happy and cozy in my 25 foot RV that I really did question if I could live like this full time as it truly had everything I needed.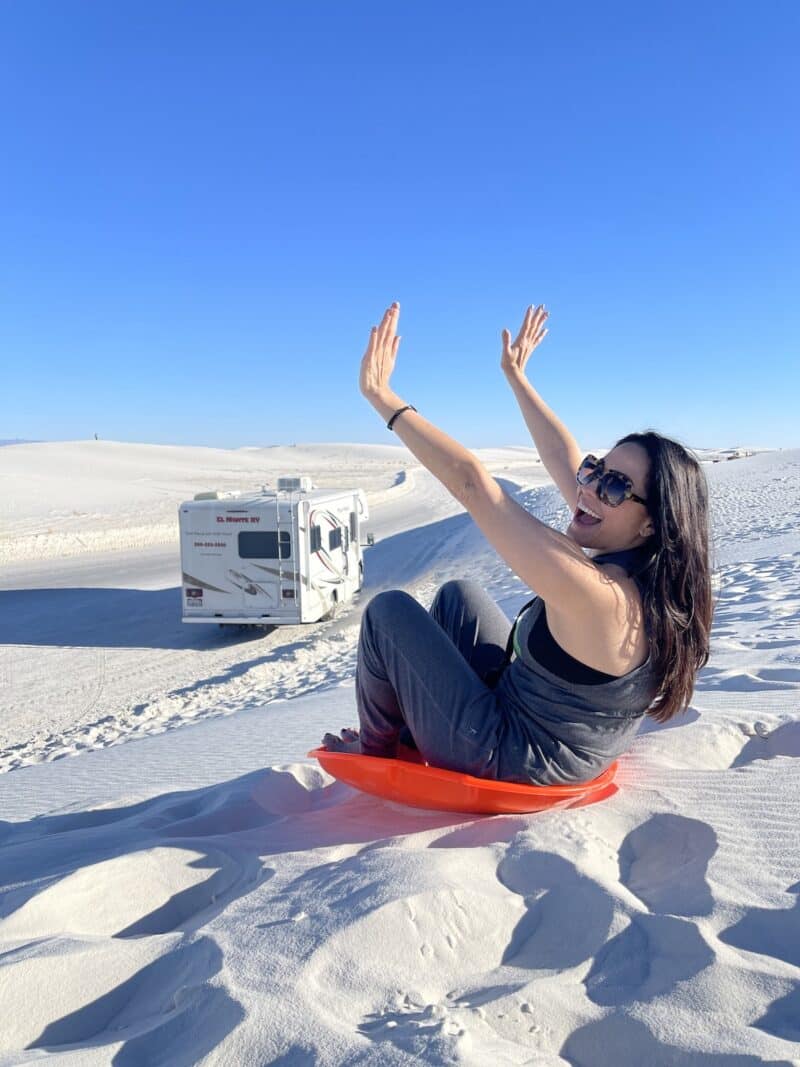 I learned a lot about how the RV life works from staying at RV parks to "boondocking" (parking/camping off-the-grid, far from the services and amenities that can be found at RV parks or developed campgrounds). Both have their advantages and appeal but you'll want a mix of both and here is why: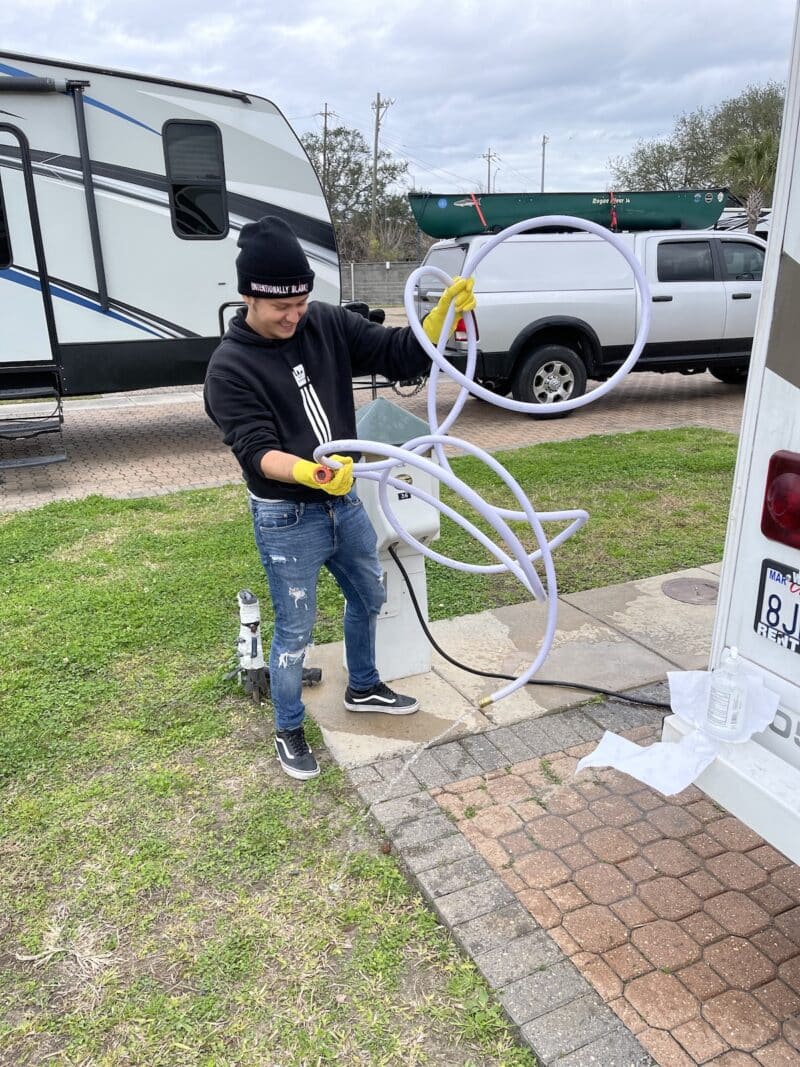 RV Parks
Be sure to check availability and reserve a spot as parks fill up fast, especially now that camping is a preferred way of travel given the pandemic. If you have KOA, Good Sam, AAA or military credentials you may be able to cash those in for deals on reservations.
Parking at an RV park gives you the opportunity to plug into their electrical outlets and water so you don't have to deplete your water tanks and generator (the gas for the generator comes from the same gas tank that fuels the car so you want to be mindful of that). Additionally, RV parks have dumping stations either at your parking space or on site so you can do regular dumping and cleaning of gray and black water while also doing a sani-cleanse (fresh water rinse) to keep the system from stinking up. You can also refill your tanks and many parks offer propane gas filling services, laundry and even wifi!
We found parks between $25-$120 per night so be sure to do your homework on where you want to stop and try to find the best deals. We found that in-city RV parks were much pricier so in most instances we "boondocked" to save a little bit.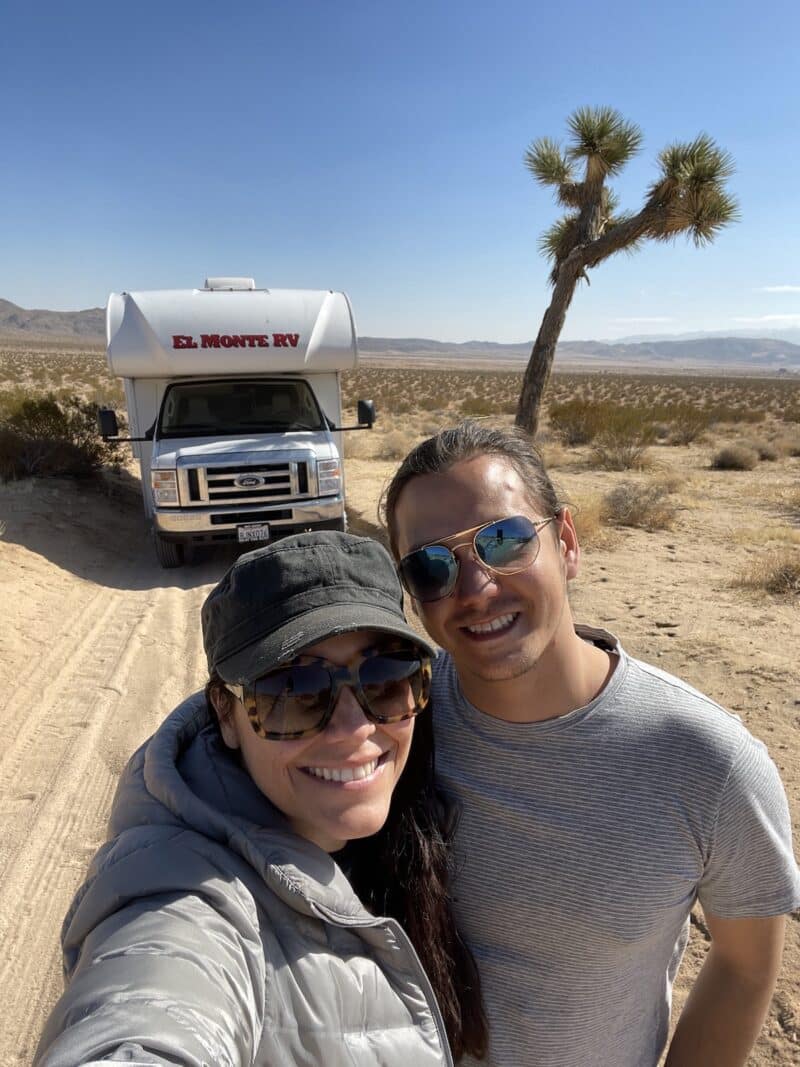 Boondocking
We boondocked in front of friend and family homes which was fun and saved us money on RV park rates. You may even be able to plug in to water and electric if where you choose to park has accessibility to an outlet and spicket as the RV comes equipped with a long extension cord and hose. PLus you can also use their bathroom and kitchen for a change of pace and space, haha.
It's also fun to boondock in the middle of nowhere because with no light pollution, the sky looks like glitter at night!
When boondocking you use your generator for your electrical outlets to work and the tank for showers and sink use. The refrigerator automatically switches back to propane when not plugged in to electric.
Just be sure if you're boondocking more than RV parking to schedule places for dumping (only designated places like RV parks or places that charge for sewage dumping only, it's illegal otherwise) so you don't overfill your hold tanks.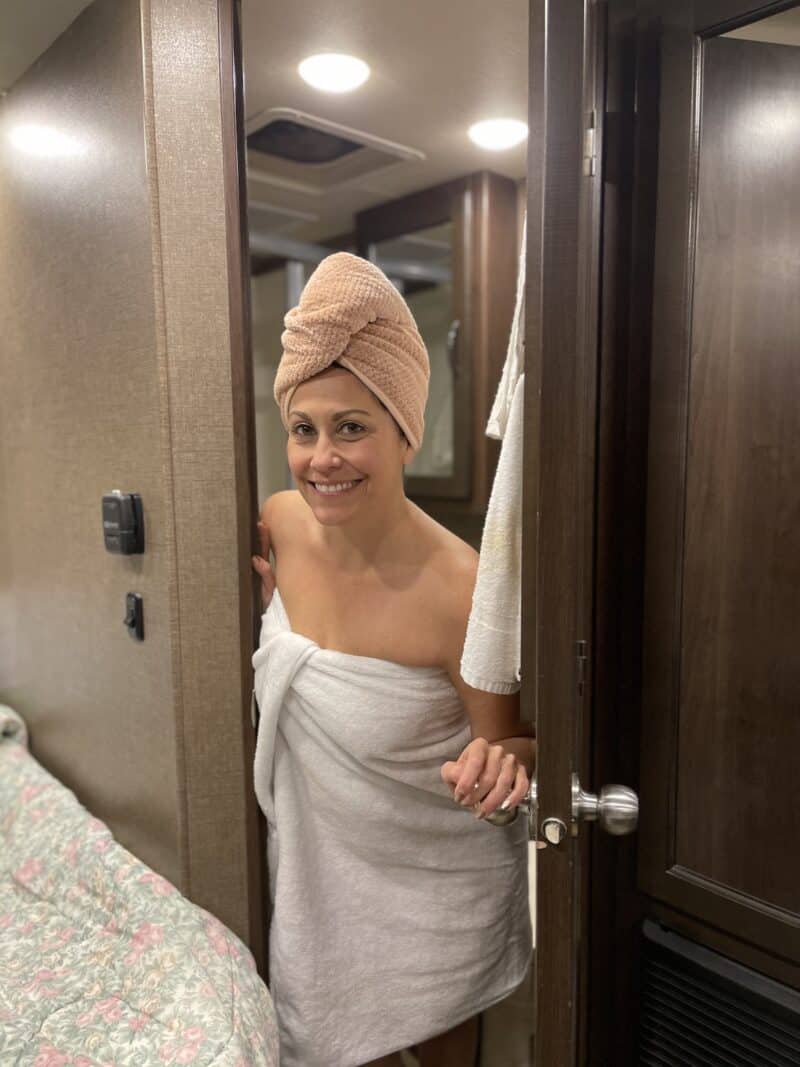 El Monte RVs come equipped with very easy to read and check gauges so that you know all of your levels like propane, fresh water, gray and black water. The panel has everything you need to keep you home up and running with those gauges next to the generator and water heater switches. It's all so simple and convenient.
Ok, so I've told you all about the RV and I think you can tell how much I loved it. In fact, nights and mornings were my favorite as I loved being cozy in my pajamas in my tiny house catching up on work with a cocktail and being able to pop out and see the view while in the mornings I love making breakfast and planning our day from the comfort of my dining room table ; )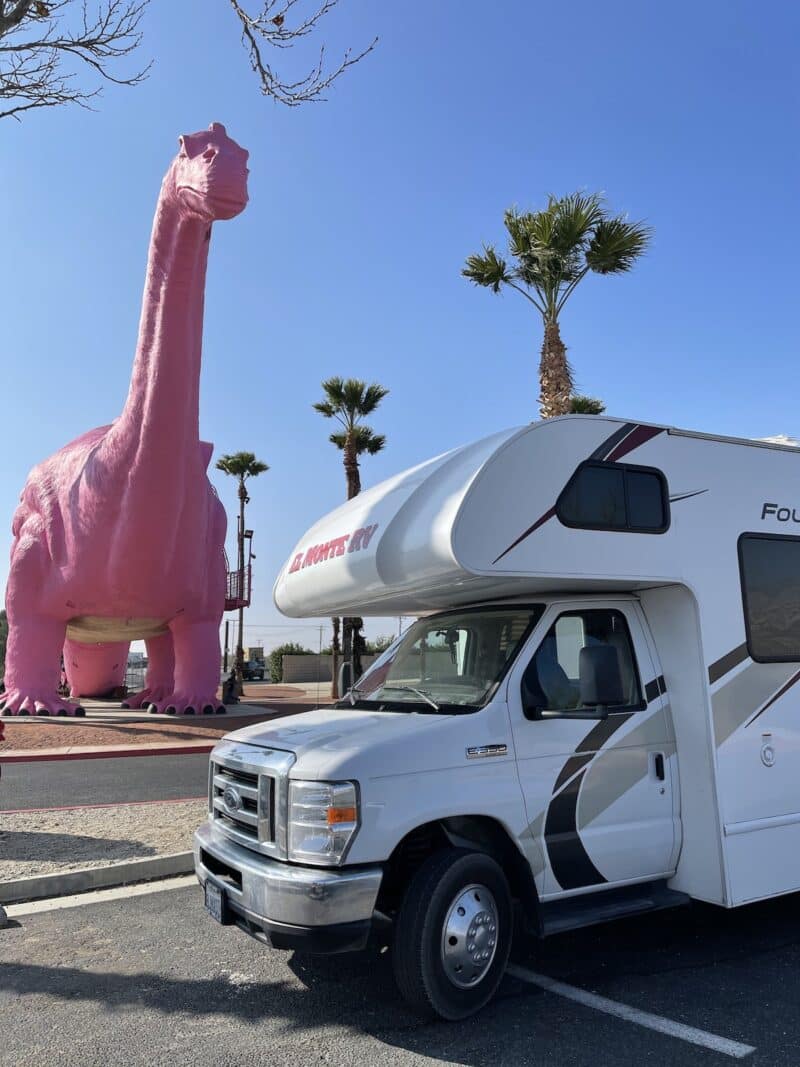 There were a few reasons we chose this route and most of the spots I'd been to before but I was most excited about Marfa, Roswell, White Sands and Tombstone. All quirky in their own right and so much fun to camp near so we could explore easily.
I'd say as far as our overnights, the best places we stayed were:
Right smack in the French Quarter in New Orleans – 2 blocks walking distance from Bourbon street!
Caverns of Sonora – pretty much the middle of nowhere, we woke up and took a tour of these awesome living caverns steps from our campsite. Not to mention, the night sky out there was perfection
Marfa – super quirky, it felt like full time Burning Man!
Tombstone – Our campsite was steps from the legendary OK Coral! If the dirt under our RV could talk!
Joshua Tree – Always stunning to stay out there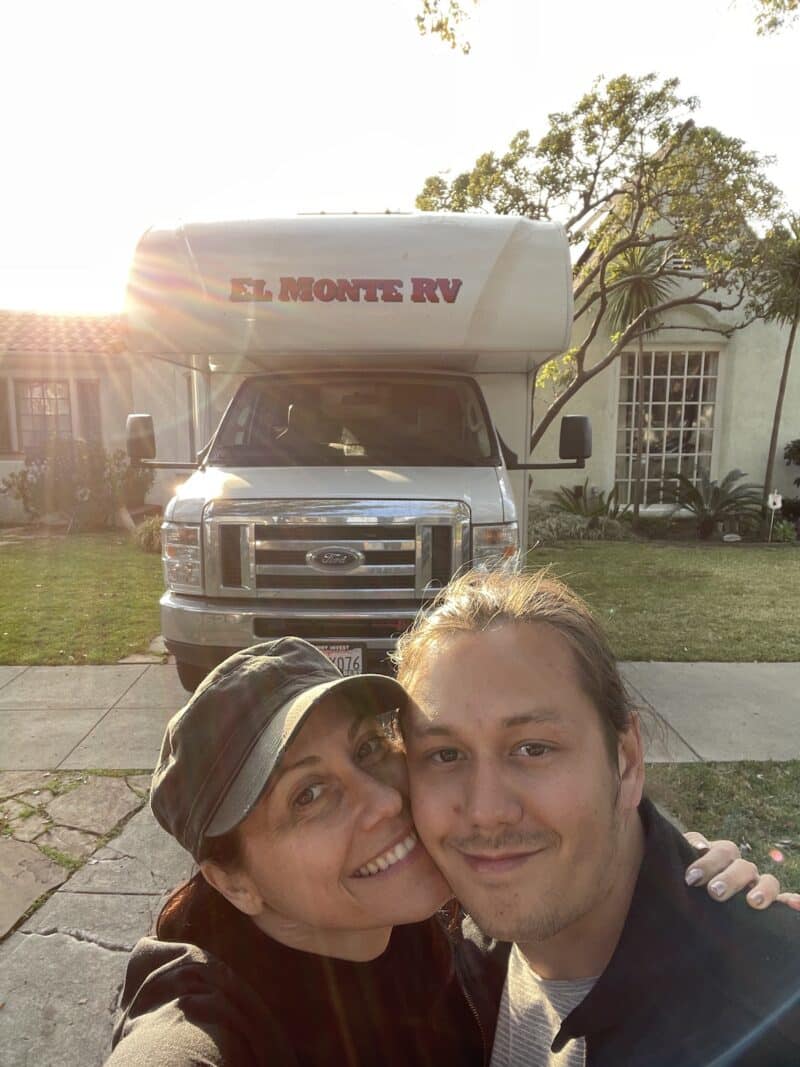 RVing gives you such fantastic flexibility on where to stay and what to do. From big cities to middle of nowhere, you drag your house with you so you have all the comforts of home with you no matter what. You don't have to pack your bags every time you move locations and if you need anything, it's right there with you! No need for hotel research, just figure out where you wanna go, find a place to park and Bob's your uncle!
I can't stress enough how much I loved this trip and I can't wait to do it again soon! What a way to travel and see our beautiful country!
*Special thanks to the wonderful El Monte RV for the once in a lifetime experience!