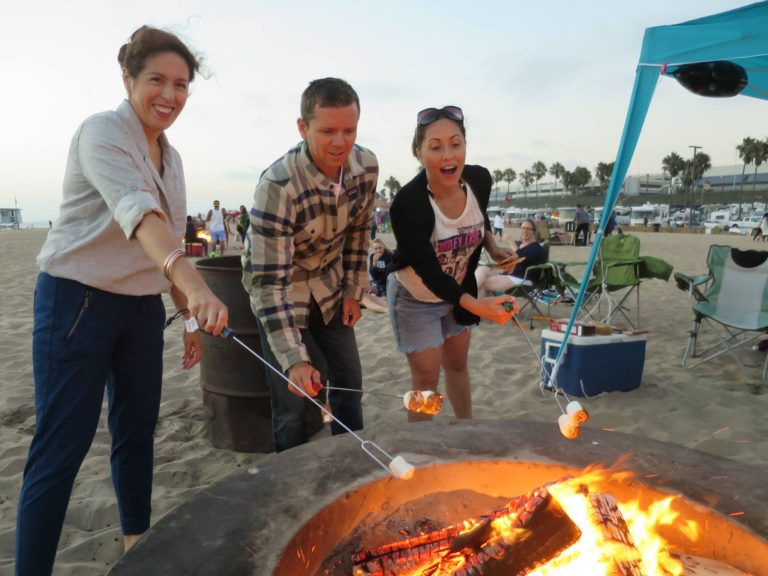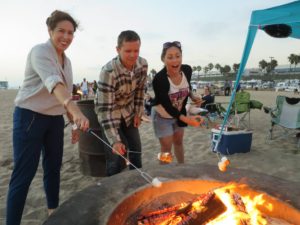 As you may have heard, Braun is back! Synonymous with reliability and durability of its products, the new Braun kitchen collection lineup – hand blender, countertop blender and drip coffee maker – is returning to North America! And it couldn't be coming back at a better time as the new appliances are perfect for summer entertaining!
Summer is THE time for backyard and beach parties, lazy summer get togethers and all around fun foodie hang outs. The kitchen is where the magic happens when it comes to hosting a fun summer shindig, however; it takes a lot to make that magic. From full-blown bbqs to batches of icy popsicles, being efficient in the kitchen only helps you enjoy summertime more! Luckily for you I've got five great summertime hosting tips to help you step up your  cooking game, allowing you more time for fun in the sun!
Plan Ahead – Planning ahead doesn't just help you, it helps everyone attending your party. Coming up with master plan is going to make hosting a breeze! I promise. Figure out what recipes you want to cook and when. If you want to try something new, be sure to test it out before the big day, so you have a chance to iron out any kinks. It's also important to get an idea who will be attending, so you can determine if you will want to do a full course meal, finger foods, or if you will have your guests bring their own dishes. Not to mention that doing your grocery shopping will be easy as pie if you have your list ready ahead of time. Planning is key to being the host with the most!

Prep Ahead – Time is of the essence during the holidays and even more so on the day of your party. The more you can prep ahead, the better off you will be. From full meals to partial, be sure to carve out time at least a day or 2 before the festivities to prep what you can. Whether it is chopping your vegetables, making a few cold dishes, baking delicious treats, or even decorating and setting the table, anything that will help your day run smoother and allow you to have a cushion of time on the day of your party is going to make everything less stressful. I absolutely adore the Braun Multiquick 7 hand blender for chopping dicing a slicing! It totally makes my prep time for all sorts of recipes so much easier what with its all-in-one food processing abilities as well as attachments for everything like whisking, whipping and even blending!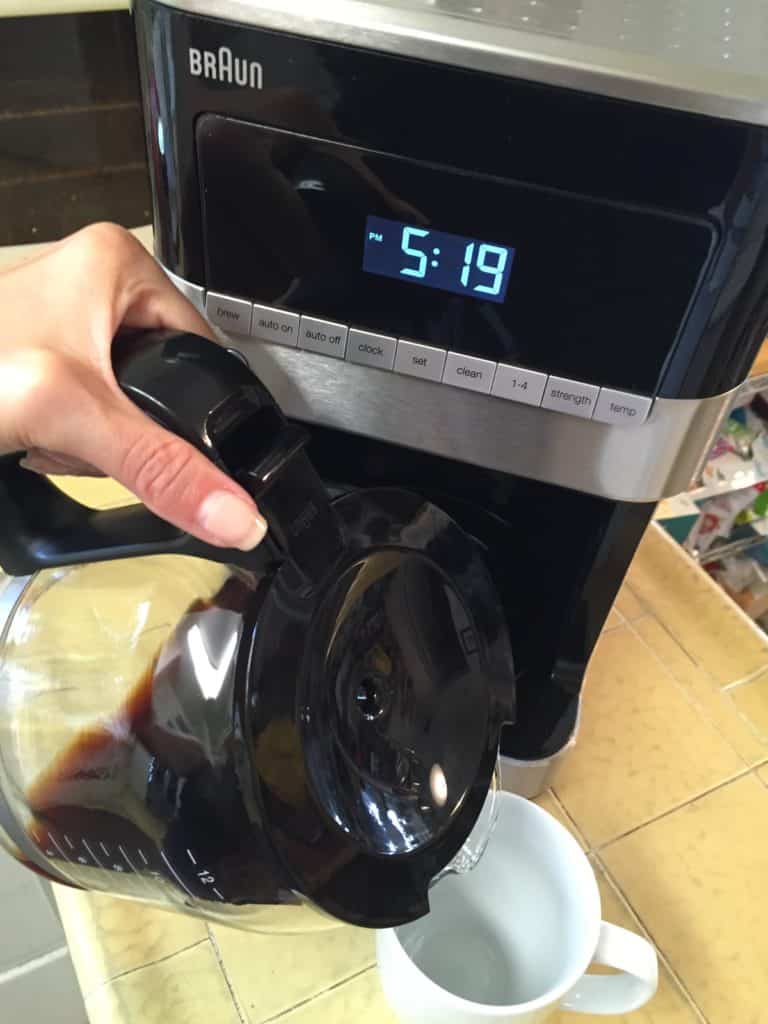 Invest in good quality appliances – Summer is the best time to show off your culinary savvy. Using high quality kitchen tools and appliances will make all the difference. From a top notch hand mixer to tasty coffee drinks, having the tools for the trade will make your cooking and baking easier, more efficient and quite frankly, more fun! Take for instance Braun's new MixQuik 7 hand blender, perfect for cocktails, smoothies and even mixing batter for the best brownies! Or perhaps you're looking to make big batches of margaritas so Braun's new PureMix countertop blender will do the trick. Its sleek design is not only envy inducing; it won't break the bank, either, which is especially important so you can save up for a fun summer getaway!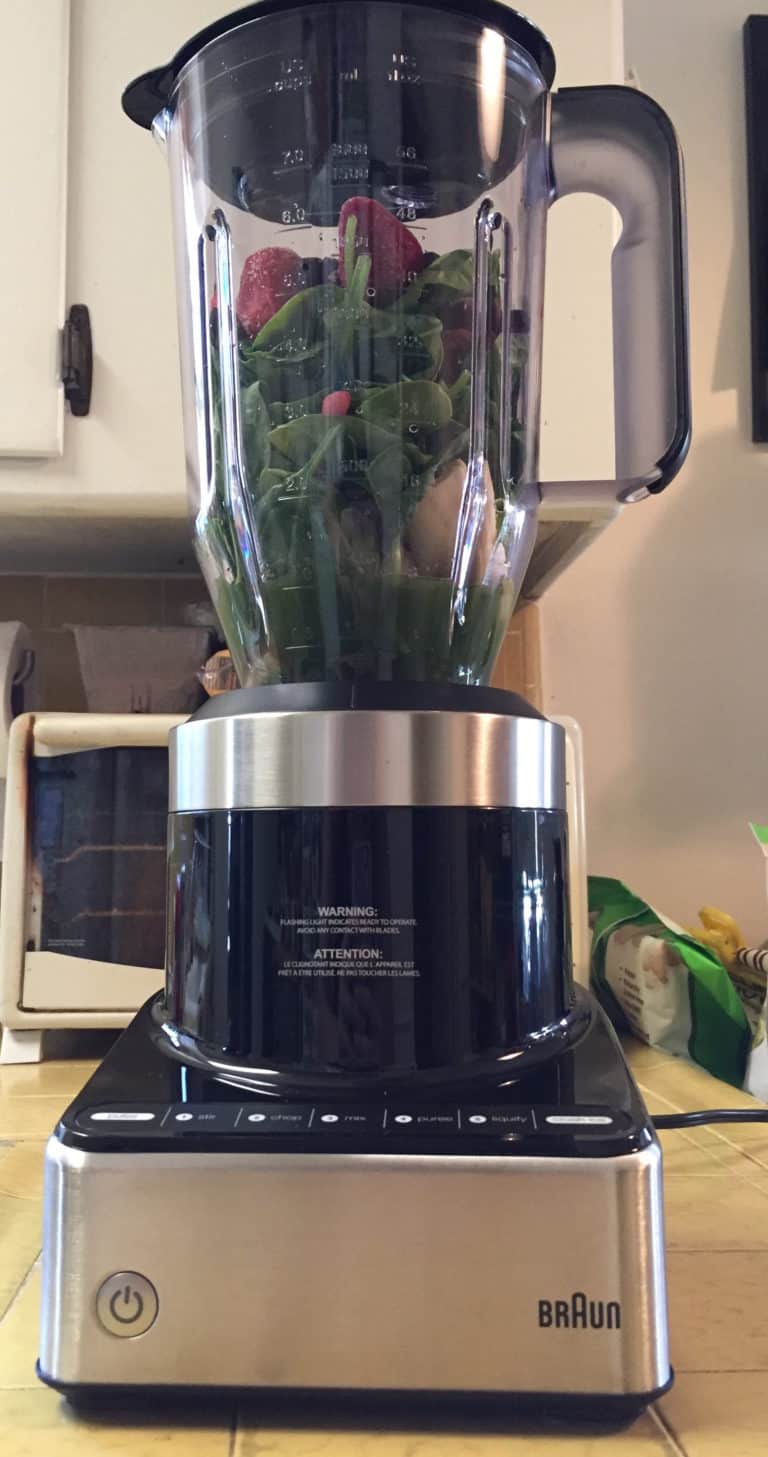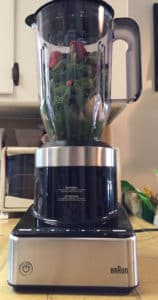 Always be prepared for guests – Summer is a great time for drop in guests so make sure you always have fun treats on hand in addition to being able to brew up a fresh batch of coffee to keep the fun going all day long! Braun's BrewSense is a must for coffee lovers! You can set a 24 hour timer as well as customize 1-4 cups or a full pot so you are always set to be the host with the most!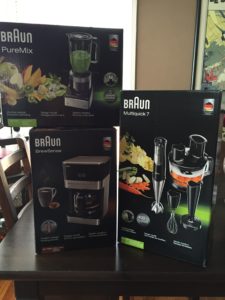 Don't be afraid to ask for help – Yes, you want to rule the summer and be hailed as the master of hosting fantastic parties, but Rome wasn't built in a day…or by one person. While you may want to show off your skills by making a 10-course meal, it might not be worth your sanity. Don't hesitate to ask people to either help in the kitchen or ask guests to bring a dish to share.
For extra help, turn to Braun. Braun's new line is here to make your summer hosting a success and their appliances are the perfect addition to every kitchen! 
Happy Summer Entertaining!
This is a sponsored conversation written by me on behalf of Braun. The opinions and text are all mine.