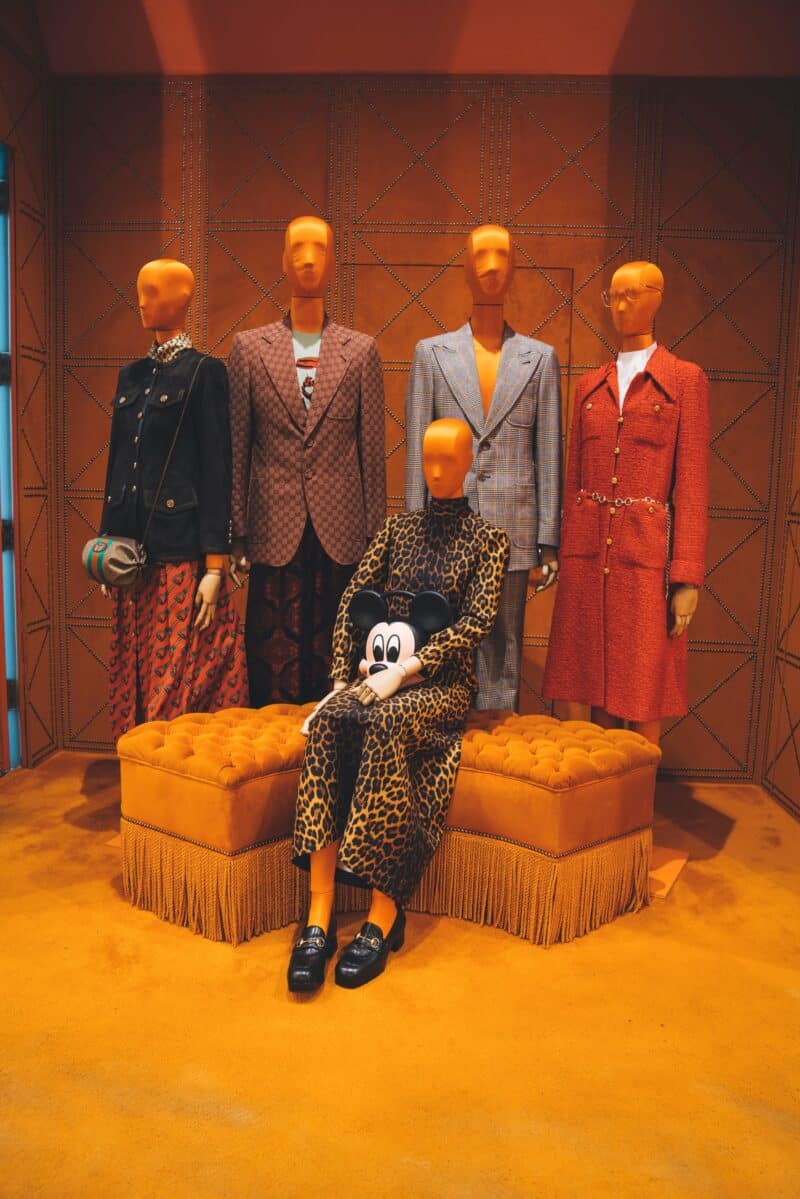 Sustainability is something we can no longer ignore, and in all facets of our lives we can take steps to be more sustainable. We all have those fashion-fanatic friends or family members, and we should take it upon ourselves to teach them a bit about sustainability if they don't know already about it. After all, you can still be a fashion-fanatic and be more sustainable!
We found some gifts you can give them that are made of sustainable materials, which can later be recycled or reused. 
Gucci items
With a bit of bigger budget, anything from Gucci makes for a great eco-friendly gift. Gucci is one of the most eco-friendly luxury brands and it led the way for sustainability, making it a luxury fashion company you feel extra proud to support. You can shop online for fashionable eco-friendly items, such as those from the Gucci men's line at luisaviaroma.com (from Gucci's hometown of Florence), to not only hop on the eco-friendly train, but also the gender fluid trend we are seeing.

A vintage book
A vintage copy of your loved one's favorite book is a treasure, and gifting him or her with it is something to be remembered forever. Many people find that the journey a book has taken through time only adds to its character, making it a booklovers dream to own early editions and quality vintage books.

Botanical skincare products
Between skincare ingredients and packaging, there is a lot of room in the industry for more eco-friendly alternatives. More and more people are becoming aware of what is inside their skin care products, and safe botanical skincare products with ingredients that originate from plants make a gorgeous and thoughtful gift. 
Recycled steel jewelry
Eco-friendly recycled metals are melted down to be reused or are completely repurposed. You can find unique recycled steel jewelry for your loved one that suits their style but also has less of an environmental impact.
Jeans from Re/Done
Re/Done jeans are vintage-inspired jeans that use quality vintage denim and other materials to remake jeans with modern fits. Rather than purchasing new jeans every time, you can purchase re/done jeans from popular Levi's Jeans for a stylish eco-friendly pair of jeans.

Reusable everyday tote
Grabbing a tote while you run out the door makes daily errands a lot easier, since it has the room for your everyday items. Some new to sustainable goods imagine reusable totes as reusable grocery bags or bags that are not necessarily 'fashionable'. But there are plenty of reusable everyday totes out there that can replace your current everyday bag (when the time comes), that are both fashionable and sustainable. J Crew, for example, has a cute leopard reusable everyday tote. Try to stay away from plastics and learn about the dangers of using them too frequently.

It really is easy to be sustainable, you just have to break some patterns of thinking and instead think a little bit outside the box. It is the breaking of the habit of purchasing standard goods that is one of the hardest habits to break, but once you do it or become a bit more educated on it, it becomes a lot more natural and you feel better about your purchases.