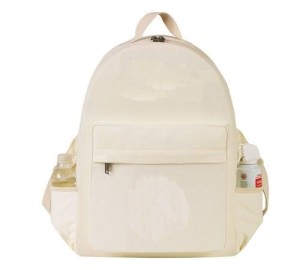 Well, sadly it's time to hang up our swimsuits and  stock up on new threads and school supplies. Back-to-school season is here! At least you can look forward to lookin' stylish while still being green this year, right? Ok, well it was worth a shot ; )
Either way, you gotta get ready for the new school year so here's a guide on how to show up healthier and greener on your first day back!
Lunch Time
There is no need for paper sacks or plastic lunch boxes when you can use cool, reusable bags and containers.   Kids Konserve offers stylish stainless steel containers that are multi level so you can separate accordingly. They also have an equally stylish insulated bags to keep your food hot or cold.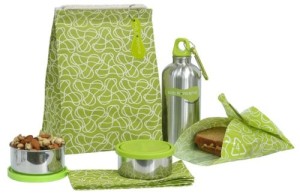 Take Note
You're gonna need a place to keep your notes, right?  Eco Binders are made from 100% recycled board, 97% post consumer waste, are completely recyclable.
And did you know your class notes can also be taken on eco paper too? There is an interesting variety of 100% post consumer paper ranging from cigar and banana note book paper to hemp sketchbook paper.  I can personally attest to the durability of banana paper as I have been using a banana notebook since 2002!
Lead and Ink
Yep, even your pens and pencils can be green!   Eco pencils and Eco pen offer 95% biodegradable eco wood pencils and plastic pens.  Once  they dry up or break, toss them in the compost bin and feed it to the worms!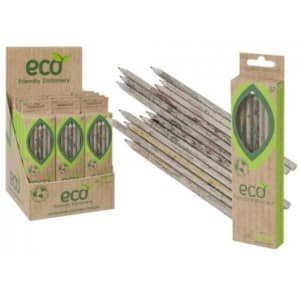 Pack It
Every student needs a  backpack and eco canvas backpacks aren't only eco, they are also super sturdy. Perfect for laptops, books and all the other junk we unfortunately need to haul around.
Table It
Every student needs a  desk to study and do homework on.  A desk can be costly and tough to make space for but with this rad eco cardboard desk, it's budget and eco-friendly while also being light enough to move anywhere in the house!
Hope this helps get you into the mood of going back to school!  Either way, enjoy the rest of your summer and have a happy school year!!