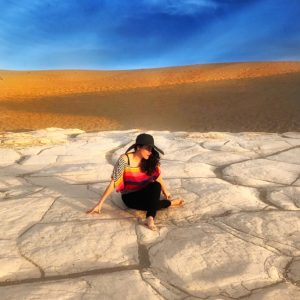 This year has flown by and maybe you haven't had a chance to make plans for a Spring Break getaway. Perhaps you're still paying off you credit card from Christmas or maybe you are waiting to take your big trip this summer. And that's ok! You can still have a terrific spring break on a budget!
I've got some super fun and budget-friendly Spring Break ideas that are sure to make this a memorable one!
The Road Trip – A great money saving and green idea, as you can split the cost of gas with however many people you can fit in the car. It's also a great idea to get out of town for those who don't get to much time off, find a small town and make a point to visit the one thing that makes it famous. For cheap accommodations, research hostels before you leave, or pile your whole crew into an inexpensive hotel room or two. Plus you can always stay with friends and relatives along the way. Take back roads and plan ahead to see memorable roadside attractions.
Volunteering for Spring Break – A great idea if you want to go somewhere, don't have coin AND want to give back. You can meet some wonderful people, make lasting memories spend Spring Break building houses or helping those in need. Check out the Charity Guide on volunteer vacations for more information.
Camping. If you're the outdoor type, what better way to spend some time with your friends on the cheap? Or spend a bit more money and rent a cabin with a big group. Cabin rentals and campsites are often less expensive in the spring time so plan ahead! You can save a ton of money by packing a bunch of healthy food to cook as well as being in an area where you can get some good exercise whether it's a hike, a swim or a canoe ride ; )
Cruises – Okay, this isn't exactly green travel but it may be a good bang for your buck in this economy. Cruise lines are practically giving trips away and they are a great way to see a lot in a little time. And if you plan ahead, you can make sure that they accommodate your special diet and you can feast like a king/queen as all meals are included in the price!! Also, cabins can sleep up to 4 people so that helps bring down the cost.
Stay-cations – With high gas prices and a struggling economy, make the most of your town. Take a tour of your city's tourist attractions, visit museums or search for hidden gems across town. Being a tourist in your own town can be quite fun and you'll have a greater appreciation of your hometown! To spice it up a bit, camp out in your back yard, invite friends over and project movies on to a sheet or blank wall for fun outdoor movie night!
Regardless of what you decide to do, make the most of your time off. Taking a break to enjoy yourself and relax is key to overall well being and you'll return to work or school energized and excited for summer!