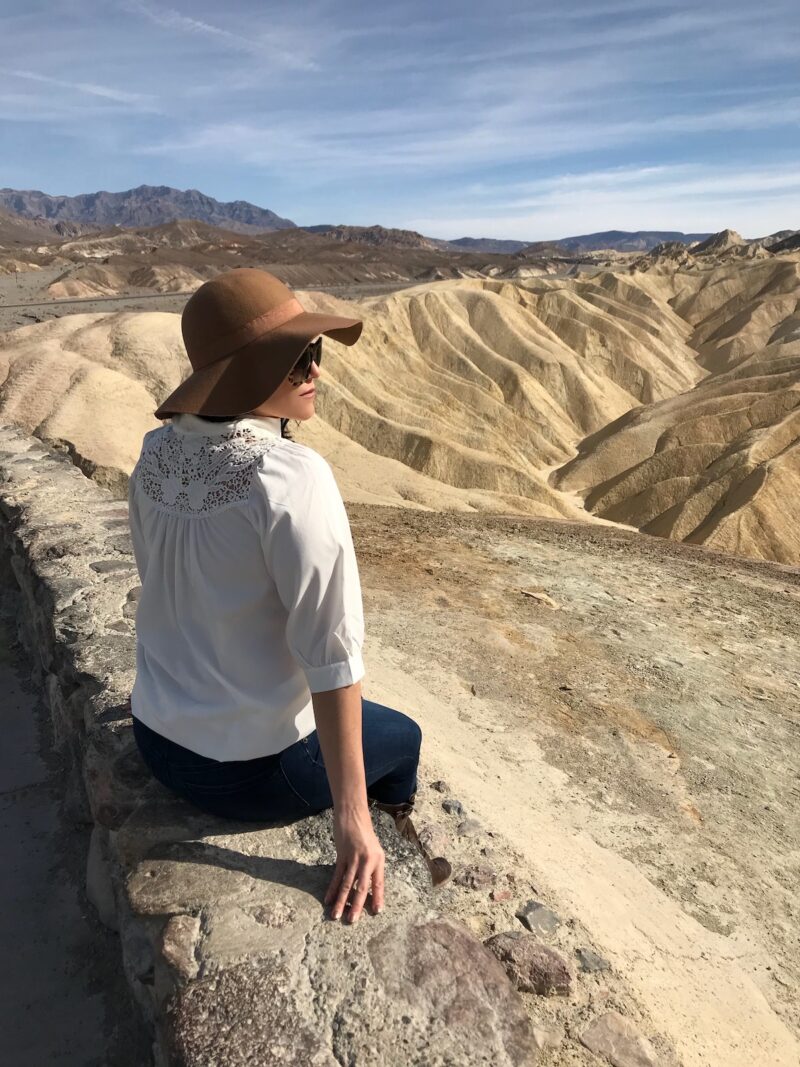 Death Valley is a desert valley in Eastern California, in the northern Mojave Desert, bordering the Great Basin Desert. One of the coolest national parks in the country, during summer, it is one of the hottest places on Earth, along with deserts in the Middle East and the Sahara. And it's one of my all time favorite parks to visit, especially since it's just a few hours drive from LA, Vegas and San Francisco.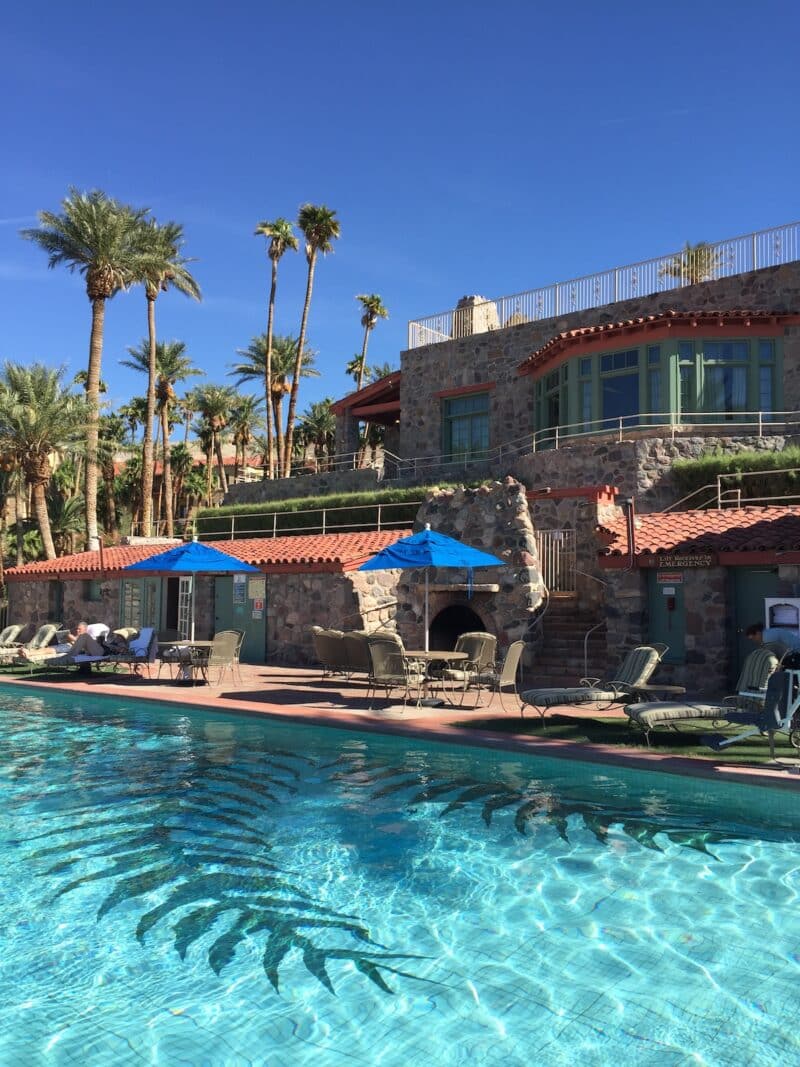 Where to stay when visiting Death Valley? The Oasis of course! A 4 diamond resort located right smack in the middle of Death Valley, this resort is home to The Inn at Death Valley as well as The Ranch at Death Valley.
The complex is a true oasis in the desert as it is beautifully landscaped, it has been an elegant hideaway since 1927. The historic Inn at Death Valley is a AAA-rated four-diamond resort that still pampers every guest. Set against the hillside, the exclusive and private resort looks out over the valley toward the Panamint Mountains. Natural springs run right through the hotel and lush palm trees and flowering bougainvillea adorn the grounds. The Inn features brand new casitas, a spring-fed pool, and classic California-desert style.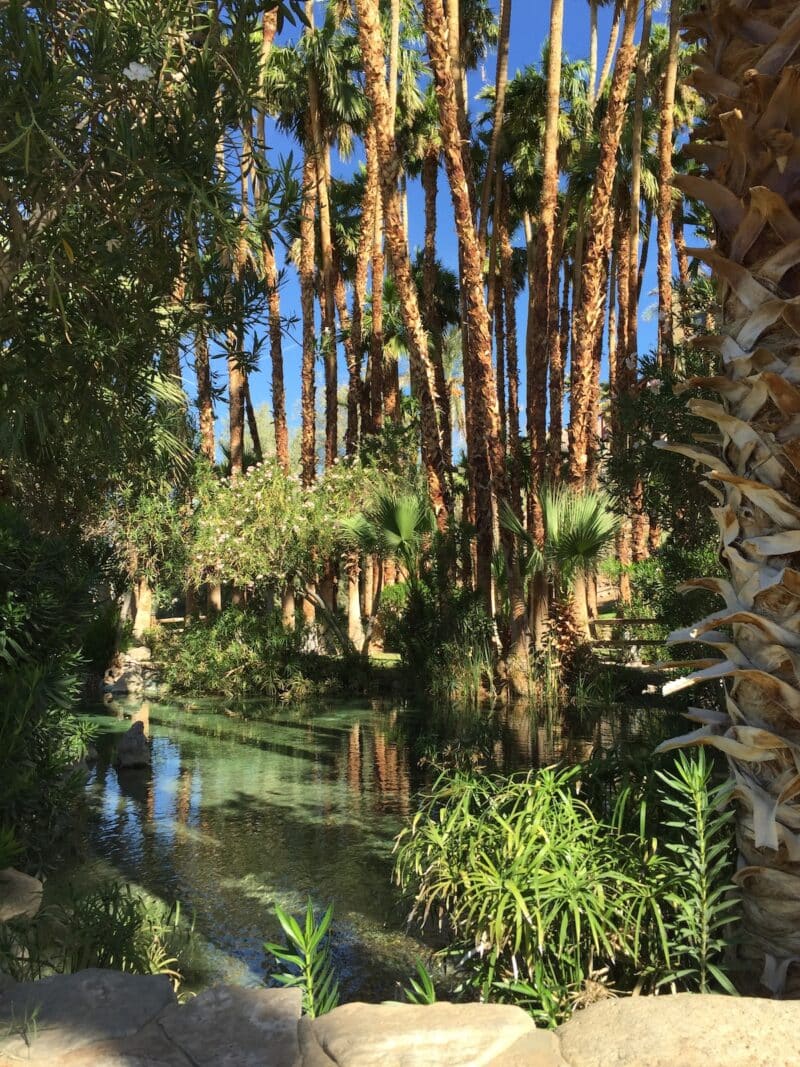 The Ranch is a sprawling, energetic center of activity in Death Valley. Set along Highway 190 next to the National Park Service Visitor Center, you can enjoy a classic town square with towering date palms and mission California architecture. There's lots of room to spread out with huge lawns set along an 18-hole golf course – the lowest elevation course in the world, a natural spring-fed pool to help keep cool, and rooms with exterior entrances and private patios. Plus, there are great to-go food options to help you enjoy your stay as you set out for adventure in the park.
The reason I love Death Valley so much is because the landscape is so varied. Most people think it's just a desert landscape but no, there is so much to see within the park, each place completely different than the next! In fact, the original Star Wars movies shot extensively in Death Valley!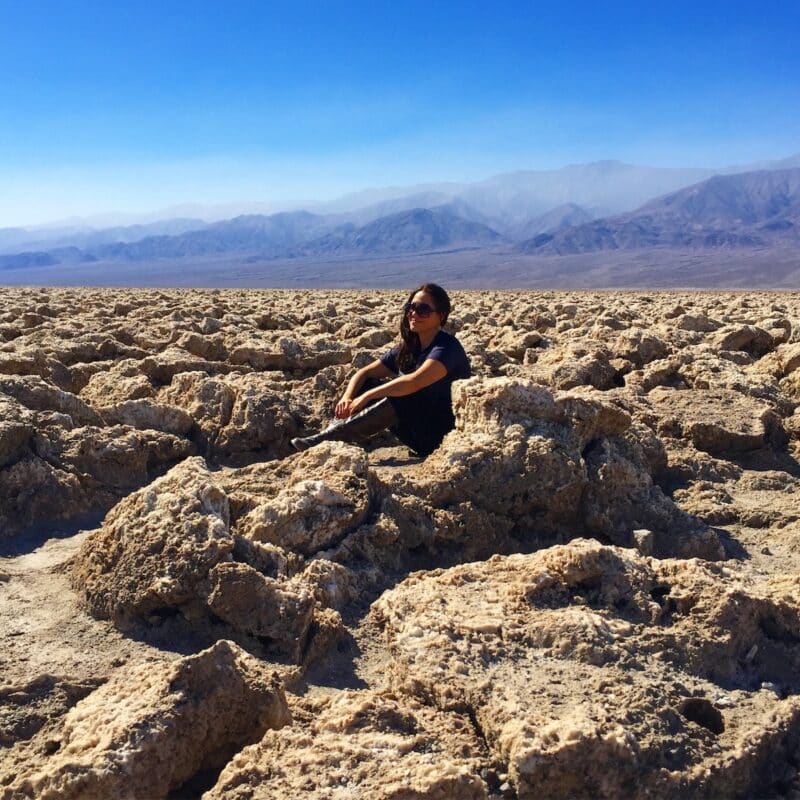 In this below-sea-level basin, steady drought and record summer heat make Death Valley a land of extremes. Yet, each extreme has a striking contrast. Towering peaks are frosted with winter snow. Rare rainstorms bring vast fields of wildflowers. Lush oases harbor tiny fish and refuge for wildlife and humans. Despite its morbid name, a great diversity of life survives in Death Valley.Here are some of my top picks of what to see in and near the park!
Devils golf course – An immense area of rock salt eroded by wind and rain into jagged spires. So incredibly serrated that "only the devil could play golf on such rough links." Listen carefully and you'll hear sounds like tiny pops and pings — the sound is literally billions of tiny salt crystals bursting apart as they expand and contract in the heat.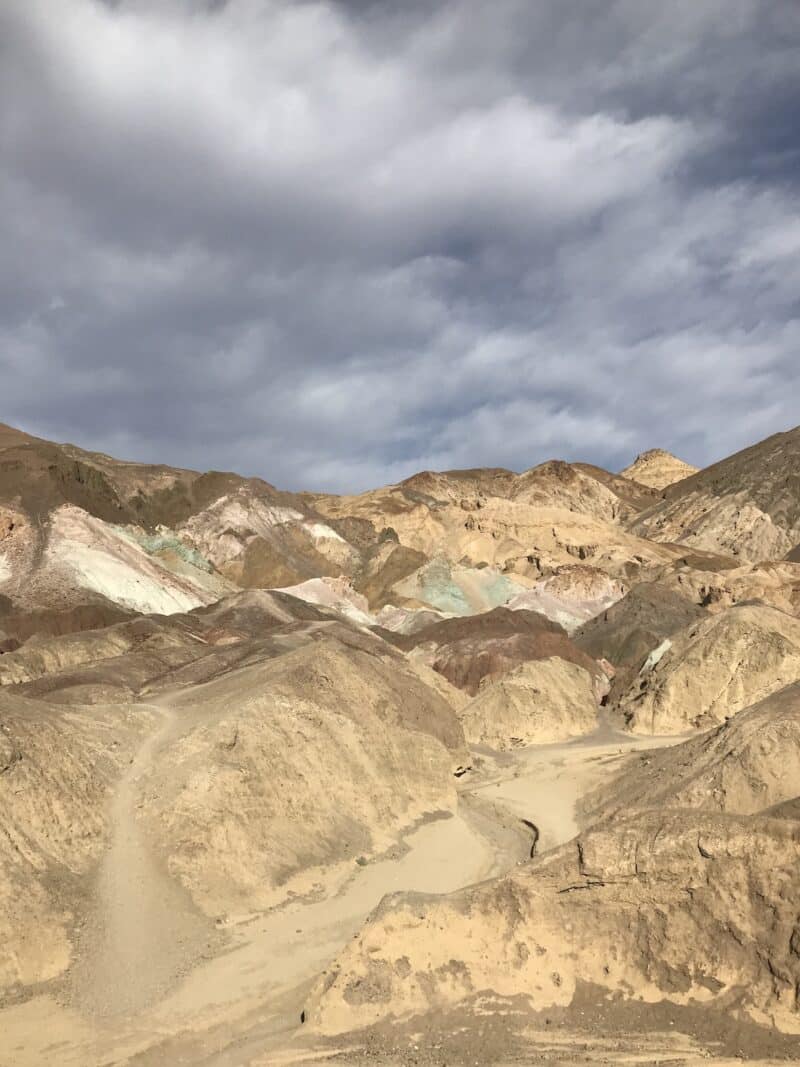 Artist's Palette – a beautiful, fun and scenic drive through narrow rocks and boulders that reveal mountains with gorgeous colors that look like they have been painted.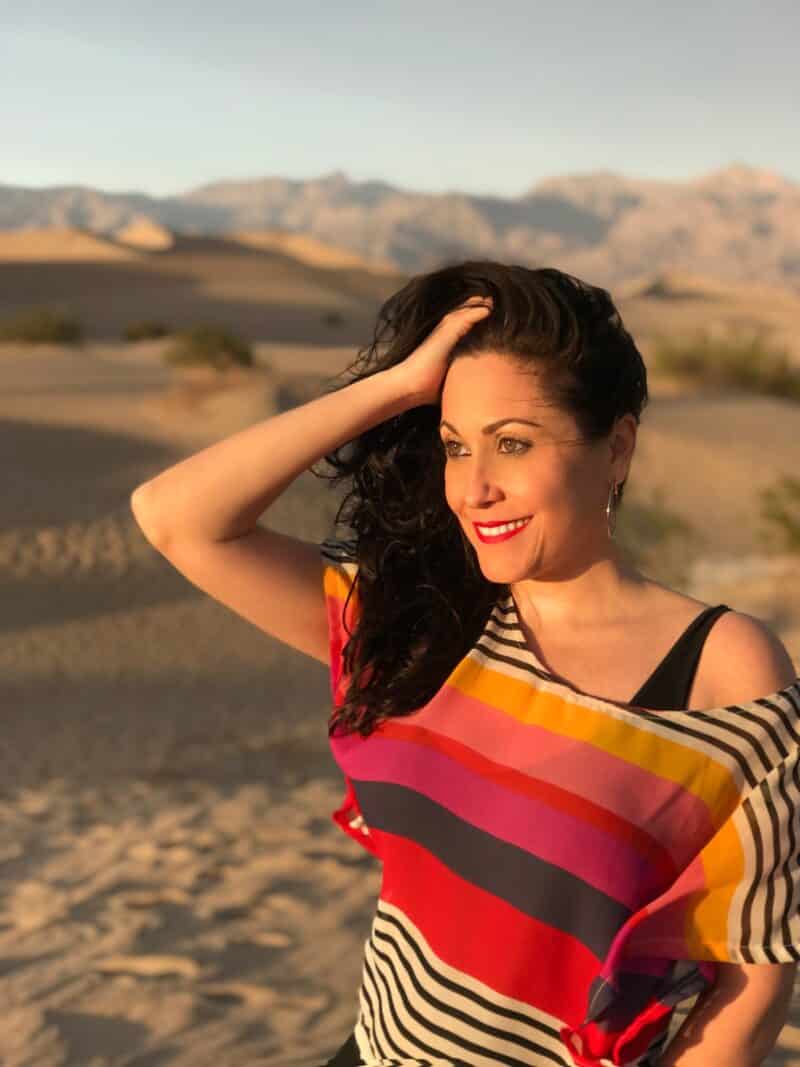 Mesquite Flats Sand Dunes – These dunes are the best known and easiest to visit in the national park. Located in central Death Valley near Stovepipe Wells. Although the highest dune rises only about 100 feet, the dunes actually cover a vast area. This dune field includes three types of dunes: crescent, linear, and star shaped. Polygon-cracked clay of an ancient lakebed forms the floor. Mesquite trees have created large hummocks that provide stable habitats for wildlife. Sand boarding is permitted on these dunes.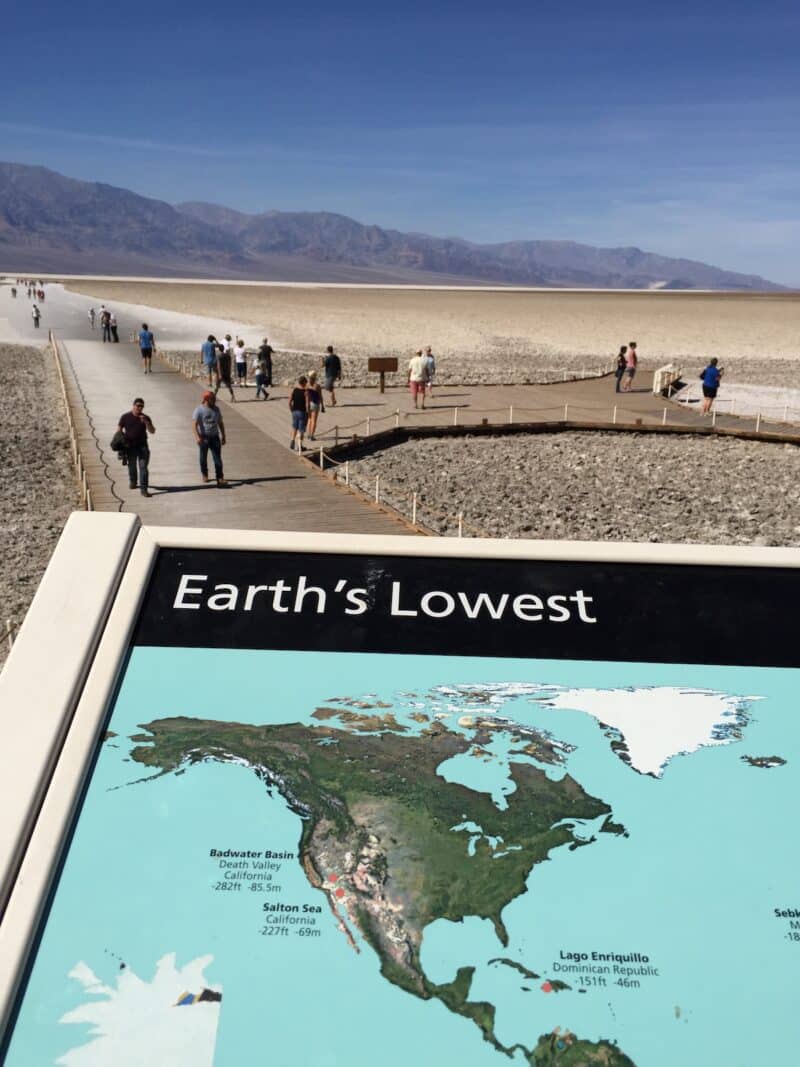 Badwater Basin – Badwater Basin is the lowest point in North America at 282 ft below sea level. The salt flats here cover nearly 200 square miles, and are composed mostly of sodium chloride (table salt), along with calcite, gypsum, and borax.
Racetrack – Nestled in a remote valley between the Cottonwood and Last Chance Ranges, the Racetrack is a place of stunning beauty and mystery. The Racetrack is a playa–a dry lakebed–best known for its strange moving rocks.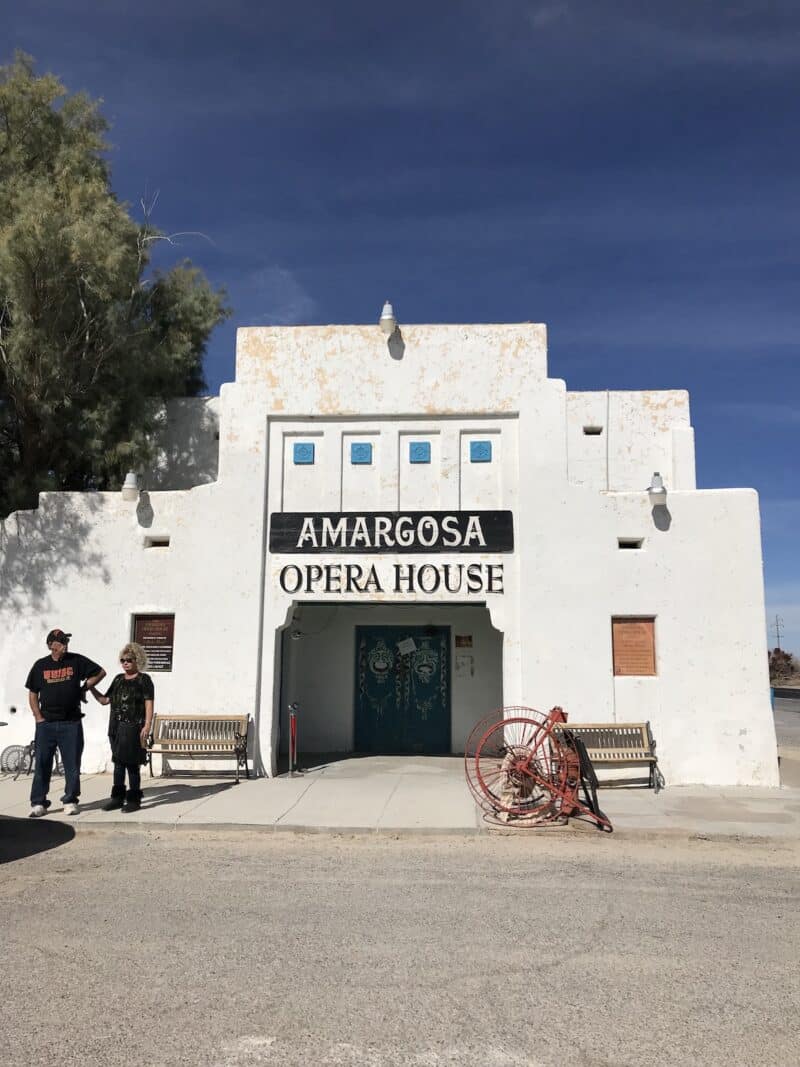 Amargosa Opera House – In March 1967, on hiatus from touring her one-woman show across America, Marta Becket and her husband came to Death Valley Junction to repair a flat tire at the gas station, located across the street from the complex. While exploring the abandoned buildings, Marta peeked through a hole in the back door of Corkill Hall, the town's old social hall, to find a room in terrible disrepair. Wooden floors were caked with muddy remains from floodwaters and walls were streaked with rust colored stains from the leaking roof. Marta later recalled that the building spoke to her, saying, "Take me. Do something with me. I offer you life!" She and her husband left for New York City to pack up their belongings and returned that August to begin a new chapter of their lives in the desert top open the opera house. Today, Marta's legacy continues through performances in her Opera House. Traditional performing arts including acoustic music, theatrical plays, opera and spoken word are held on every weekend during the season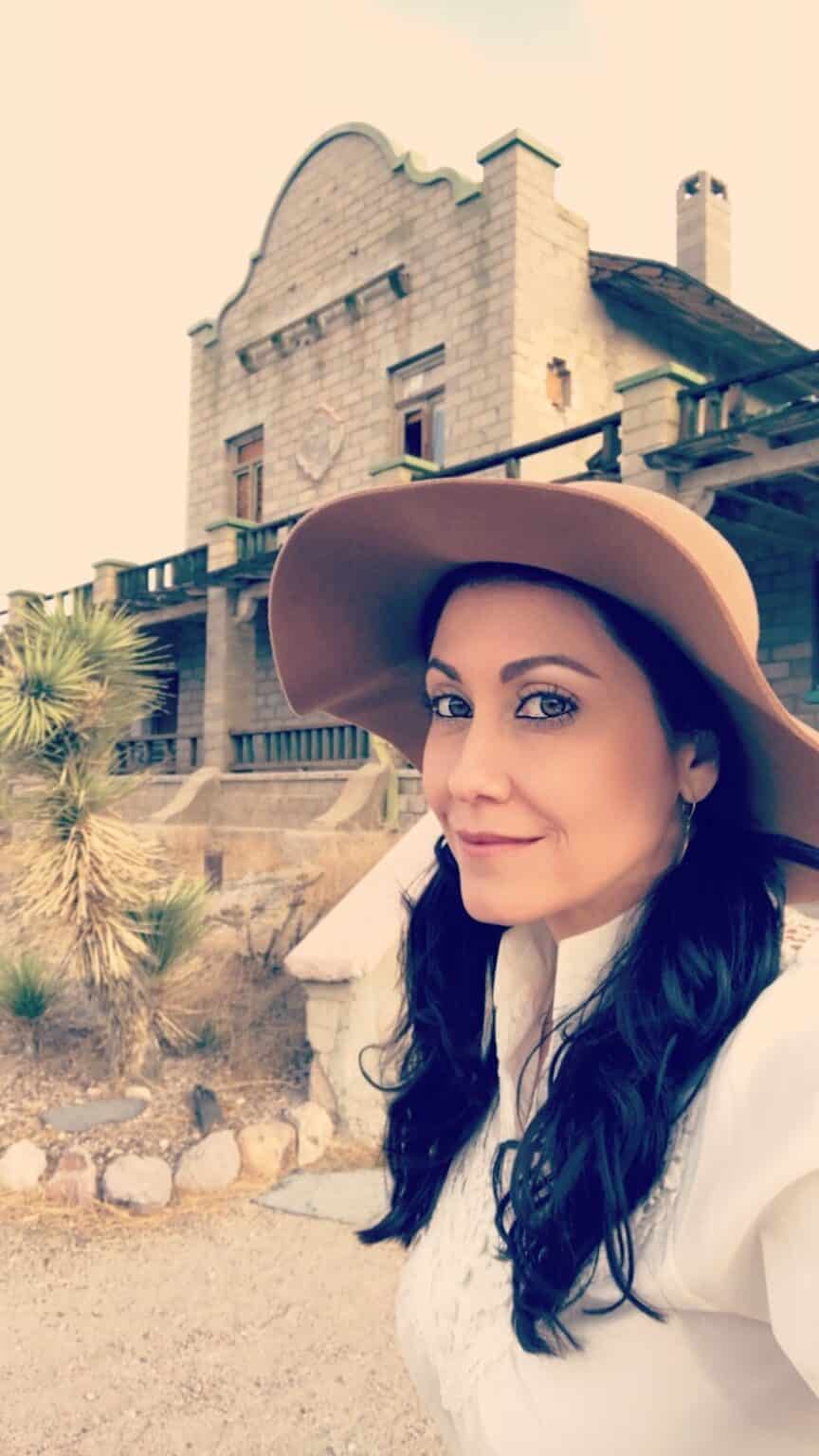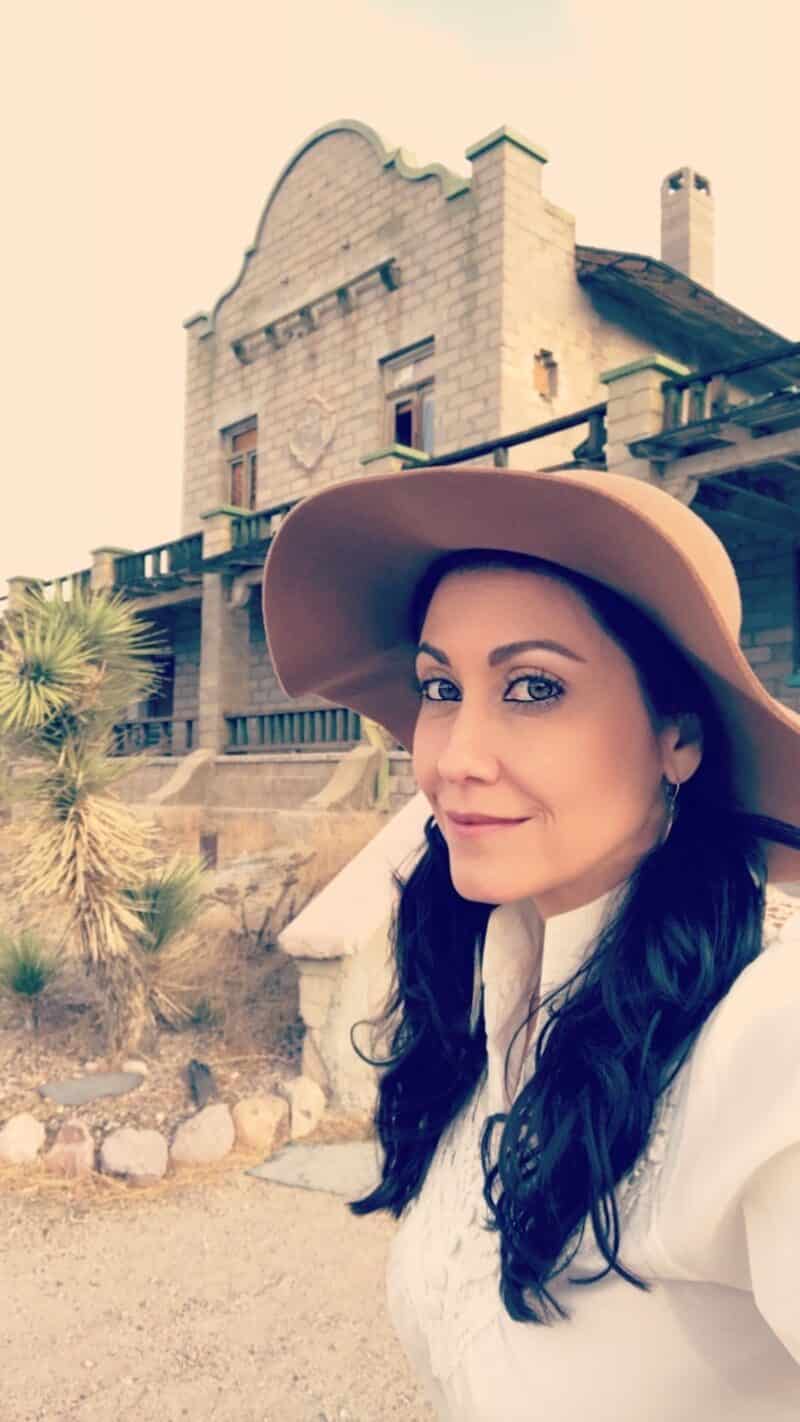 Rhyolite Ghost town – Historic ruins at this former gold-mining boomtown include the most photographed ghost town building in the West, the Cook Bank Building, and Nevada's best preserved "bottle house," constructed entirely of glass bottles. Death Valley National Park visitors frequently tour Rhyolite because it is along one of the major roads to the park. Don't forget to visit the ghosts at the visitor's center!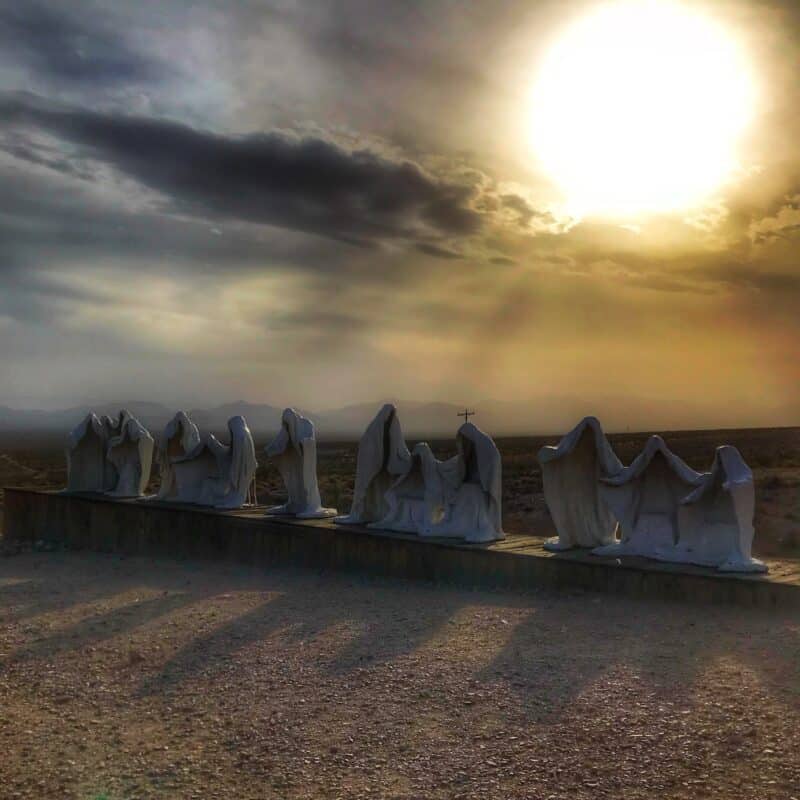 Trona Pinnacles – The Trona Pinnacles are an unusual geological feature in the California Desert National Conservation Area. The landscape consists of more than 500 tufa spires, some as high as 140 ft, rising from the bed of the Searles Lake basin.
In addition to all of these great spots, adventurers can hike, camp, star gaze, mountain bike, backcountry drive and trail run. There is so much to do for people of all ages. Don't let the name fool you, this park make you feel so alive!