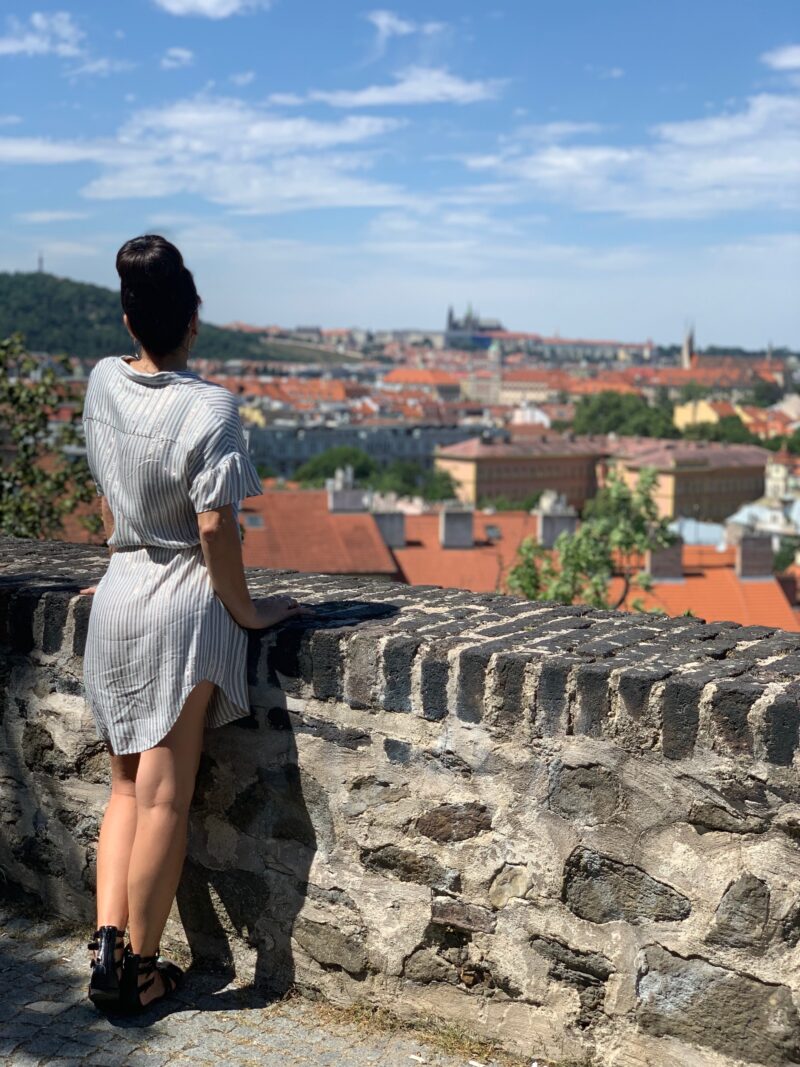 Everything you want in a holiday can be found in the Czech Republic. From magical spa days to mountain hikes, museum visits, architectural tours, romantic dinners in Michelin Star restaurants, visiting a movie set or even shopping – you name it!
Despite its splendour, the Czech Republic remains a relatively unknown haven in Central Europe. With more sensational locations in Europe like Paris, Rome, and London, there is very little tourist attention for many other places. However, more people have visited (or at least seen parts) of the country than they realize.
The Czech Republic is a popular location for movie producers, thanks to its abundance of architectural gems and its stunning geographical landscapes.
As you plan your trip to the former Soviet nation, here are some places to consider:
Bohemian Switzerland
When planning a trip to the Czech Republic, most people often only think about Prague, the capital. However, there are many other incredible places to visit, such as Bohemian Switzerland.
Also known as Czech Switzerland, this scenic beauty in the north-western part of the country is a hiker's dream location. It was named by Swiss artists Adrian Zingg and Anton Graff because it reminded them of Switzerland.
A visit to Bohemian Switzerland would be incomplete without a visit to Pravčická brána, which is the largest sandstone arch in Europe. Admittedly, it is hard to find direct flights to airports outside Prague, unless of course, you are going via a private jet charter.
Prague
From the outside, Prague appears to be a city lost in time. Unlike other popular tourist attractions, you hardly see signs of modern life, until you look behind the façade of the fairy-tale looking structures.
Despite its deep appreciation for history and culture, the city has a booming nightlife and is famous for its beers, thanks in no small part to Pilsner Urquell. This was the first light lager ever made in Europe. You can visit the brewery in Plzeň, which is under an hour's drive from the capital.
Besides the drinking options, you can also enjoy fine dining at La Degustation and Field, the two Michelin-starred restaurants in Prague.
If you are looking for some action, pay a visit to Barrandov Studios, where many popular 'Hollywood' movies were filmed – such as The Bourne Identity, Mission Impossible, XXX and Casino Royale.
Kroměříž Flower Garden
If you prefer a more relaxed, serene environment where you can enjoy a pleasant stroll with your partner, have a picnic, or plan a proposal, a trip to Kroměříž Flower Garden is highly recommended.
The Flower Garden, also known as the Pleasure Garden, is the Czech Republic's answer to the palace of Versailles. The garden's design is a bridge between late renaissance Italian gardens and classical baroque French gardens.
The magnificently preserved castle and surrounding gardens are a UNESCO site, and unlike its counterpart in France, it remains a hidden treasure, so you don't have to worry about competing with crowds.
Kutná Hora
From the beautiful to the bizarre, take a trip down to another UNESCO world heritage site, Kutná Hora, where you will find Sedlec Ossuary: The Church of Bones.
Kutná Hora is famous for its silver mines, the Gothic St. Barbara's Church and its unique architecture, but the highlight is undoubtedly Sedlec Ossuary. The cathedral is home to more than 50,000 skeletal remains, arranged rather artistically.
The site is the motivation behind many horrific lairs portrayed in movies and books, while also being featured in a few of them. Despite its creepiness factor, 400,000 tourists visit the bone church every year, which is a modest figure considering how unique it is.
The Vltava
The final destination isn't so much a place, but rather the opportunity to see a bunch of places. The Vltava is the longest river in the Czech Republic, and cuts across Southern Bohemia, through Prague up to the Elbe in the north.
During summer, you can expect to see thousands of tourists and locals smooth sailing in Southern Bohemia. Here, you can leave all your troubles behind as well as the turmoil of the city, while you enjoy the scenic surroundings and comfort from fellow canoeists.
Oh, and of course, there is plenty of drinking involved. You can expect to find floating bars and kegs of rum trailing behind canoes.
Now that's how to sail into the sunset!