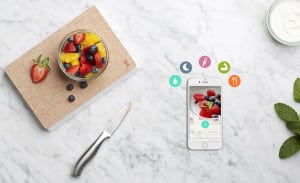 Ok, everyone wants to eat healthier, cook healthier, fit in fitness, etc. But when we are "in it", it's really difficult to live that perfectly healthy life we all strive for but seldom achieve to the level we dream of. Wouldn't it be nice if you had a helping hand in the kitchen? Well, my friends at Orange Chef can be that helping hand!
Your kitchen is a powerful place – now imagine if it had a brain. Orange Chef is proud to introduce Countertop®, an amazing new system that helps you eat better and get the most out of your kitchen. It connects seamlessly to your kitchen appliances (such as Vitamix® blenders and Crock-Pot® slow cookers) and activity trackers like Jawbone® UpTM to give you the right meal recommendations at the right time. Countertop® is cooking up something big in the food-tech revolution, and we want you to join us. Syncing your current appliances with Countertop is a breeze. One-step install adapters are available for Vitamix and Crock-Pot® slow cookers, with more coming soon. Every time you connect an appliance, your kitchen gets a little smarter, Countertop gets more powerful and, most importantly, your eating habits change for the better.
Countertop will be available for purchase this fall and distributed amongst our first product, Prep Pad, (featured in @AppStore's Everything Changes Promotion) in stores including Williams Sonoma, Apple, Target, and Amazon.
The future is here and it's helping us all to be healthier and happier! Be sure to pre-order you Countertop in time so you can be one of the first to experience this healthy kitchen revolution!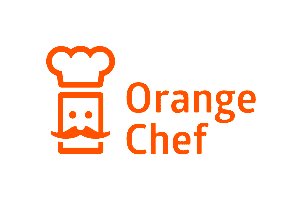 About Orange Chef
Orange Chef designs and manufactures hardware and software applications to answer some of the toughest questions around health and nutrition. Widely regarded as leaders of the connected kitchen category, all products are created with an emphasis on quality, simple design and a smart utilization of artificial intelligence technologies. Orange Chef distributes their products in stores like Williams Sonoma, Apple, Target, and Amazon, among others. Established in 2011, Orange Chef is privately held and headquartered in San Francisco. For more information on Orange Chef products visitwww.orangechef.com.