Thank you Clearblue® for sponsoring this post. The new Clearblue® Connected Ovulation Test System is now available at major retailers across the U.S. such as Walmart, Target, Amazon and Meijer. Visit a store near you to try it!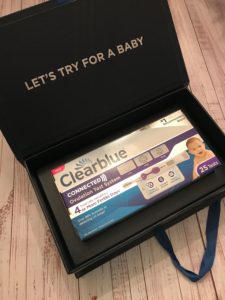 It's a new year and perhaps, this is the year you are looking to start a family. Perhaps you've tried for some time. Maybe you've just been winging it. No matter where you are at in the process, you're not alone!
For many, trying to conceive is easier said than done. It can be an exciting, scary and even frustrating time for a couple, and these days, the pressure to get pregnant when you and your partner are finally "ready" can add even more weight on your shoulders. Planning, talking, waiting, it's all so much and while it seems like everyone else is expecting, it can sometimes feel like defeat. Especially if you're like me, fighting the biological clock to conceive in my 40s, I need all the time and understanding I can get.
Luckily, there are tools available that can help you in the process, helping to take the guesswork out of "trying." Clearblue® Connected Ovulation Test System is a wonderful tool to help you plan in a positive way!
I love the Clearblue® Connected Ovulation Test System as it's the perfect tool to get to know how your body works. It's so easy, accurate and has saved me so much time and stress. It's actually kind of fun too!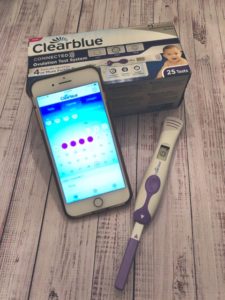 Every woman is different and that means every ovulation cycle is different. While some apps may get you in the ballpark, Clearblue goes the extra mile syncing the physical test to the app so you can track much more accurately, saving you from guessing or estimating as well as time. The new Clearblue® Connected Ovulation Test System accurately identifies personal fertile days using your hormone data – not a standardized algorithm.
You see, pairing the accuracy of a Clearblue® Ovulation Test, now with the convenience of an app, the new Clearblue® Connected Ovulation Test System maximizes chances of getting pregnant in a way like never before. The new system gives a couple more time, flexibility and opportunities to get pregnant by identifying more fertile days than any other ovulation test with the capability to screenshot and share those daily results with your partner for a more fun and personalized experience.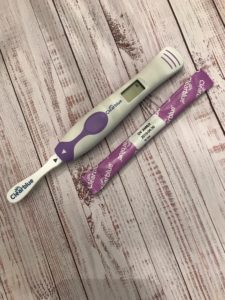 Clearblue® has more than 30 years of "firsts" in the pregnancy and ovulation testing category and now with its newest offering, it is the first and only system to track two unique hormones (LH and E3G hormones) now with connectivity to a smartphone, helping women get pregnant faster (1), making tracking simple with personalized reminders, digital results and smartphone sync, so you can be confident throughout your journey.  In fact, it typically identifies 4 or more fertile days per cycle.(2) Plus, the Clearblue® Connected Ovulation Test System is over 99% accurate at detecting the LH surge. Can you see why this system is key to family planning?
Clearblue®'s newest test system provides unmistakably clear digital results displayed as a 'smiley face' to show peak fertility. They are empowering users by giving them the opportunity to access their personal fertility information at the press of a button so that they not only get to know and rely on their unique cycle, but also fits into their busy lifestyle.
Planning on starting a family? With the @Clearblue Connected Ovulation System, take out the guesswork and have your personal fertility data at your fingertips! Check out my video! #ClearblueConnected #ClearbluePartner pic.twitter.com/XqlHdxmtjz

— CarolynScottHamilton (@HealthyVoyager) February 1, 2018
It's so important, no matter where you are in the planning or non-planning stages, to really get to know your body's unique cycles. Getting to know your body and how it works is incredibly empowering!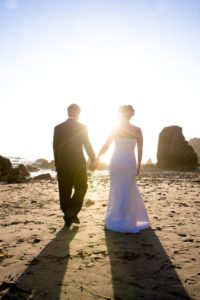 I wish you luck and love but, you're probably not going to need it now that Clearblue® is on your side!
(1) Using the Clearblue Connected Ovulation Test System to identify your most fertile days can help you get pregnant faster than not using any method.
(2) In a study, 4 or more fertile days were identified in 80% of cycles (2012)
I was selected for this opportunity as a member of CLEVER and the content and opinions expressed here are all my own.