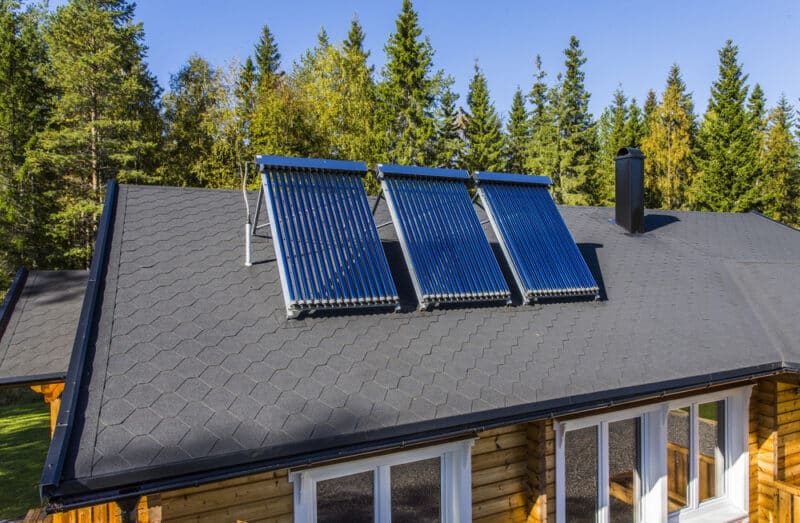 Solar panels hold all the promise of the future—and aside from helping you save the planet, they help you save a lot of money on your energy bills as well. 
This is especially true as the price of all forms of energy is shooting through the roof. But how much do solar panels cost, and what is the cost of installing solar panels? On average, the cost of solar panels ranges between $3,500 to $35,000, but it depends on which type of panel you choose.
So although a solar energy system can save you money in the long run, you need to know how much it will set you back before deciding on a solar panel installation. Let's break down the cost to install solar panels so you can get your budget in order.  
The Cost of Solar Panels By Type
First, it's important to understand that not all solar panels are created equal. There are different types of configurations and energy efficiency ratings, which can affect the cost of solar panels. Here's a look at the most common panel types and their cost. 
Monocrystalline Solar Panels
Monocrystalline solar panels are typically the most energy-efficient types of solar panels on the market. The average cost of these panels comes out to between $6,000 and $9,000 for a 6kW system (the most common energy rating). 
Polycrystalline Solar Panels
Monocrystalline solar panels are less energy efficient than their monocrystalline cousins, but that also means they're somewhat more affordable. For the standard 6kW setup, the cost will be around $5,400-$6,000. 
Thin-Film Solar Panels
Thin-film solar panels are another option, incorporating second-generation solar cell technology to create thinner, less wasteful panels. Much like monocrystalline panels, thin-film panels vary between $6,000-$9,000, which makes them rather expensive. 
Due to the need for more space to operate, however, thin-film cells are better suited to industrial settings and applications. 
What Is the Cost of Installing Solar Panels?
The typical cost to install solar panels ranges from $15,000 to $25,000. That's a lot of variation, but it comes down to the fact that solar power costs vary by location. For instance, solar energy is cheaper in sun-soaked regions like the desert Southwest, whereas it's more expensive in areas further north, such as Alaska. 
A competent and reputable solar installer, like this company, will be able to furnish you with a good upfront estimate of how much the install will cost. That way, there won't be any surprises when the bill comes due. 
How Much Will You Save With Solar Panels?
So how much will you save on electric bills with a solar panel system? 
Truthfully, that depends a great deal on where you live. But in some instances, those who have made the switch can save up to 75% on their energy bills. Of course, you'll save a great deal more if you live somewhere sunny, like New Mexico, rather than a rainy, cloudy locale like coastal Oregon or Washington. 
Still, the energy savings are real, and are often well worth the installation costs. 
Make the Switch to Solar
It's important to understand the cost of solar panels before you decide to upgrade your home with a solar system.
But even if the cost of installing solar panels is substantial, the chance to reliably draw your energy from clean, renewable sources is hard to pass up. Best of all, you won't miss those hefty energy bills. 
If you enjoyed this article, please check out the rest of our site for more great tips and advice.