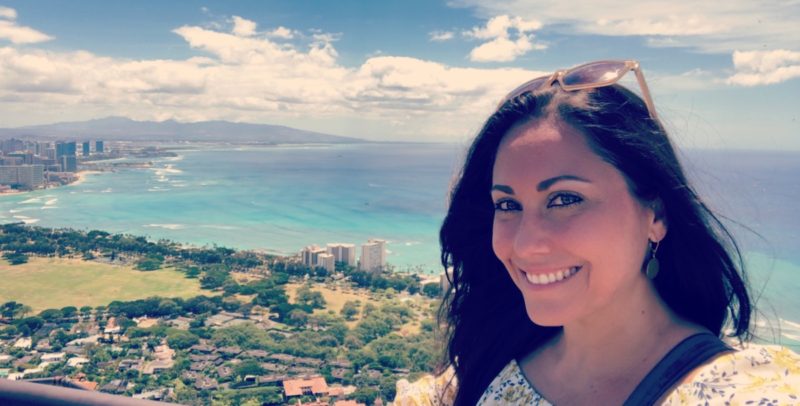 Undoubtedly, every individual in the present modern world deals with stress and frustration in their traditional 9 to 5 jobs. The daily routine work leaves little to no time for individuals to take a break from their hectic job duty. However, gone are the days when individuals have to stay at their location and earn money. Today many employers and platforms allow these individuals to make money during their traveling.
Do you have a passion for traveling around the world and make money? Well, here is the good news. You can explore the ins and outs of the world and at the same time earn money. However, it is essential to understand the four main travel job categories before stepping into travel jobs. These include digital nomads, ex-pats, backpackers, and traditional travel jobs. The below guide demonstrates some real-life job examples that allow you to make money. At the same time, you enjoy your adventure travel trip:
Do you have a knack for helping people in need and wish to make a career in the healthcare industry? However, you are afraid of pursuing this career because of your passion for traveling. Well, in that case, you don't need to worry. Many travel CNA jobs are available for well-qualified professionals worldwide. A Certified Nursing Assistant (CNA) is a nurse that performs their duties under the supervision of a Registered or Licensed Practical Nurse. As a travel nurse, you can choose to stay at a particular location you wish to travel to. Some of the typical responsibilities of travel CAN nurses include:
Feed, clean up, and groom patients

Collect and stock medical supplies

Assist other medical professionals with medical procedures and treatments

Transport and move around patients

Travel Blogger
If you love to write about all the exotic places you are traveling to, travel blogging might be a perfect choice for you. As a travel blogger, you will explore different places and put together your experiences about your travel on your blog. You will write high-quality content and share the best-quality relevant pictures for your blog post and upload it on the website. However, keep in mind, you expect your blog to gain a target audience overnight. You can even include paid ads on your blog to earn passive income. Below are some responsibilities of a travel blogger:
Research and arrange trips for places to travel and write about experiences

Reach out to reputable companies, bloggers, and influential in contributing to the blog

Increase

blog

post and overall website traffic by incorporation SEO

Offer tips and reviews to the target audience

Respond to audience comments on the blog posts

Website Designer
One of the most typical jobs that come under the digital nomad category is web designing and development. Do you have an eye for creativity and love to spend time on computers and software? Then, opting for website designing is an ideal option. The best part about this travel job is they are always in demand worldwide. To stay ahead of your competitors, you must have a strong knowledge of various language skills such as HTML, CSS, JAVASCRIPT, PHP, etc.
Moreover, the website isn't just full of textual content. It requires high-quality visual content too to appeal to the audience. That is why you must also learn different software such as Adobe Photoshop, Illustrator, etc. Some typical responsibilities include:
Do you love to take snaps of little things you find fascinating? Then, why not make it as your living? Become a professional freelance photographer by selling your images. You can sell your photos to magazines, publishers, websites, government agencies, hotels, etc. The destination owners use these photos to promote their destinations and attract more audiences through guidebooks or advertisements. Keep in mind, it is quite a challenging job, and there is high competition, too. You must have strong communication, creativity, and attention-to-detail skills to excel in your career. Typical job responsibilities of freelance photographer include:
Capture exceptional photos from places you are traveling

Make a strong portfolio on different sites such as Instagram, 500px, etc.

Purchase, organize and maintain photography equipment

Keep up-to-date with the latest technological advancements and trends to improve photo presentation

Dropshipper
Dropshipping is a type of retail business where the store doesn't keep its products in stock. Instead, they forward it to a third party responsible for shipping the order to the target customer. Dropshipping is one of the best digital nomad jobs you can go for to make money while traveling. While it may seem an easy task, the truth is it isn't. There are various eCommerce platforms for dropshipping business, including Shopify, WooCommerce, Magento, Oberlo, BigCommerce, etc. The best part of dropshipping is you don't have to manage the inventory yourself. Below are a few everyday job duties as a drop-ship specialist:
Operate retail website to attract customers and manage payments and orders

Monitor and follow-up drop shipped orders

Effectively communicate any issues in order

Tour Guide
Many people often wish to tour all around the globe and enjoy natural wildlife and scenic views. The sight of waterfalls, flowing rivers, wild animals, and greenery is a wholesome experience. However, to make these trips memorable for such people, tour guides are on the frontlines of the tourism industry. Tour guides have extensive knowledge about different cultures and can give you a tour of places you might not even know. The following are some of the job duties that you will perform as a tour guide:
Accompany guests and travelers and take necessary breaks

Share in-depth knowledge about the travel area and answer the questions of guests

Oversee the activities of guests and ensure everyone complies with the regulations

Map out the plan for travel routes after considering weather conditions and decide on the tour duration

Friendly greet and welcome, maintain a positive attitude, provide valuable insights to the guests
Final Thoughts
Travelling does not have to be just an escape route from all the stress and frustrations. Instead, you can find a job while traveling that best suits your skillsets and passion for earning sufficient money. Make sure to decide whether you wish to make a full-time travel career or just a side hustle. Doing so can help you determine which traveling job aligns with your objectives. However, don't get too immersed in making money and forget your primary purpose for traveling. It is recommendable to make a schedule or plan and stick to it. That way, you can get benefit from both worlds.