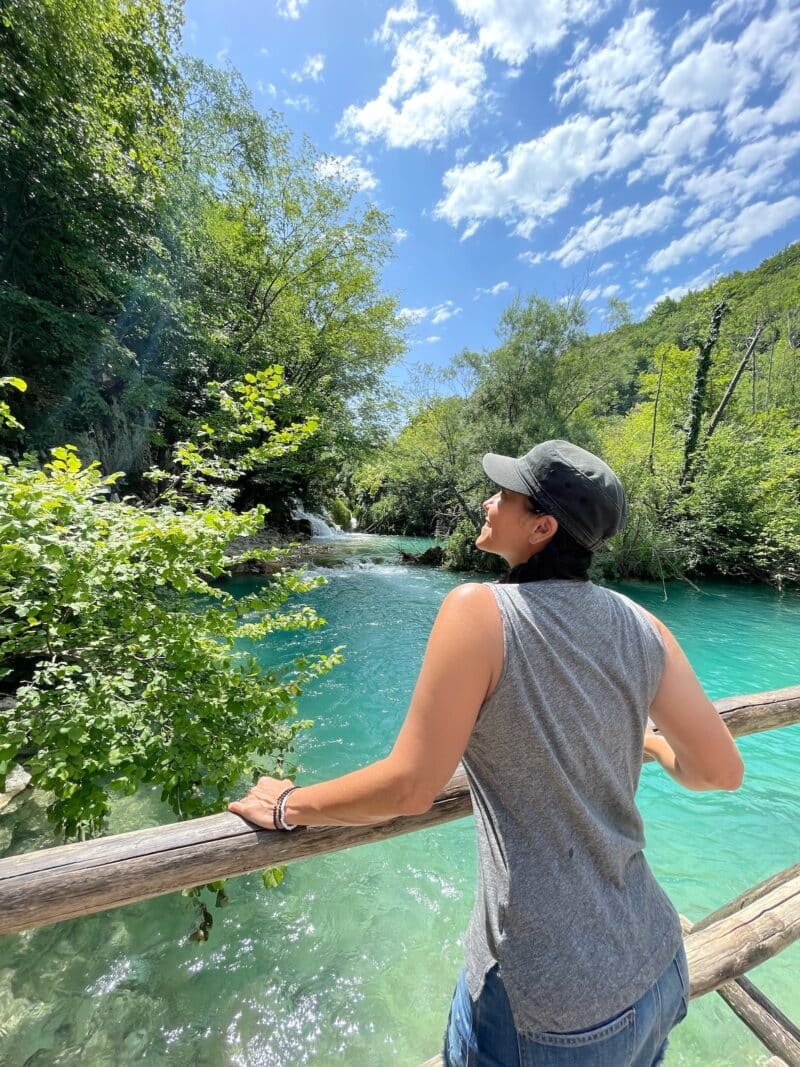 As promised, I'm back and introducing you to my absolute favorite part of Croatia, the Plitvice Lakes National Park region!
A UNESCO world heritage site, this region is located only a few hours from Zagreb or the coast and visitors can either choose to take day trips here from major cities or better yet, spend a few days in this breathtaking area. Of course I opt for the later to be able to take in more than just the national park as the whole area has so much to offer outdoorsy travelers.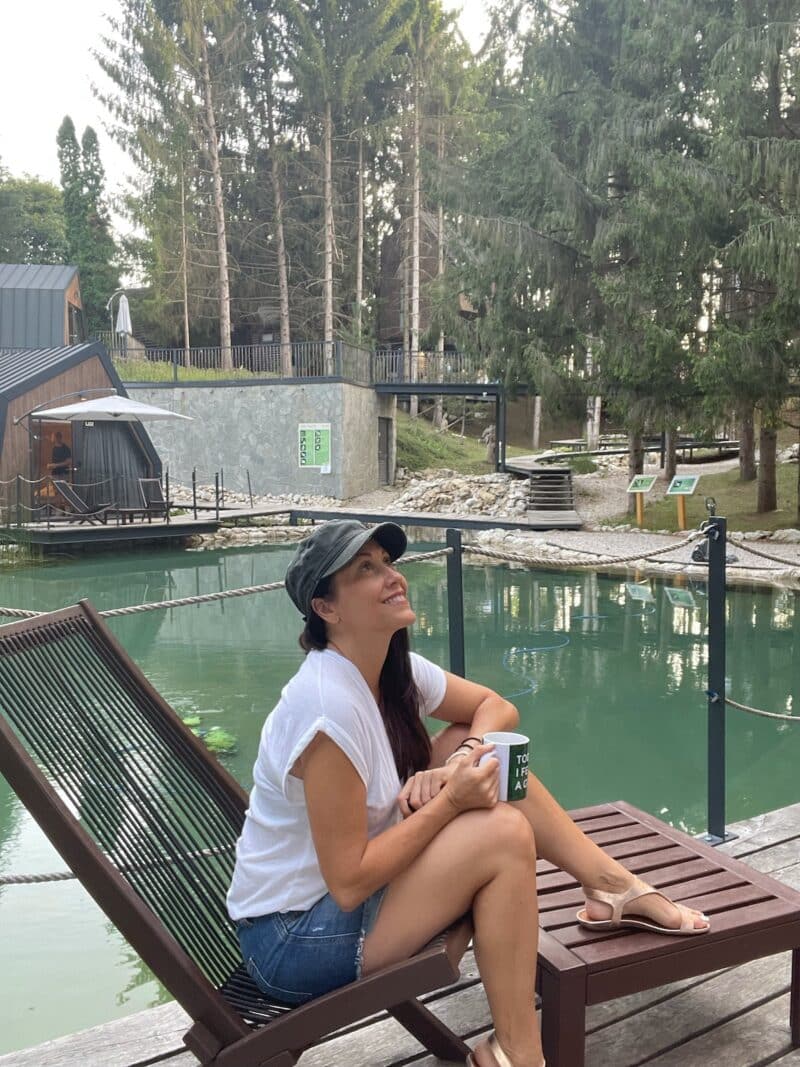 Hands down, the best place to stay is at Plitvice Holiday Resort. Boasting a wide variety of accommodations from teepees, to cabins to treehouses, this place has 5 star summer camp written all over it! Fun for all ages!
A veritable Ewok village nestled in the woods, Plitvice holiday resort is wonderful place to relax and unwind before or after your visit to the national park as well as a welcomed break from visiting the more populated cities in Croatia. A nature lover's dream to be sure.
Ok, now for some pro tips for visiting the park are to give yourself a full day, wear comfortable shoes and sunscreen and know where you're entering and exiting from as there are a few entrances into the park. Other than that just enjoy!
The beauty of the National Park lies in its sixteen lakes, inter-connected by a series of waterfalls, and set in deep woodland populated by deer, bears, wolves, boars and rare bird species.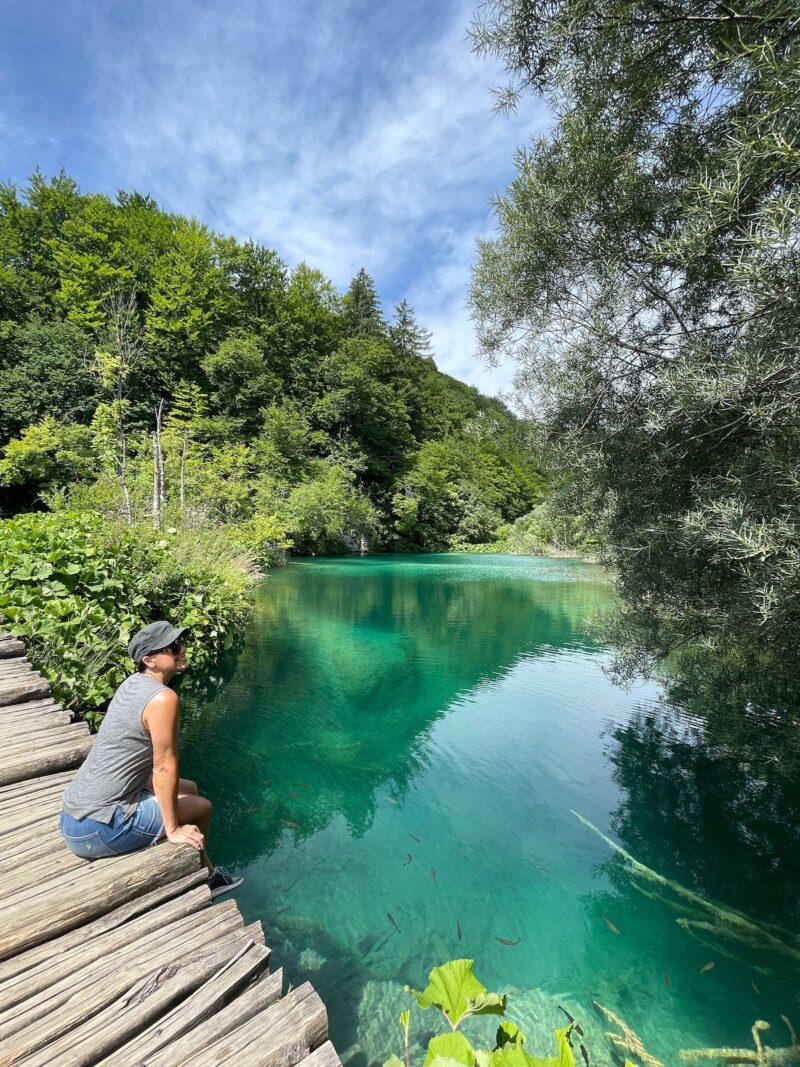 It is not permitted to swim in the lakes despite them being so wonderfully inviting, especially on a hot summer day but rightfully so as it preserves the natural habitat and beauty of this stunning natural park. Famous for its numerous turquoise-coloured lakes and waterfalls separated by tufa, or travertine, barriers. Its karst landscape is characterized by specific hydrological traits and exceptional biological diversity, which helped the National Park gain international significance and UNESCO status.
All of that beautiful water was taunting me so off I went to get in some pretty water nearby that I could actually jump in to! Beyond the main tourist attractions, hidden in a rural area, between Rastoke village and Plitvice Lakes National Park is the Mreznica River which is where this water adventure takes place with Plitvice Outdoor Adventure company.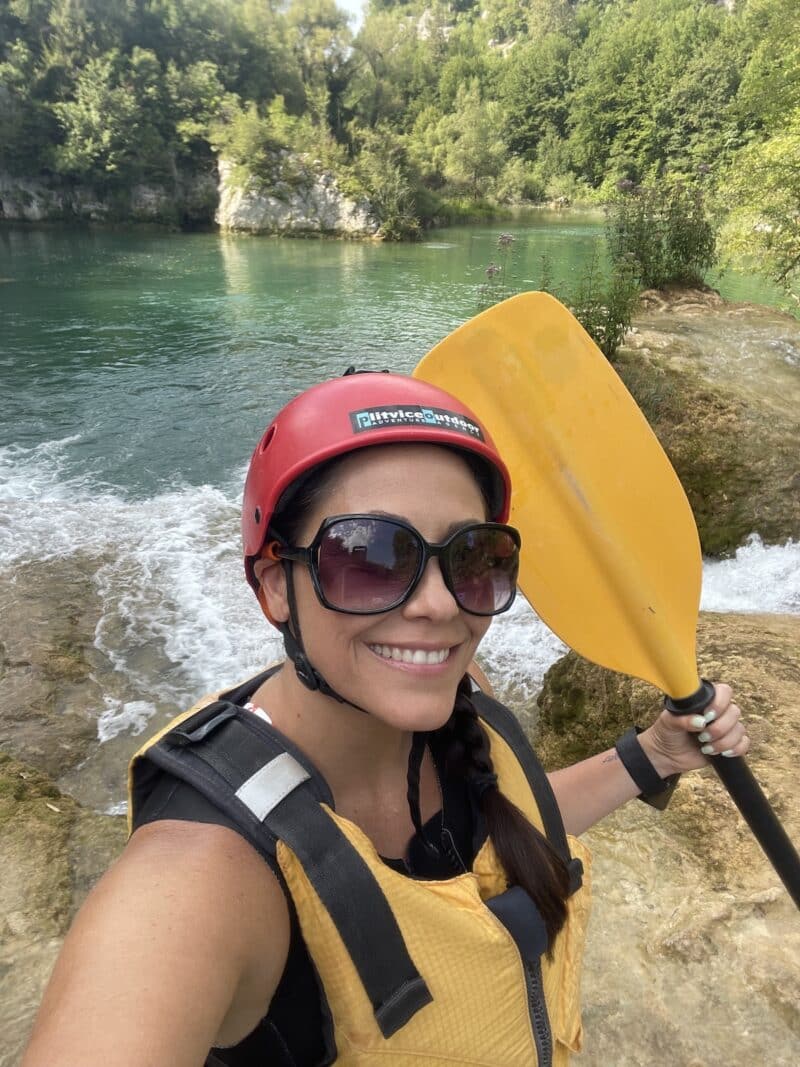 Within a canyon, dense forest covers the area, surrounded by cliffs where you can reach the waterfalls only by kayak. The source of the river is only a few miles upstream from civilization that flows with clean, crisp drinkable water.
Surrounded by untouched nature, the easy rapids and calm waterfalls put this river on the world map, marking it the most beautiful river in Europe. Its local name is actually "The waterfall playground".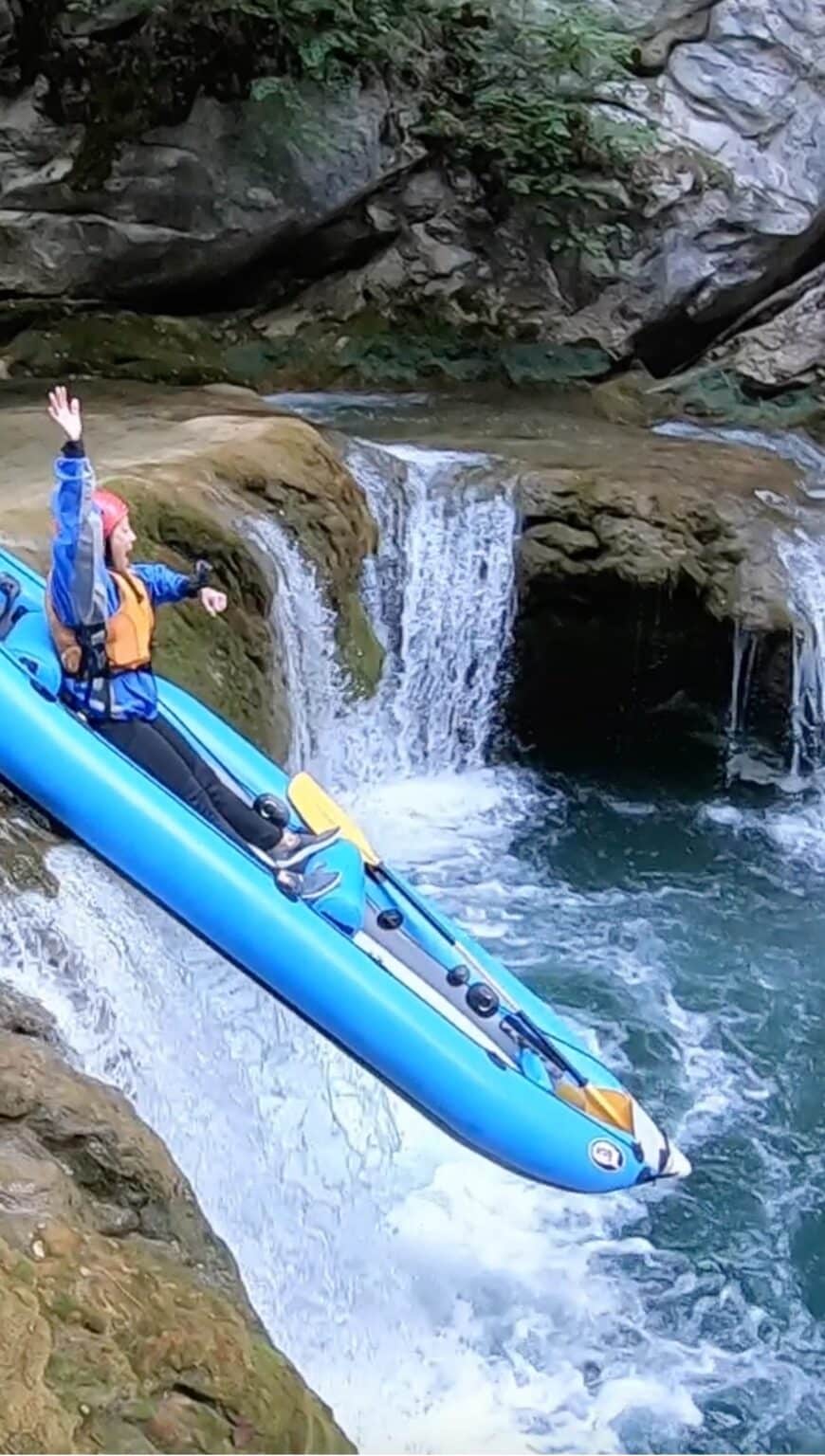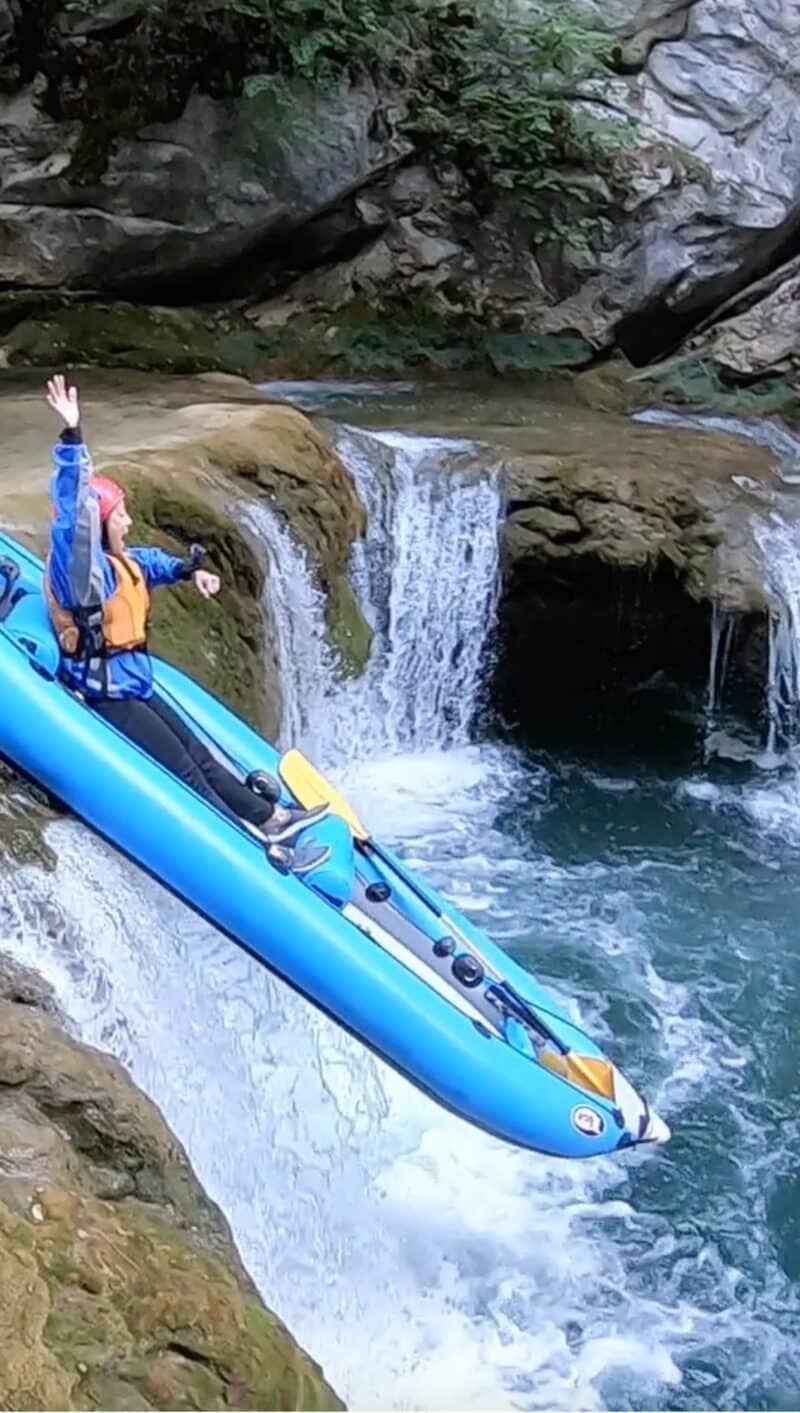 During the kayaking journey, the tour makes several stops which give you the chance to jump and kayak off several waterfalls! But not to worry, for the less adventurous ones, you can swim behind the waterfalls, kayak over them, paddle behind them – the choice is yours. No matter what, you're in for an absolute treat!
It was time to dry off and take in a little more of the area before heading back to Zagreb. A little fun at the resort, and a museum visit rounded out my time in my favorite part of Croatia.
Stay tuned as there's more Croatia coverage coming your way!
*Special thanks to the Croatian Tourism Board and Plitvice Holiday Resort for the special trip!