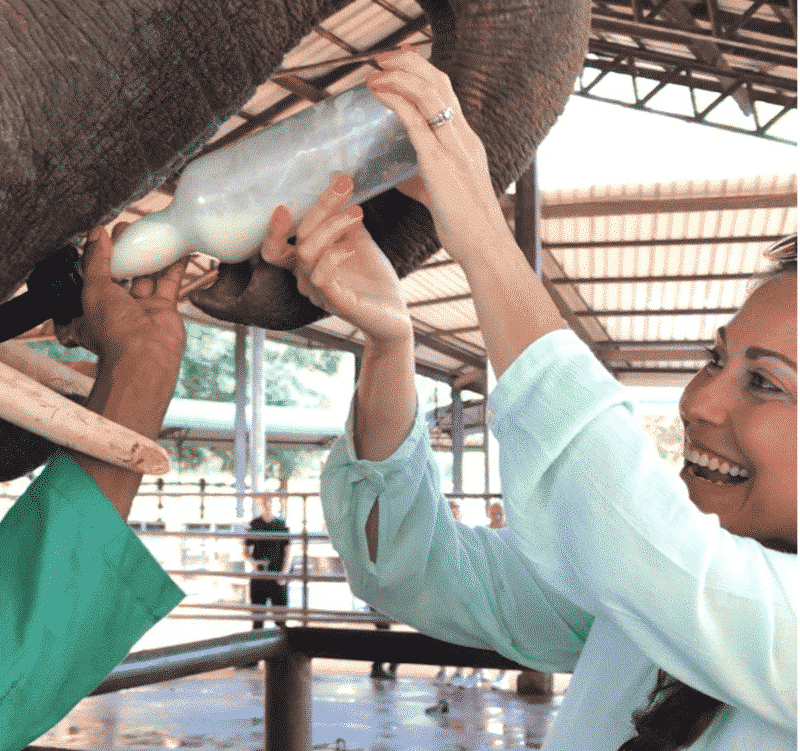 The planet is full to the brim with many beautiful animals from different species and environments. With many tours, expeditions, and experiences on offer, you might wonder where to start when traveling to various wildlife and animal conservation destinations.
If you are planning a fun-filled break away in 2022 or beyond, check out the best destinations for an animal-themed holiday for you and your loved ones.
Orlando, Florida, USA
Disney's Animal Kingdom Lodge provides much fun for both young and old. Select rooms feature special alcoves, balconies, and glass windows that allow guests to spot surprise visitors during their stay, as well as throughout the resort. It is an ideal way to meet various exotic animals, such as:
Wildebeests

Giraffes

Ostriches

Zebras

African Spoonbills

Hogs

Waterbucks

Okapis

Pink-backed Pelicans
The stunning lodges are bound to take your breath away, too. You and your loved ones are sure to adore the African-inspired architecture, which offers thatched ceilings, large beams, indigenous African shrubs, and genuine African artifacts.
Tanzania, East Africa
Of course, why pretend you are on an African safari holiday when you can experience one yourself? If you want to get up close to beautiful wildlife in their natural habitat, browse the many destinations you can visit at tanzaniaodyssey.com, an experienced Tanzania holiday tour operator. For example, you cannot go wrong with the Serengeti, which offers a chance to spot the Big 5 in the wild, which include:
Lions

Rhinos

Leopards

Elephants

Cape Buffalo
As the wildlife can roam freely in an unspoiled environment, it is a travel experience that will remain in your mind forever.
Arctic
The arctic is one of the few destinations that allow you to see polar bears for yourself and provides an insight into the heart-breaking reality of climate change. If you love animals of all shapes, sizes, and environments, you will never forget a trip to the Arctic. However, bear in mind the polar bear's conservation status is more important than ever before, which is why you must find a responsible holiday provider. It will allow you to view and learn about the iconic species from wildlife experts while minimizing your environmental impact to protect these beautiful creatures.
The Galápagos Islands
Wildlife enthusiasts shouldn't rule out a getaway to The Galápagos Islands, one of the most biologically rich and diverse destinations on the planet. Charles Darwin, a respected naturalist, famously observed various species across the island, which helped form his theory of evolution. Once you arrive at the destination, it will not be hard to see why Darwin chose to study the islands' birds and wildlife, which are unlike many species you will find on Earth. Plus, as they aren't afraid of humans, it is a unique travel experience that will remain in your mind for many decades to come.
Located in the Pacific Ocean and featuring 19 beautiful islands, the UNESCO World Heritage site serves as a 'living museum and showcase of evolution.' Spread across three ocean currents, the Galápagos Islands provide a melting pot of 2,900 beautiful marine species, including dolphins, whales, sharks, sea lions, albatrosses, penguins, sea turtles, fur seals, rays, and much more. 
It will be hard to forget strapping on a mask and snorkel and exploring the Galápagos Islands for yourself. You can have faith you will be 100% safe when swimming in the water, too. Thousands of visitors explore the stunning waters at the world-class diving and snorkeling destination to get up close to local marine life. If all this wasn't enough, you can visit the islands at any point in the year, so the islands are perfect for a break away in summer or winter. It is an experience you will never forget, and nor would you want to do so.
The above animal holidays are ideal for every age and interest, from young and old to solo travelers and large families. So, view the Big 5 in all their glory, get up close to polar bears, or view unique species at The Galápagos Islands. It will ensure you don't look back on your life with any regrets.