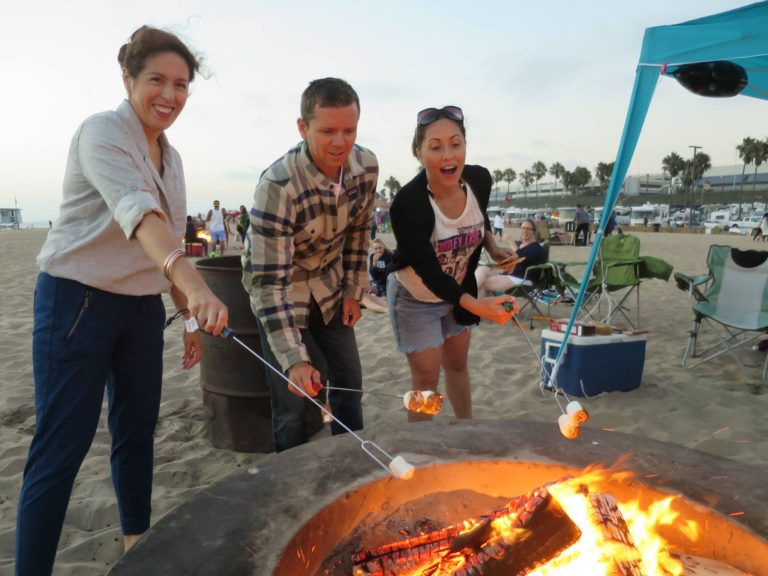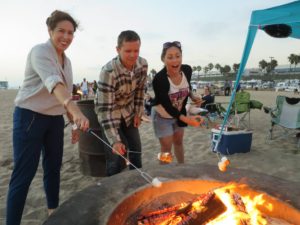 Ah! It's summer and time for enormous fun. Like to arrange a BBQ party out there? Let's join you with some of our excellent ideas.
We're going to share our ideas in four ways:
Types of BBQ party

Wide variety of dishes and items

Decorations

Quick Checklist.
But first things first! All these ideas will be totally vegan! So, all the vegan people come on-board!
Types of BBQ Parties
Traditional Country BBQ Party
It's based on the simplest picnic type arrangement and mainly focuses on some delicious foods to enjoy with friends and family members.
Western BBQ Party
Based on old fashioned western style this type of party could be incorporated with western signs, cactus plants, hay, and barn-like decor. Some like to add western (both old and modern) songs with lots of beers, vegan hamburgers and hot dogs.
By the Sea Party
People may stick to their meat and chicken. You can take your own style with other vegetarian items like Ingenious Vegan Lobster Tail, Decadent Vegan Lobster Bisque, Crunchy Vegan Crab Rangoon, Watermelon Sesame Poke Bowl, Creamy Hearts of Palm 'Crab' Salad, Good Catch Fish-Free Red Curry or Bell Pepper Smoked Vegan Salmon on your menu.
There are plenty of sea blue decors to give your party a sea-side feeling.
The other types of BBQ party could be:
Outdoor Movie marathon BBQ

Labour Day Party (usually at the end of summer and with all white dress)

Beer and BBQ Testing party

Lawn Games Party

Backyard BBQ Dinner Party

S'mores Camping Party

Twin and Twigs (including a variety of rustic decors)

Soda Fountain Theme like Old Times
Dishes and Items
When it comes to deciding what to cook, you're on your own. You know better what your family and friends like best. But offering some of the most delicious veggies, desserts and drinks would make it even better. Here are some of my favorites:
Black Bean Burgers
Whatever others think, this is one of the best burgers that a vegan could find and it's no less tasty than chicken or beef. And for the health issue, it's far better than any non-veg burgers.
Mix some frozen stuff and ketchup or whatever you choose to add to your food. You're done in no more than 15 minutes.
Check out the full recipe.
Fresh Mango Kiwi Salsa
There is various mixed fruit salsa that could give your BBQ party a different taste. All you need is to get the fruits at hand and a 10 minute cooking time to get it ready to be served.
Here's an example recipe.
Here are some of the wonderful mixture of suggestions:
Strawberry, Kiwi, Lime

Strawberry, Banana, Coconut

Grapefruit, Watermelon, Lime

Coconut, Mango, Pineapple

Grapefruit, Orange, Banana
Vegetable Foil Packets
Equally perfect for grill, oven, and campfire, these vegetable foil packets are simply vegetables, seasoned with the spice mix and cooked in foil. It takes you about 40 minutes to cook and serve. Though it's generally prepared as a side dish, anyone can easily turn it into a main dish by doubling the quantity which does not create any health issues. Just try it for your dinner and sit back with your favorite brand of cigar and smoke it up! That's the perfect tone of BBQ!
Check out the full recipe.
Grilled Eggplant
Does it sound alien yet? It's actually called the Jamaican jerk eggplant. Just make this simple thing for once and I'm sure you're going to love it. To tell about the universal taste of it, this food is widely known (though prepared in a little bit different way) in some parts of South Asian countries like India, Bangladesh, Myanmar, and Sri Lanka.
Check out the full recipe.
Macaroni Coleslaw
A wise combination of cooked ring macaroni, coleslaw mix, onions, celery ribs, cucumber, green pepper, water chestnuts, some sugar, cider vinegar, and salt. That will make one of the best salads you'd wish to have all summer.
Check out the recipe.
Raspberry Ice Cream
A refreshing, end-of-meal dessert is always welcomed by all the food lovers. And this is going to meet their needs.
With only crushed chocolate wafer, sugar, melted vegan butter, and some processed raspberries and you're done within only 30 minutes. Of course, some extra time is needed for freezing.
Check out the recipe.
Grilled Guacamole
This excellent salad is especially for those who love guacamole. You can very well guess how tasty it might be from the ingredients: red onions, tomatoes, pepper, canola oil, avocados, fresh cilantro leaves, lime juice, ground cumin, salt, and tortilla chips.
It takes only 10 minutes plus cooling time.
Check out the recipe.
Grilled Fruit Phyllo Tart
The main attraction of this special salad lies in the bright and alluring color that will bring water to your mouth. And the flaky crust is just a crazy attraction.
All you'll need is melted vegan butter, canola oil, phyllo dough, a lemon, peach, strawberries, some slices of pineapple, brown sugar, salt, heavy vegan whipping cream, vegan cream cheese, confectioners' sugar, and fresh mint.
Check out the recipe.
The Blackberry Mojito Recipe of cocktail
This will take no more than five minutes to prepare and, after making it, you'll be delighted to see the charming, photographic look of it. With the fresh mint leaves added it becomes more refreshing. Here is the full recipe.
Rainbow Sangria Cocktail
Made with only the best fruits like blackberry, blueberry, pineapple, mango, and strawberry, this could be the ultimate summer party drink. You might like to check out here for the full recipe.
3. Decorations
Table cloths
Layering your table with a variety of table clothes can make it extra colorful. Then how about putting some old fashioned or bohemian style centerpieces?
Backyard Pool
If you have a backyard pool, the fun may go crazy. It's all jumping and splashing. You can double it up by putting some pull floats out. Just imagine how it might look!
Lightings
If you're arranging your party in the open air, hanging string lights is the best thing you could think of for the night. You can encircle your table area or extend it more to make room for dances and friendly fights. Sounds really romantic, right? Then by putting some throws over the benches could make the whole environment cozier and inviting.
Fire Pit
If you plan for the party to continue after the sunset, and expecting a chilly night, you might like to set up a fire pit in the middle. The family circle goes warm!
Beer in the wheelbarrow
Why don't you fill your wheelbarrow with ice and just throw beer bottles in it to give it an alfresco look? After all, country BBQ parties go like that.
Turning a Gardening Bench into a Bar
Clean the bottom soil and keep the potted herbs and plants on top as usual. Then fill in the top shelf with whatever you'd like to serve. That's your BBQ bar. Pretty but easy, isn't it?
Ready Helping Hands
Youngsters are not worthless. We often make a big mistake by excluding them from the list of active workers of the family. Just enlist them for once and they'll delight you with their authentic childish serving capacity.
Party Planning Checklist
Now for the last and most important feature. Take a look at the checklist before you start planning for your BBQ party. This is going to be of great help.
Grilling equipment
Grilling is not all about chicken or beef burgers and ribs. There is more to them. We've discussed it above.
Grill Fork

Grill Glove

Apron

Towel

Tongs

Oil

Aluminum Foil

Gas or Charcoal

Spatula
Cold Drinks and Beverage Checklists
Lemonade Punch

Beer, Wine, Cocktails

Ice

Plastic Cups

Water

Soda

Cooler

Bottle Opener

Corkscrew
BBQ Roundup
There are a thousand ways you can make it a memorable BBQ for this summer. Hope our suggestions help you.