Whilst the three main resources we rely on when running a successful business are employees, materials/equipment and technology; it can be useful to focus on how nature in the traditional sense can contribute to business efficiency by way of improving the health and wellbeing, thus ultimately, the output of all who work there.
Nature is responsible for our existence and when we remember to follow its natural  laws it can contribute greatly to our wellbeing, motivation and   effectiveness.  Consequently, taking things back to basics can pave the way for measurable self-improvement and subsequent business improvement.
Here is a brief overview of three natural practices that can quickly improve focus, clarity and your energies, resulting in greater productivity:
A breath of fresh air
Practice the art of 'complete' breathing. This means slowly pulling air into your diaphragm (pushing your belly out), then up into your mid-chest before expanding it into your upper-chest.   Inhaling slowly to the count of six, before exhaling slowly over a further count of six. This simple exercise calms the mind and body, improves focus and concentration and boosts the immune system.
Secondly, taking the time to get some real breaths of fresh air outdoors on a regular basis is essential. Indoor air is often significantly more polluted than outdoor air, potentially taking a toll on physical health and wellbeing.
The importance of adequate hydration
The fact that the human body is made up of over 70% water provides a big clue about the importance of maintaining hydration. Research suggests that the overwhelming majority of people still do not drink enough water each day to remain adequately hydrated; an issue that is often exacerbated even further in the workplace, where hydration takes a backseat to productivity.
Even mild dehydration can impair our ability to think, take action and maintain stamina. No aspect of human health, physical or psychological can be maintained without adequate hydration.   A session with a Nutrition Therapist can provide you with greater insights into how your body works and what fluid and nutritional intake it requires to function optimally.

Embrace sunlight
The benefits of sunlight are not limited exclusively to better illumination and reduced eye strain. The human body is naturally designed to produce vitamin D when the skin is exposed to sunlight. In addition, it interacts with the body's serotonin-production mechanisms, ensuring adequate quantities of the 'happy hormone' are produced and released.
This is why something as simple as taking a walk outdoors in the sunshine can completely alter a person's mood.   Equally energy therapies such as Access Bars have the ability to remove negative thoughts, feelings and emotions and provide a sense of joy, freedom and possibility.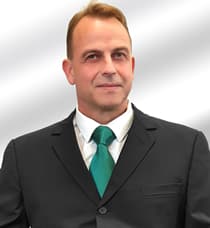 Author  – Craig Upton
Craig Upton supports UK businesses by increasing sales growth using various revenue streams online. Creating strategic partnerships and keen focus to detail, Craig equips websites with the right tools to increase traffic. Craig is also the CEO of iCONQUER, a UK based company and has been working in the digital marketing arena for over a decade. A trusted SEO consultant and trainer, Craig has worked with British brands such as FT.com, DJKit, UK Property Finance, Serimax and also supported UK doctors, solicitors, builders, jewellers, to mention a few, gain more exposure online. Craig has gained a wealth of knowledge within the digital marketing space and is committed to creating new opportunities working with UK companies.