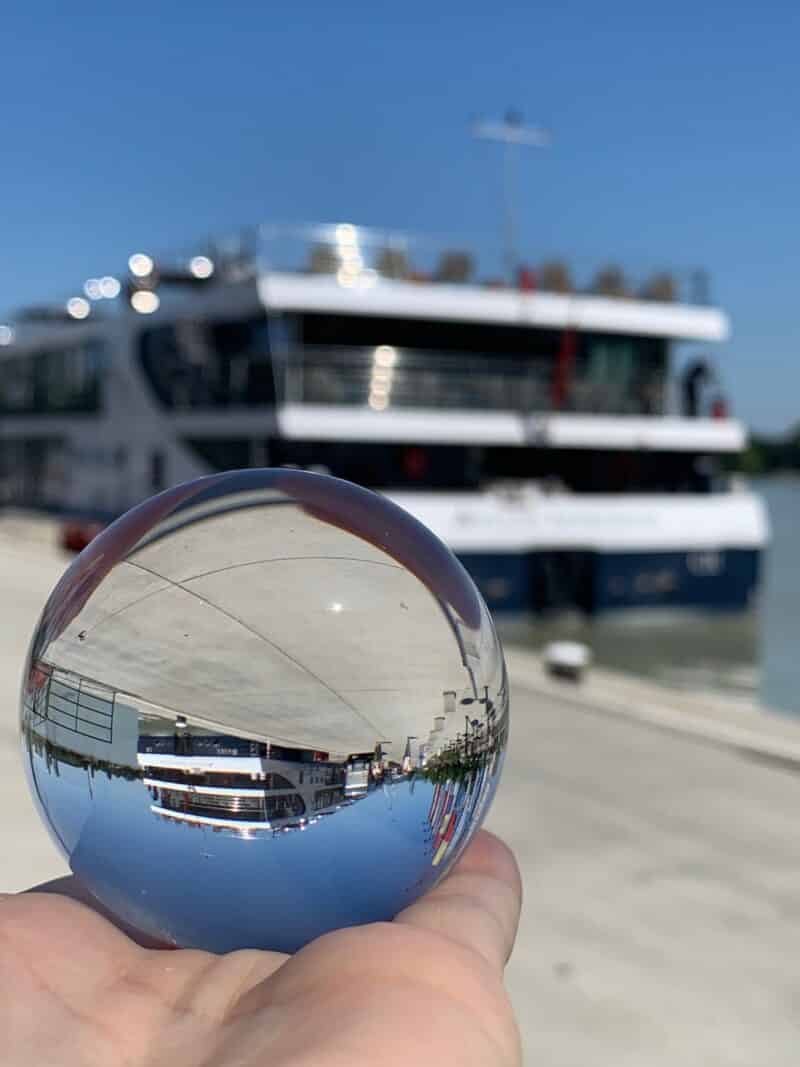 For those who know me, sustainability in travel is one of the things I seek out the most. And I absolutely love when I see companies in the travelo space from hotels to cruise lines doing their part to save our environment. After all, travel will be null and void if there's nothing left to see and experience!
That's why I wanted to shine the spotlight on my friends at Avalon Waterways as they are making big strides to achieve a greener future in all aspects of their business. It's one of the main things that sets them apart from others in the marketplace as they are committed to preserving the precious environment that they showcase on their cruises and limit their impact.
For starters, on World Environment Day, Avalon Waterways announced a partnership with The Ocean Cleanup. As part of this partnership, when guests choose e-documents over printed ones – eliminating paper and plastic use and waste – the Globus family will donate funds to The Ocean Cleanup to aid in their unprecedented efforts to clean-up the world's oceans. Amazing!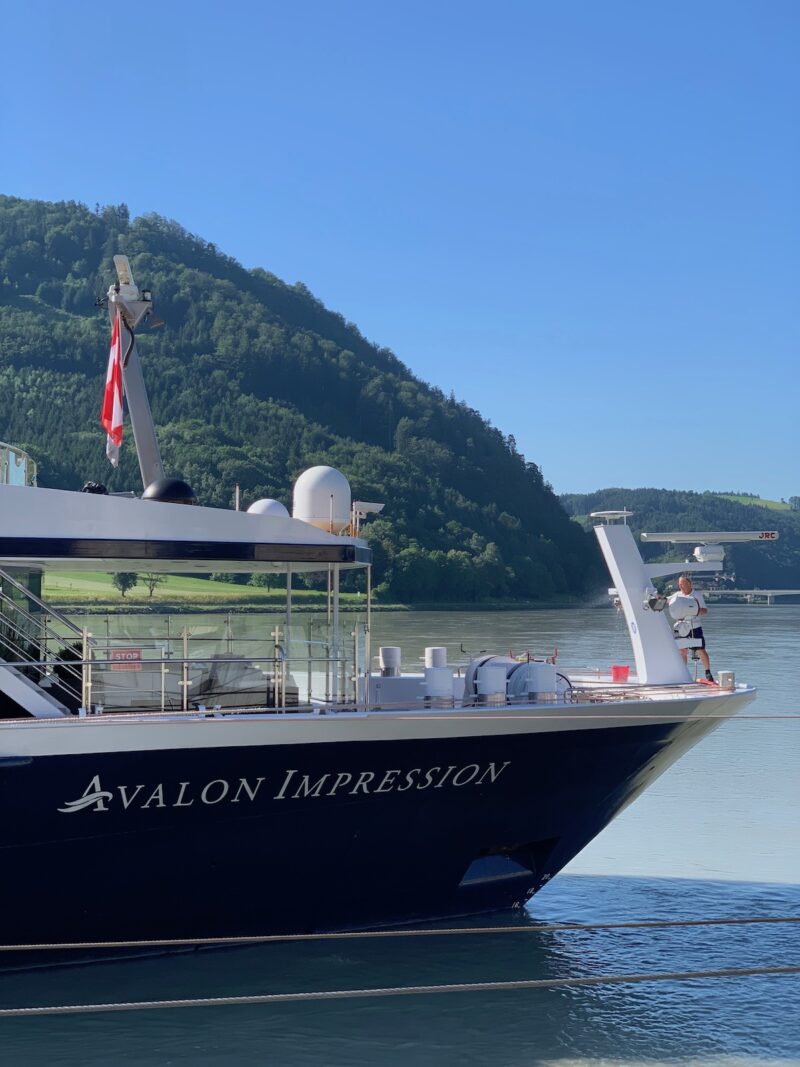 Energy & Fuel
One of the biggest obstacles that cruise lines tackle in the struggle to lessen their footprint is the very thing that powers the ships. And Avalon is at the forefront of finding ways to do so.
Avalon's state-of-the-art fleet of Suite Ships® feature top-of-the-line technology that limits energy use and consumption. Each has a propulsion system that uses 20 percent (20%) less fuel than the industry standard. In fact, their ships provide captains and crew the tools they need to review and monitor fuel consumption as they sail. Careful planning of sailing schedules also ensures a higher level of fuel efficiency.
In addition, Suite Ships® utilize modern control systems that level electricity to consumption.  And, when docked, they obtain power from the shore, allowing generators to be turned "off."
Another great addition to their fleet is that all Avalon Waterways' Suite Ships® feature LED light bulbs, consuming up to 90 percent (90%) less energy than incandescent bulbs, fleet-wide (95% of the energy in LEDs is converted to light and only 5% is wasted as heat).
Every bit goes a long way!
Water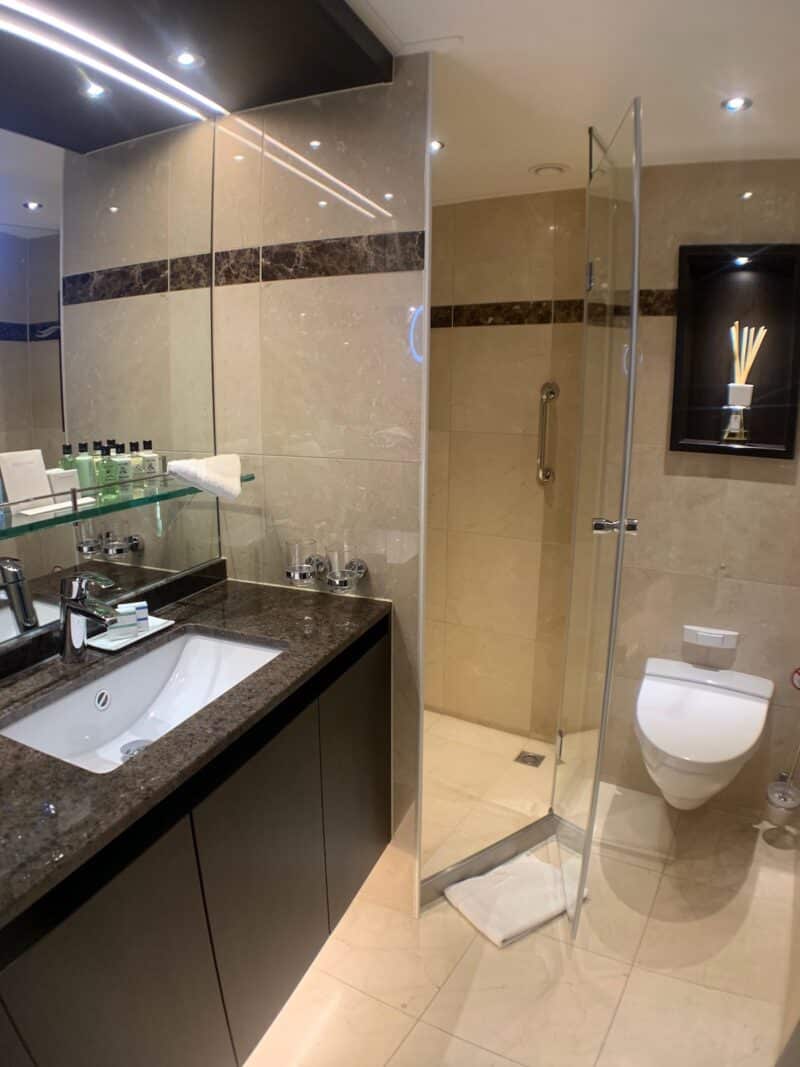 With hundreds of guests on board daily, water usage, preservation and disposal can be an incredible strain. Although, Avalon Waterways' highly efficient Suite Ships® feature upgraded sewage treatment plants – the best available on the world's rivers. These plants afford us a multi-step waste processing procedure; ensuring clean water is discharged back into rivers.
In addition, to help guests limit water consumption onboard, the Suite Ships® feature low flow toilets and tap flow restrictors.  They have also instituted a voluntary guest towel and bed linen reuse program across our fleet.
When it comes to housekeeping, water-efficient laundry machines on every ship, worldwide.
Waste
Reducing waste is a top priority for Avalon Waterways. They do this in two ways: by limiting waste production as well as by recycling waste whenever possible.
 Limiting Waste:
In the past two years, Avalon has reduced paper waste by 80 percent (80%) by favoring electronic media. For instance, onboard, staff no longer automatically delivers city maps to staterooms each day.  Instead, they encourage our guests to use the new AvalonGO app.  Off the ship, as part of the booking process, they encourage guests to utilize our e-brochures versus printed brochures.
Onboard, Avalon Waterways' crew also institutes recycling systems that separate glass, paper, plastics and organic waste.
Avalon Waterways has also adopted a fleet-wide "smart purchasing" plan to reduce food waste. While there are always bountiful food options and choices available for Avalon Waterways' guests, they purchase and prepare only the food needed, based on a sophisticated monitoring and measurement system. And in Southeast Asia, when there is waste, it is delivered to local farms and villages for farm animal sustenance.
In addition, the food purchased is delivered in reusable crates versus one-way wrapping.
Avalon also features refillable L'Occitane containers for guests' onboard amenities and use biodegradable cleaning and laundry products.
Operating cruise vacations in a responsible way also means utilizing "green" materials for guest use, fleet-wide. Some of these new systems include:
Using wooden stirrers instead of plastic.
Replacing plastic straws with 100% biodegradable starch-based straws.
Replacing plastic lids on to-go cups with compostable lids.
Replacing plastic gloves used by waiters when setting the tables with washable fabric gloves.
Using biodegradable packaging in brochure fulfillment, worldwide.
Additionally, Avalon is working hard to eliminate all single-use plastics fleet-wide by 2020 as they have started implementing refillable water stations on their ships in Europe. I love it!
So not only will you have an enjoyable trip on any Avalon cruise, you can also rest easy that your trip is as green as can be!